Just wanted to provide a quick update on an approaching cold front that will push a line of thunderstorms, some of them severe, into the Houston metro area early on Wednesday morning. The main threats will be damaging wind gusts as well as heavy rainfall. In terms of timing, the line of storms should reach the College Station area shortly after midnight, push into the central Houston region around 4 am, and be off the coast by about 6 am.
Matt and I discussed issuing a Stage 1 flood alert for this storm, but ultimately we decided not to. First of all, the storms look to keep moving along at a good clip as they push through the region. So while rains may be intense, accumulations probably won't be above 1 or 2 inches for most locations. (Some isolated areas, of course, will probably see more). And given the timing of these storms, they should affect the bulk of the metro area before sunrise. So as the morning commute gets going on Wednesday, the worst should be over for Houston. For areas further east, such as Beaumont-Port Arthur, the timing is such that the storms will be hitting around 6 to 8 am.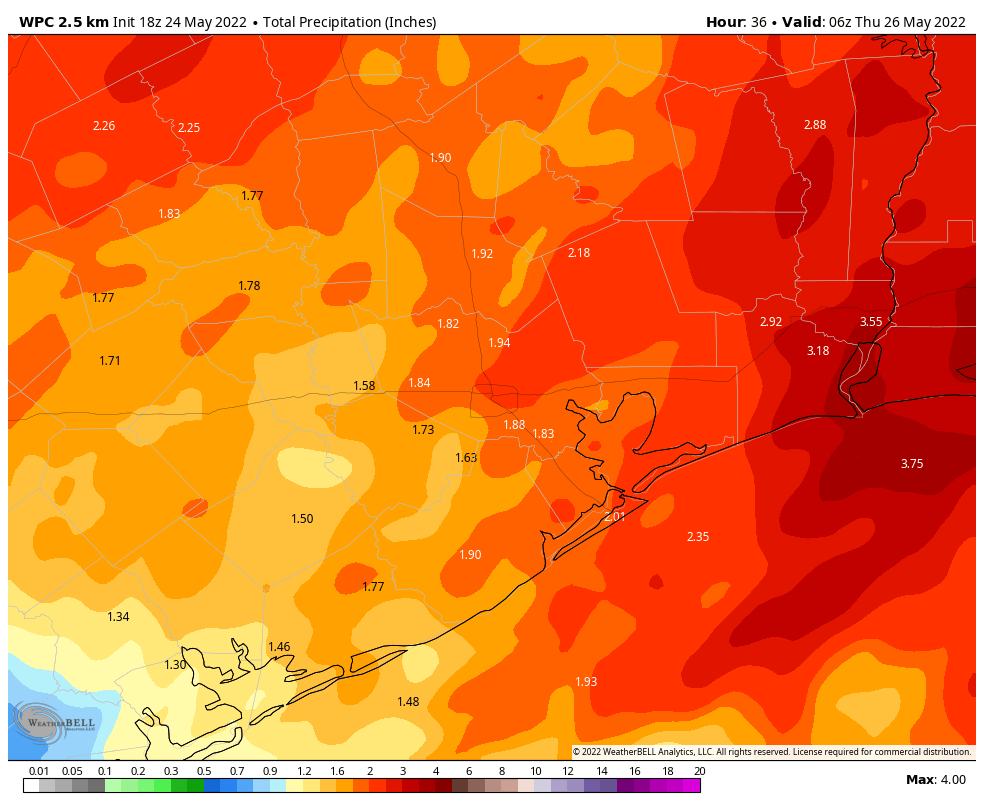 It's always possible that these rains come in heavier than we've forecasted above, but for now I think accumulations will be manageable, and certainly our soils need these rains. Some additional scattered showers will be possible later on Wednesday afternoon, but I think overall chances are low, especially after a much drier air mass moves into the region during the late afternoon and evening hours. Thursday morning should be absolutely spectacular.