Monday, 2:15pm CT— Good afternoon. After our break last night, rains have returned to the picture this morning and afternoon. Any rain adds insult to injury right now, but at least the rainfall rates have been, for the most part, under 1.50 inches per hour. This is small comfort obviously, but versus the rates we saw on Saturday night and Sunday, the word "manageable" keeps coming up. As manageable as something can be in this situation.
Now
As of 2 PM, radar is active, with steady moderate to locally heavy rainfall across the southern half of the Houston metro area.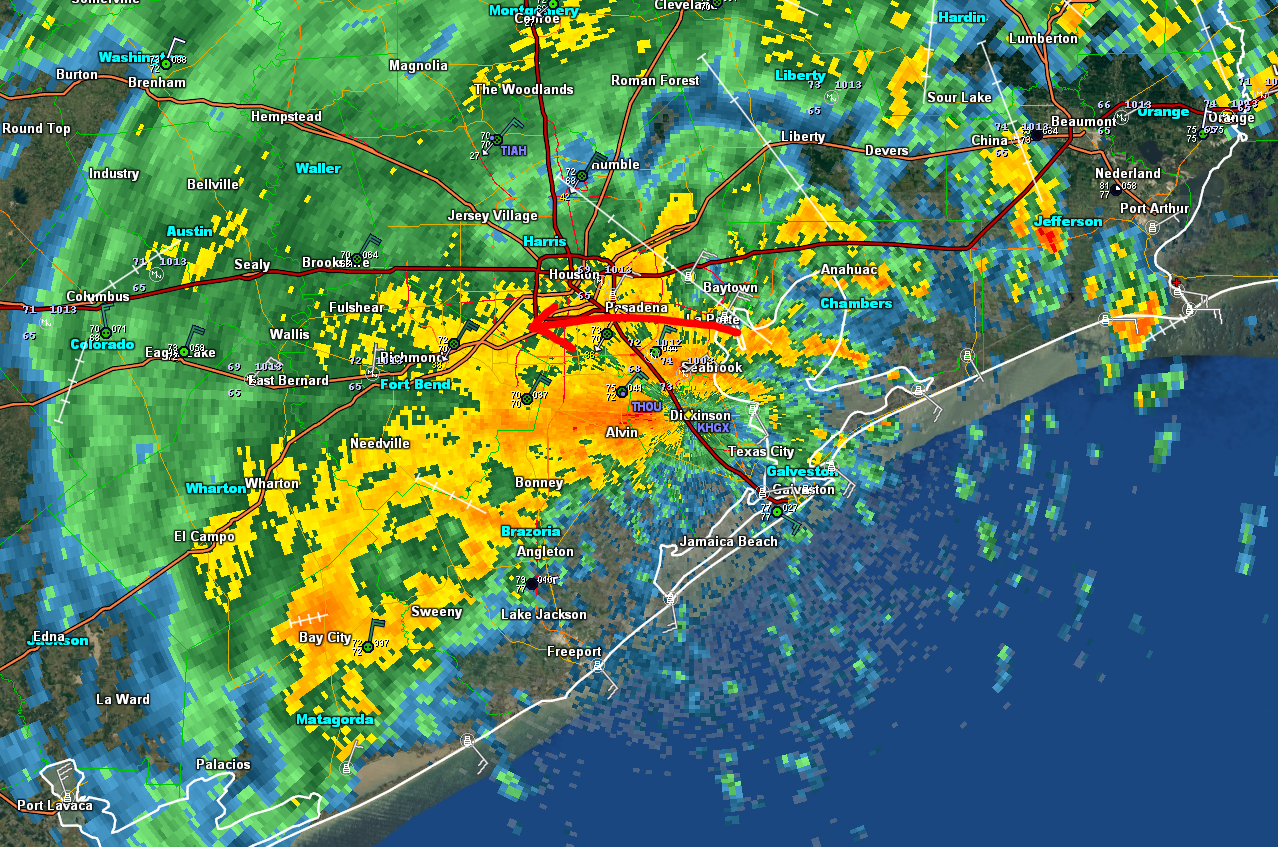 North of I-10 is seeing steady light to moderate rain persist as well. Rainfall rates as of 2 PM are about 0.25″ to 0.50″ per hour north of I-10 and 0.50″ to 1.50″ south of I-10. Again, insulting, infuriating, frustrating, but mostly manageable. It just really slows down drainage. Steady northeast winds inland and southeast winds at the coast are not helping matters either. There have been gusts to 40 or 45 mph, and that looks to continue, although significant increases beyond this are unlikely.
Rest of Today
What you see is what you get. Expect this rain to stay in place much of the afternoon. Rain may fall heavily at times, especially south of I-10. Winds will stay occasionally gusty. Wish we had better news on this front, but it's going to be a pretty miserable Monday, and hopefully the rates stay at this manageable level. We feel they ought to.
Tonight and Tuesday
I don't expect a lot of change tonight. Rain will likely fall steadily through the night, and into Tuesday morning. Harvey's general east or southeast movement will pretty much lock things in. As Harvey begins to shift northward on Tuesday, we will start to see the rain become a little more sporadic I think. Steady moderate rain much of the time Tuesday morning into the afternoon. Harvey should make another landfall Wednesday near High Island, TX as a weak to moderate tropical storm (no significant strengthening is likely).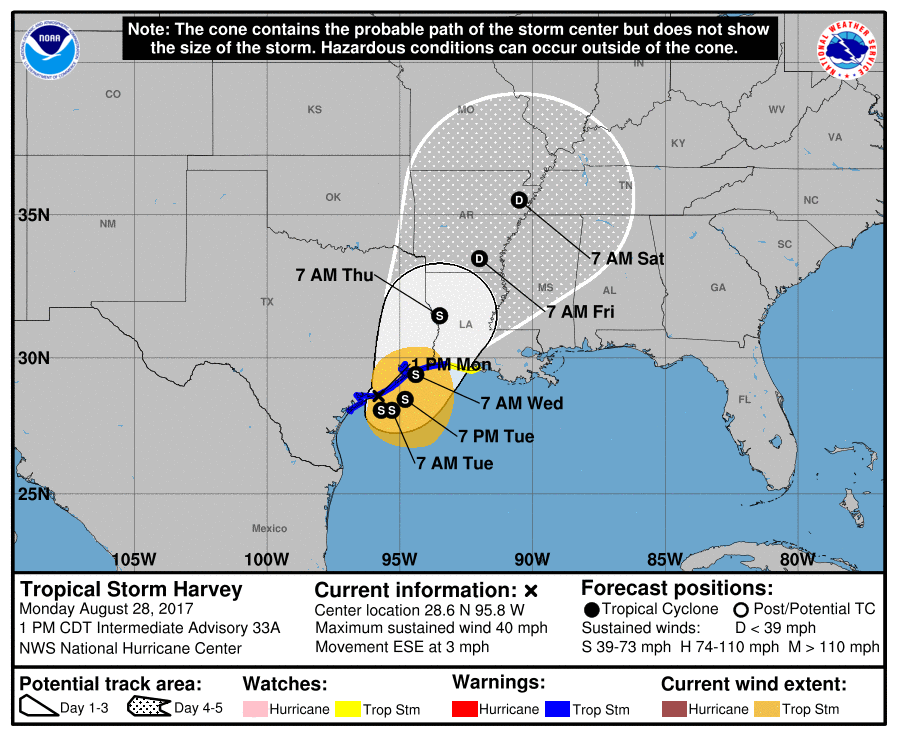 This remains first and foremost a rain issue, and you should continue to monitor the water. Steady rain should end Wednesday and daily storm chances trend to close to zero by Thursday. We should see sunshine and much better weather to end the week, and we can begin our road to recovery. Stay safe all.
Posted at 2:15 PM CT Monday by Matt