We've now reached August, and for Texas the next eight weeks represent the peak of hurricane season. The good news is that several key indicators, including sea surface temperatures and wind shear, both favor below normal activity for the next two months. Specifically, seas are cooler than normal in the tropical Atlantic where tropical storms and hurricanes most commonly form and then move westward toward the Caribbean Sea and Atlantic Ocean. Additionally, wind shear is forecast to be higher in these regions over the next two months.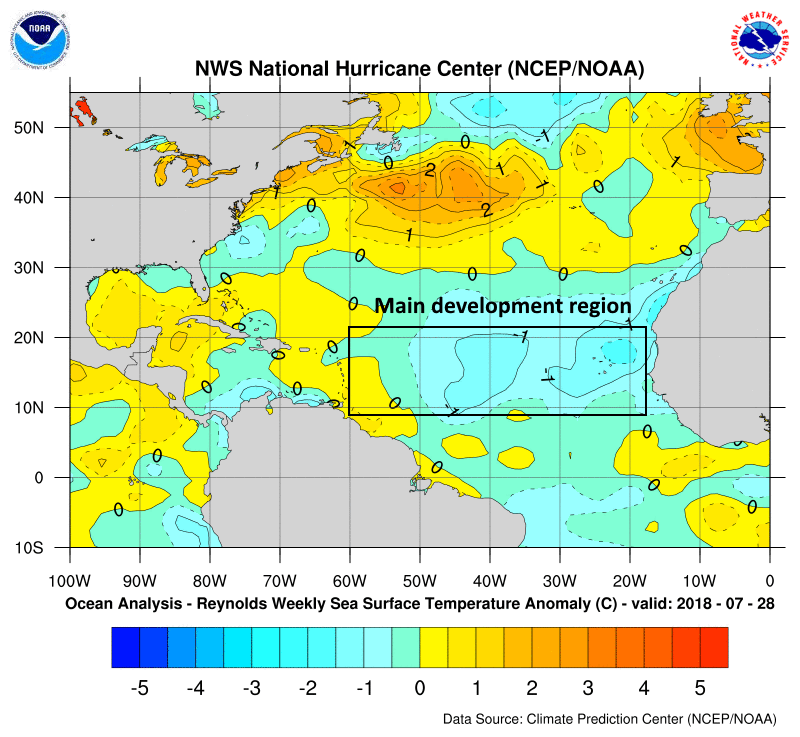 The only caveat is that seas in the Gulf of Mexico are expected to remain near or above normal. This suggests the greatest threat this year to the Gulf coast will come from a storm that forms relatively near to the shore, and then move inland. We will, of course, be on the lookout for such systems as they don't provide much warning. For the next week or so, at least, the tropics appear very likely to remain quiet.
Thursday and Friday
After a relatively cool start on Thursday morning, with lows down to around 70 degrees for the northern half of the metro area, there's not much to say about the weather for the next two days. Highs are likely in the mid-90s, with mostly sunny skies, and lows in the mid- to upper-70s.

Saturday, Sunday, and Monday
The pattern is likely to change beginning Friday night, as high pressure breaks down and moisture flows back in from the Gulf of Mexico. This weekend certainly won't be a washout, but we will definitely see some scattered showers, and they could become widespread particularly on Saturday. For the most part, I think we're looking at light to moderate showers, with accumulations of a few tenths of an inch. Rain chances are best along the coast, closest to the source of moisture.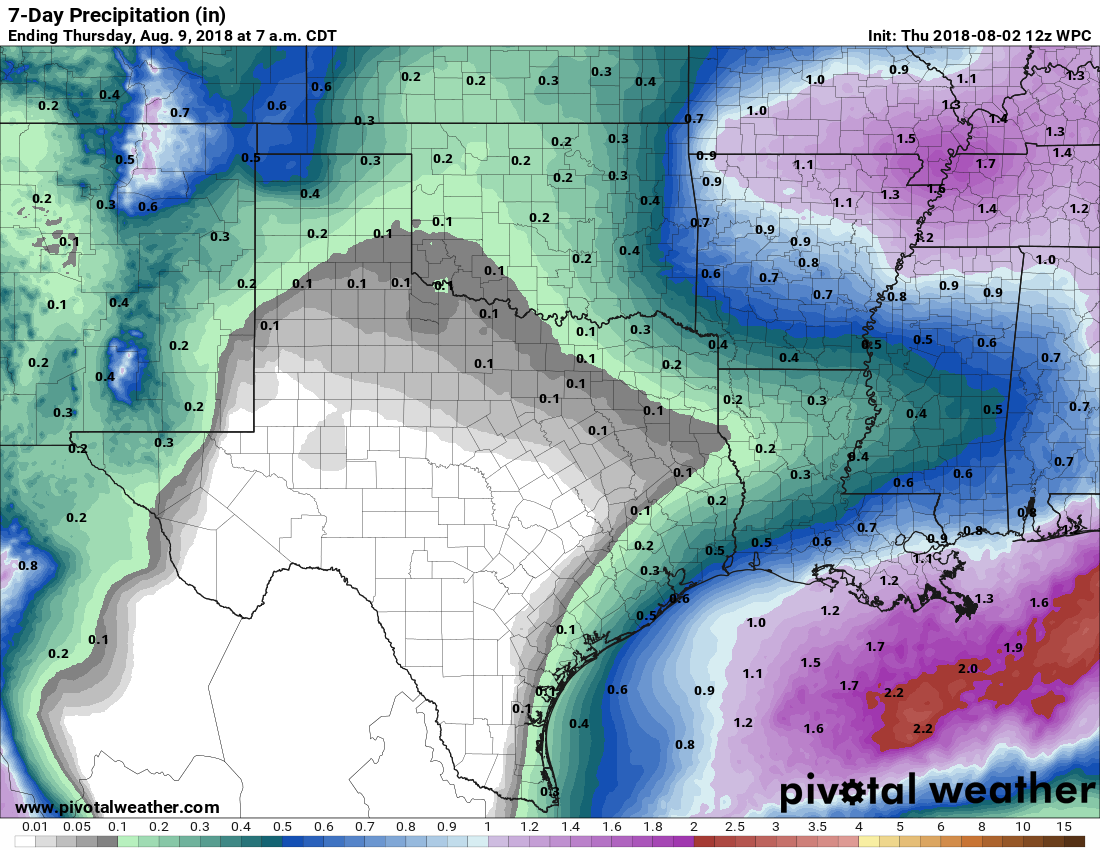 If you're planning outdoor activities this weekend, I'd proceed—cautiously. Skies should be at least partly sunny, and I don't think we're going to see many significant thunderstorms. Highs should fall back into the low 90s through Monday.
Next week
Scattered afternoon showers may persist into the middle of next week before high pressure attempts to make a comeback. How far it gets will determine the extent of our heat—probably mid- to upper-90s—and how depressed our rain chances become.