After lows in the 30s across many spots yesterday morning, we're waking up a touch less cold today. Some clouds in the region and a return to onshore winds have ensured we begin the transition back to something less winter-like and more autumn-like for a few days.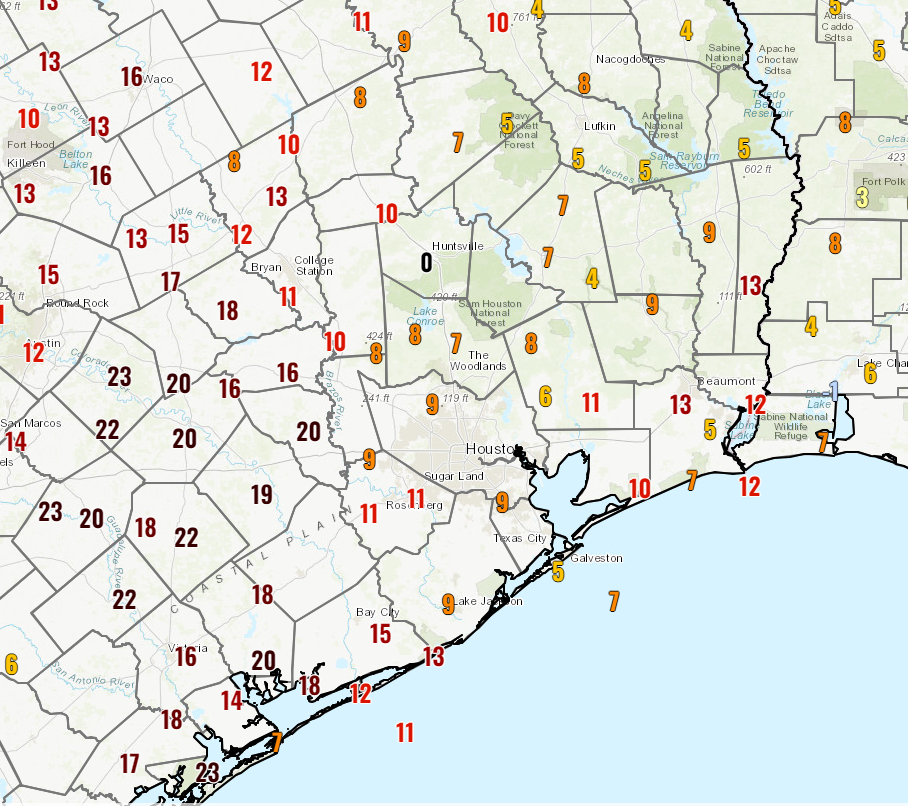 Rain will be at a premium over the next week or so, with our best rain chances probably holding off until next Thursday or so ahead of what should be our next cool front.
Today and the weekend
So if you have any plans this weekend, we don't expect any real complications to impact you weather-wise. Look for highs in the mid-70s today and upper-70s to around 80 or so on Saturday and Sunday. Morning lows will be in the 50s tomorrow and probably close to 60 or so on Sunday. Winds look fairly light. We may see a little additional cloud cover Saturday and especially Sunday, but no rain is currently expected.
Monday and Tuesday
We'll transition back more to an early autumn type pattern here with highs in the 80s and partly sunny skies. Morning lows will also bulk up into the 60s. Rain chances remain fairly low, though a couple isolated showers or sprinkles cannot be ruled out. Weather should not impede voting on Tuesday.
Mid to late week
Wednesday is going to be very warm and very humid. Look for morning lows well into the 60s and daytime highs well into the 80s. Can we print out a rogue 90 degree day? I would give it about a 15 percent chance. We're more likely to hit 86 to 88, but you definitely cannot rule out 90 entirely. Houston has never recorded a 90 degree day in November, so this would be decidedly abnormal. We'll see.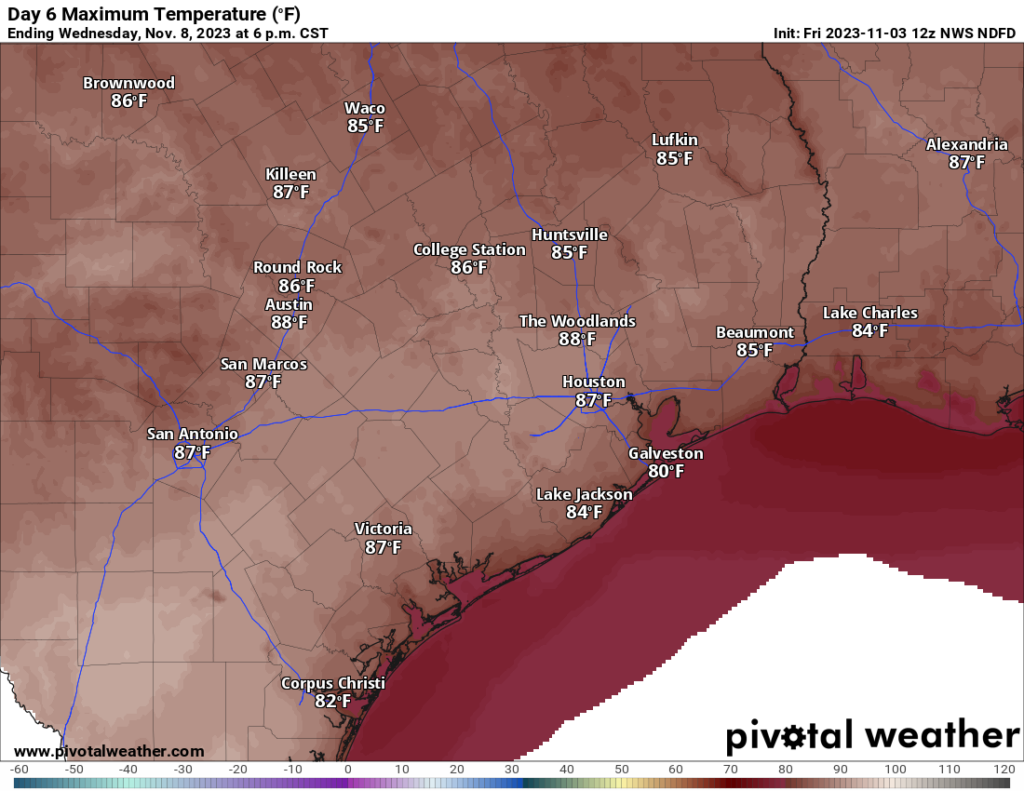 A cold front will likely end the hotter weather by Thursday or Friday, with highs backpedaling into the 70s and lows in the 50s. There's a bit of uncertainty beyond the front regarding whether we clear out entirely or see lingering clouds and rain chances. But it will turn cooler. More Monday!