Good morning—we hope your Christmas was splendid, and that the rest of the holiday season is wonderful. Unfortunately our forecast will be rather un-festive until Sunday when sunshine and more winter-like weather returns.
Thursday
Fog is the word of the day, with quarter-mile or less visibility across much of the area with the exception of Galveston, Chambers, and Brazoria counties. With calm winds, clouds could persist well into the mid-morning before finally clearing out some. High temperatures today will rise into the mid-70s under partly to mostly cloudy skies. Low temperatures Thursday night are unlikely to fall below 60 degrees for much of the area, setting up favorable conditions once again for fog development—although likely not so dense as Thursday morning.
Friday
After any fog burns off, this should be a gray, humid day, with high temperatures again likely topping out in the mid-70s for much of the region. A few very scattered, brief rain showers are possible. But mostly, the rains should hold off. Friday night will be quite warm, with lows likely only falling into the low 60s for most of the area as clouds persist.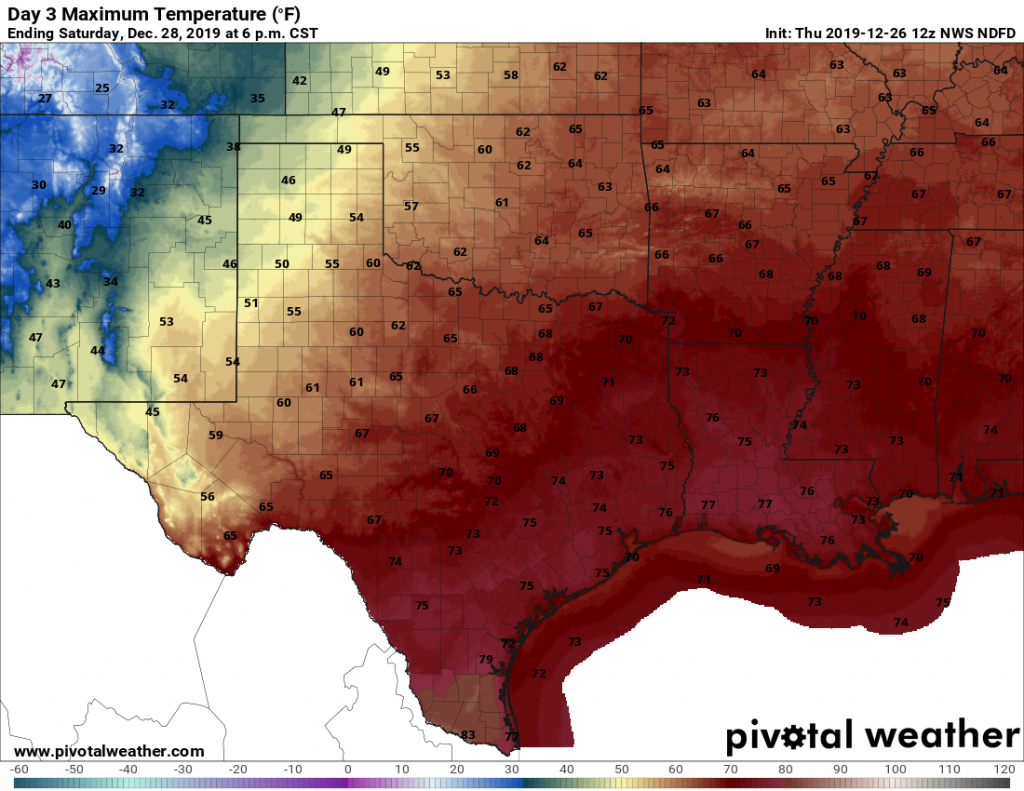 Saturday
This will be another day quite a bit like Friday, although rain chances will be a bit better. However things get more interesting on Saturday night, as a cold front pushes through the region. There will be plenty of atmospheric moisture to work with, so the only thing that may inhibit rain chances is a capping inversion that prevents warm air at the surface from rising. The cap likely is to be weaker north of Interstate 10, while possibly holding on a bit longer near the coast. Bottom line? Expect widespread totals of 0.25 to 1.0 inch of rain for inland areas, and perhaps around 0.25 to 0.50 inches closer to the coast from Saturday afternoon through early Sunday morning.
Sunday
Skies should clear quickly, leaving a lovely winter day with sunshine and highs in the mid-60s and lows probably the 40s.
Monday
See Sunday.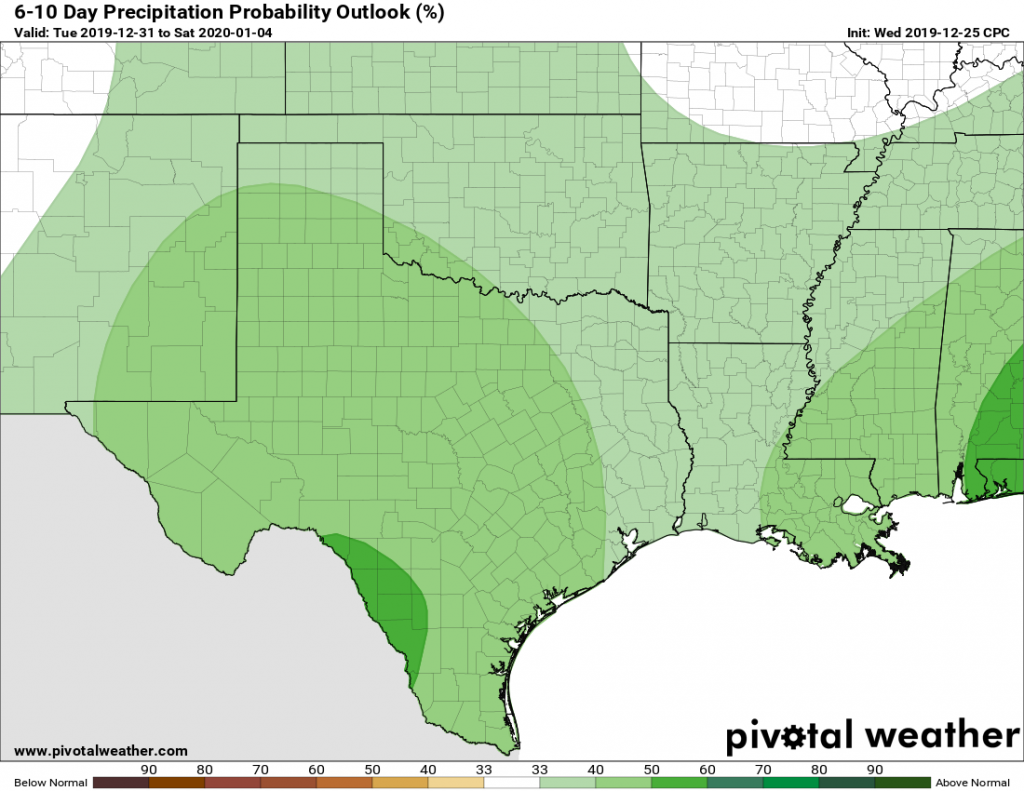 New Year's Eve and beyond
So the period from New Year's Eve through the end of next week is muddled. For now we think New Year's Eve looks decently sunny, but that could change by the evening as we get into the late-night festivities. New Year's Day (Wednesday) and Thursday both have the potential to be fairly wet and cool, with (as a very rough estimate) 1-2 inches of rain and highs of perhaps around 60 degrees. In any case, it may well be a happy beginning to the new year for those of you seeking rainfall.