It was the best of times: The start of September has continued the trend of August, with slightly cooler than normal weather for the Houston metro area. Plenty of rain, which has fallen without provoking widespread flooding, has largely extinguished the severe drought conditions that had started to encircle our area this summer. And with only about three or four weeks left in the heart of hurricane season for Texas, we still don't see any real threats in the near future.
It was the worst of times: Fall is so close in September you can taste it, but the painful reality is that summer just isn't over yet. Houston has a chance to see a decent cold front next week—more on that below—but fall remains over the horizon. We've got at least another month during which 90-degree days will be more common than not. The air has also been rather humid of late, and a distinct lack of a breeze has provided little relief from temperatures or the swarming mosquitoes.
The next line of Charles Dickens' fine novel A Tale of Two Cities is, "it was the age of wisdom, it was the age of foolishness." As always, we're aiming more for wisdom than foolishness on Space City Weather. You can be the judge.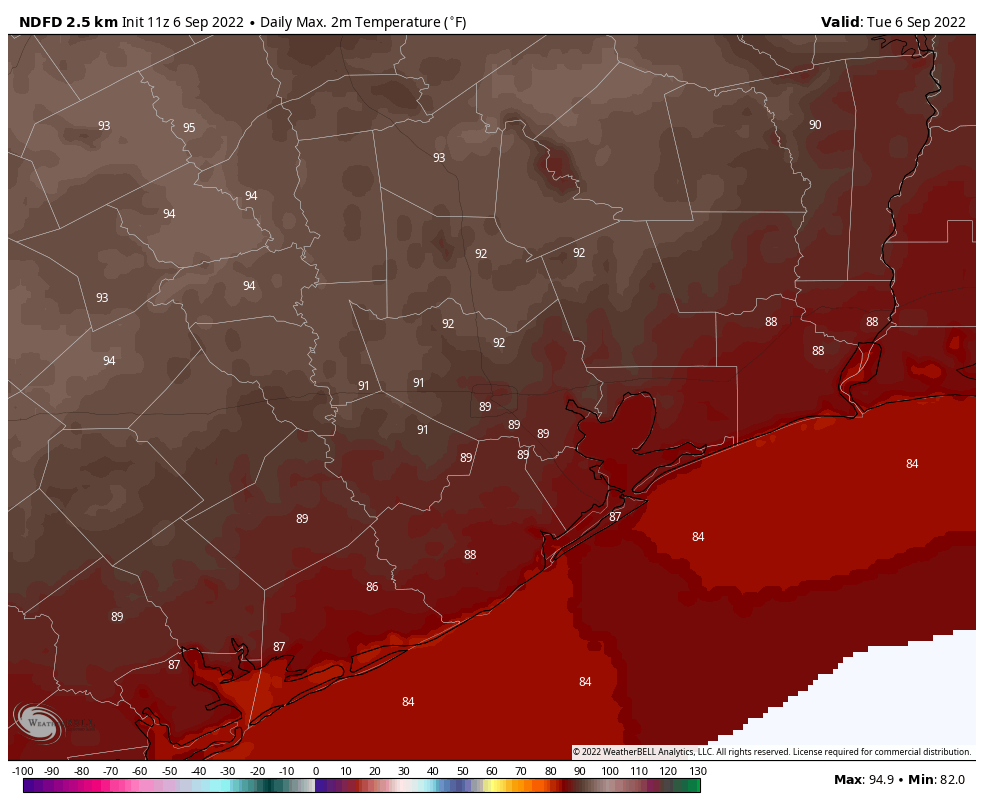 Tuesday
Today should bring a continuation of what we saw over the second half of Labor Day Weekend. This means that shower activity will be largely confined to the coastal areas of the region, with the possibility for a few storms to migrate inland to about Interstate 10 this afternoon. For areas further inland, any shower activity will be pretty isolated. Accordingly we should see highs in the upper 80s for coastal areas, and lows in the lower 90s for most of the rest of Houston. Winds will be light, out of the southeast, at about 5 mph. So far this month the average wind speed in Houston has been less than 5 mph. Lows tonight will drop into the mid-70s.
Wednesday, Thursday, and Friday
Overall there is not too much to report, weather-wise, for the remainder of the week. Wednesday will probably bring the best chance of rain to the region, with coverage of about 40 percent of the area, followed by lesser rain chances on Thursday and Friday. Highs will hover around 90 degrees, or slightly above this week, with partly to mostly sunny skies. Lows will be in the mid-70s for most.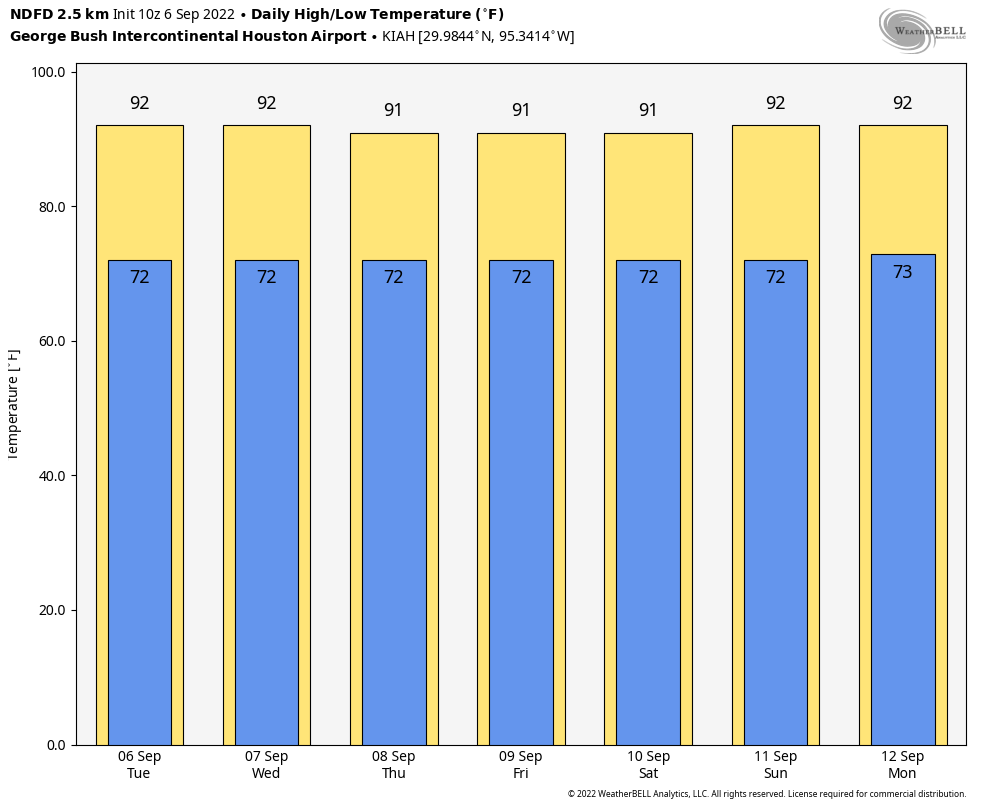 Saturday and Sunday
This rather sedate pattern should persist into the weekend, which probably means highs of around 90 degrees, fairly sunny skies, and rain chances of perhaps 10 to 30 percent for both days. So if you're planning any outdoor activities you can have reasonable confidence.
Next week
Will it or won't it? That's the question when it comes to a potential cool front around one week from today. There is a lot of support for a decent front—think lows in the 60s, with drier air—around September 13 in the ensembles of the European model. However there is almost no signal for this front in the North American GFS model. Looking at the overall pattern, I think it supports the idea that we could see a front make it down to Houston next week, but it is no slam dunk. This forecast should become clearer in the next day or two. Should the front make it, the effect will be fairly short lived, as one would expect in mid-September.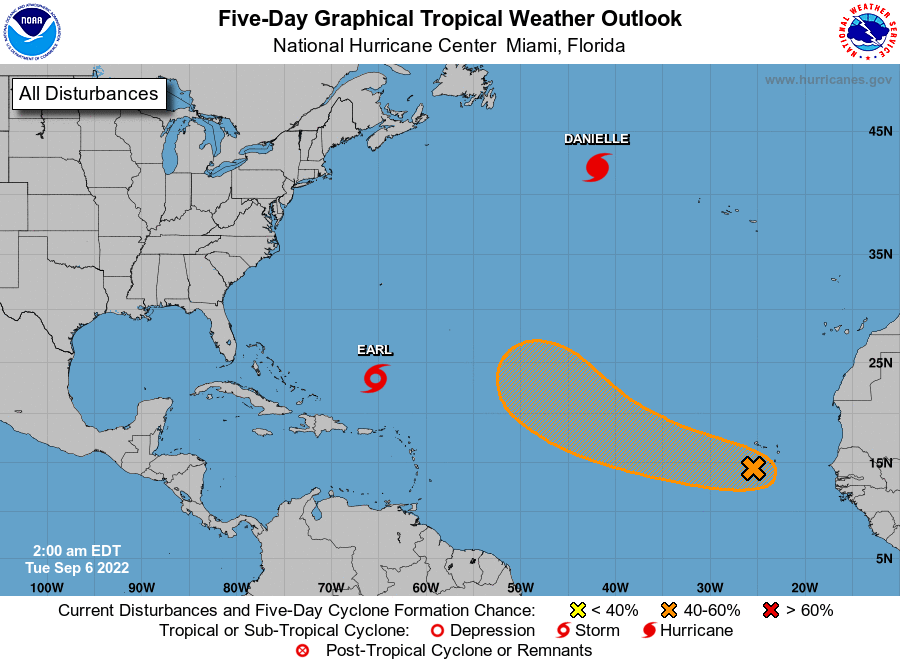 Tropics
There's a lot going out there, and soon-to-be Hurricane Earl is a threat to Bermuda later this week. But none of these systems appear to pose any threat to the United States or Caribbean Islands. Moreover there is nothing in the models to suggest that will change soon. Here in Texas, we probably are three or four weeks away from being in the clear when it comes to hurricanes, so fingers crossed!