This will be a quick forecast today, because there isn't a whole lot to say that hasn't been said already about the near-term forecast—we're going to be hot, humid, and mostly rain-free for awhile. Tomorrow I'll have a deeper look at the drying of the region's soils, and our outlook for rain for the rest of May. Until then, stay cool!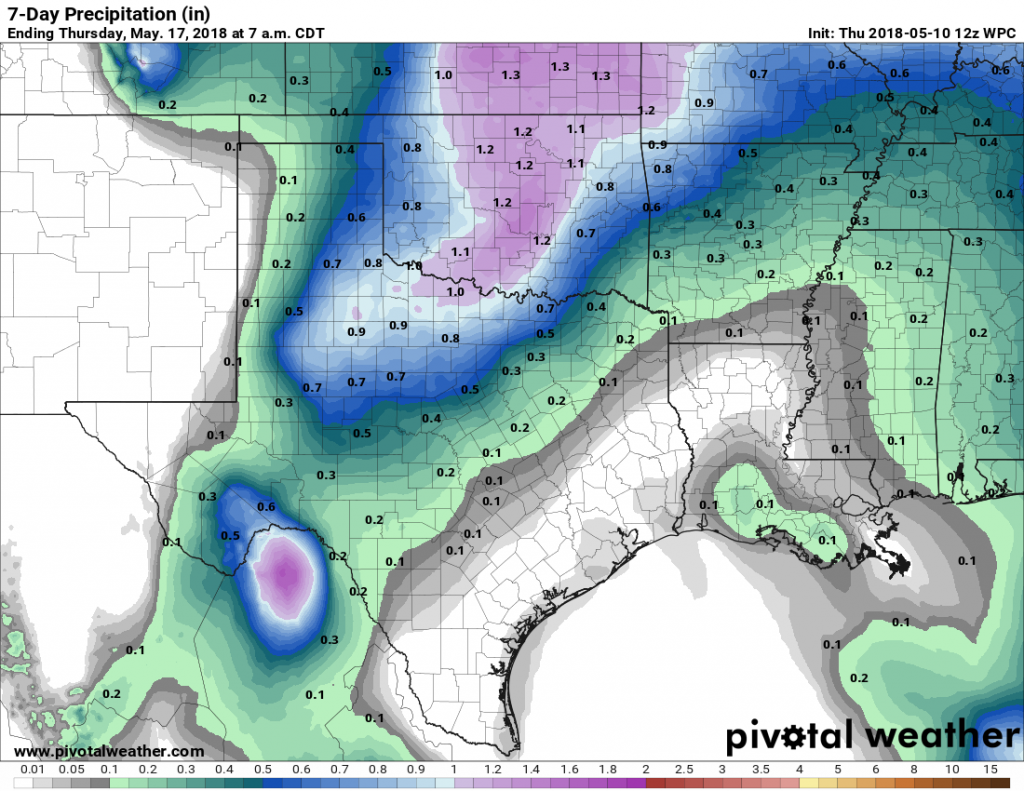 Thursday
After a cool start in the mid-60s, we should see daytime highs ramp up to about 90 degrees today under sunny skies. Southerly winds could kick up a bit later today, perhaps gusting to 15 or 20mph. Rain chances remain near zero.

Friday and Saturday
Some drier air in the atmosphere has helped keep overnight lows fairly pleasant this week—really, if you've been outside around or after sunset it's been quite nice—but the humidity is going to win the battle toward the end of the week. Both of these days should see highs of around 90 degrees, with overnight lows creeping back up into the lower 70s. We can't rule out a few, very scattered, light rain showers. But for most people, probably not.
Mother's Day
More of the same. I hope mom doesn't have to stay in the Sun too long on Sunday, unless she's next to a pool or at the beach.
Monday, Tuesday, and Wednesday
More of the same. Highs around 90 degrees. Warm nights. Very slight chance of rain. Lots of sunshine.
After that
Well, maybe some better rain chances work into the area as the capping inversion overhead starts to break down, but it's really hard to say for sure. We'll take a deeper look at this possibility in Friday's forecast.