On a recent Sunday evening my family and I visited Galaxy Lights, presented by Reliant, at Space Center Houston. It was a near perfect night, with cool, crisp air to help make for a festive time outside, and the evening combined rockets and the holidays—two things I love. (Note: Reliant is also the sponsor of Space City Weather.)
This is the second year of Galaxy Lights, and the exhibition has been reimagined from last year's experience to allow for social distancing. Now, the majority of Galaxy Lights involves an outside walking trail. Overall, it felt like a superior, more fulfilling experience, and given that we're living in a pandemic, walking outside with everyone wearing masks felt perfectly safe.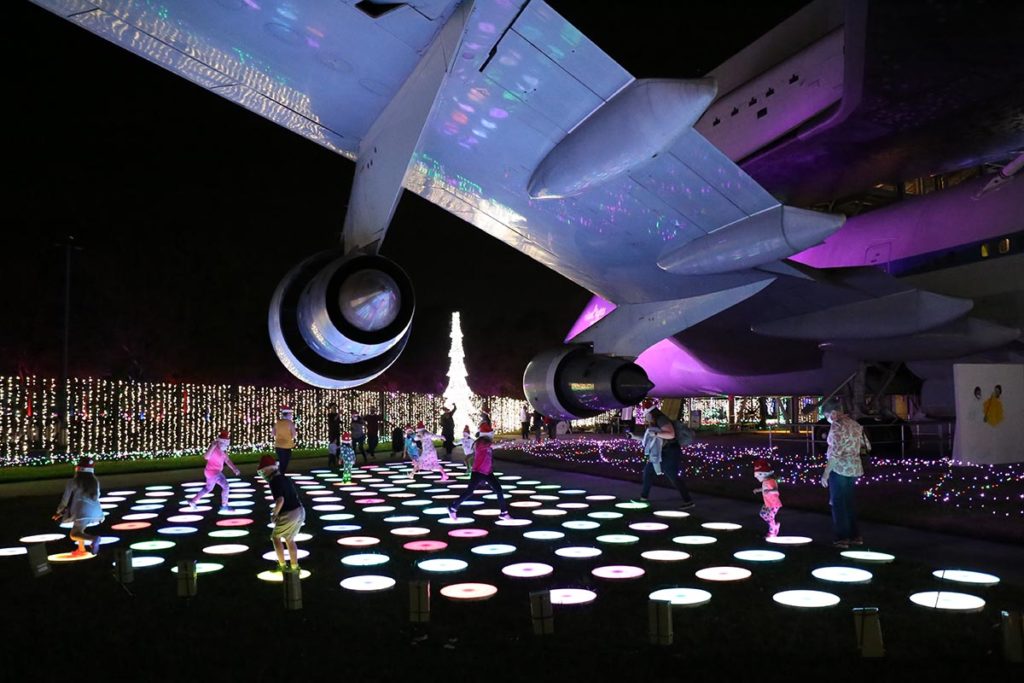 For me, the highlight of Galaxy Lights was the "Lights Around the World" display that marks the 20th anniversary of the International Space Station being continually inhabited, as well as a flown SpaceX Falcon 9 rocket. As part of the display you can walk around and under the rocket with its engine section, massive landing legs, and the grid fins used to steer its return through the atmosphere. I also really liked walking through the 200-foot-long tunnel of LED lights – a favorite for the Instagram enthusiasts. There are many other experiences too, including kinetic light displays, 3-D lighted décor and interactive activities for kids and shows about science and space. Check them out here.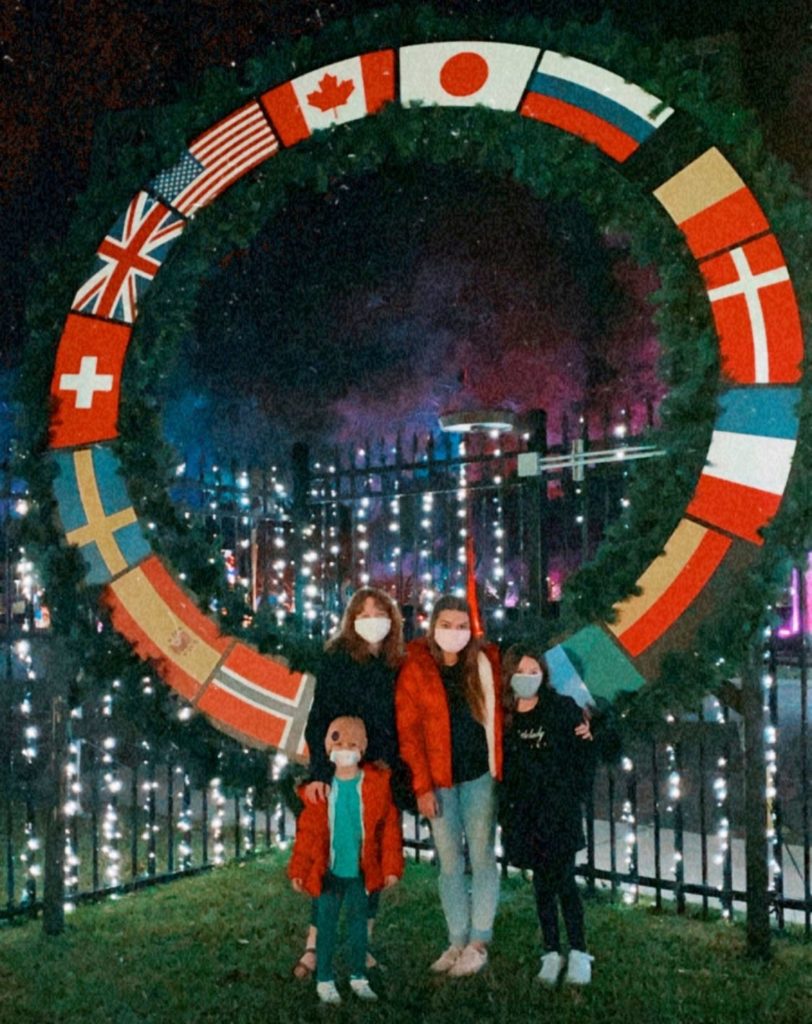 We arrived at about 6:30 p.m. on Sunday evening and there was a fairly long (socially distanced) line to get into the display. However, the show runs from 6 to 10 p.m. each evening, and by the time we left at 8 p.m. there was no line. So if you want a less crowded experience, it probably is better to go later. It takes about 90 minutes to enjoy the full experience and it is recommended that tickets to the exhibition be purchased online, to schedule the day and time you'll attend. Also, because so much of the show is outdoors, you should definitely check the forecast before making plans.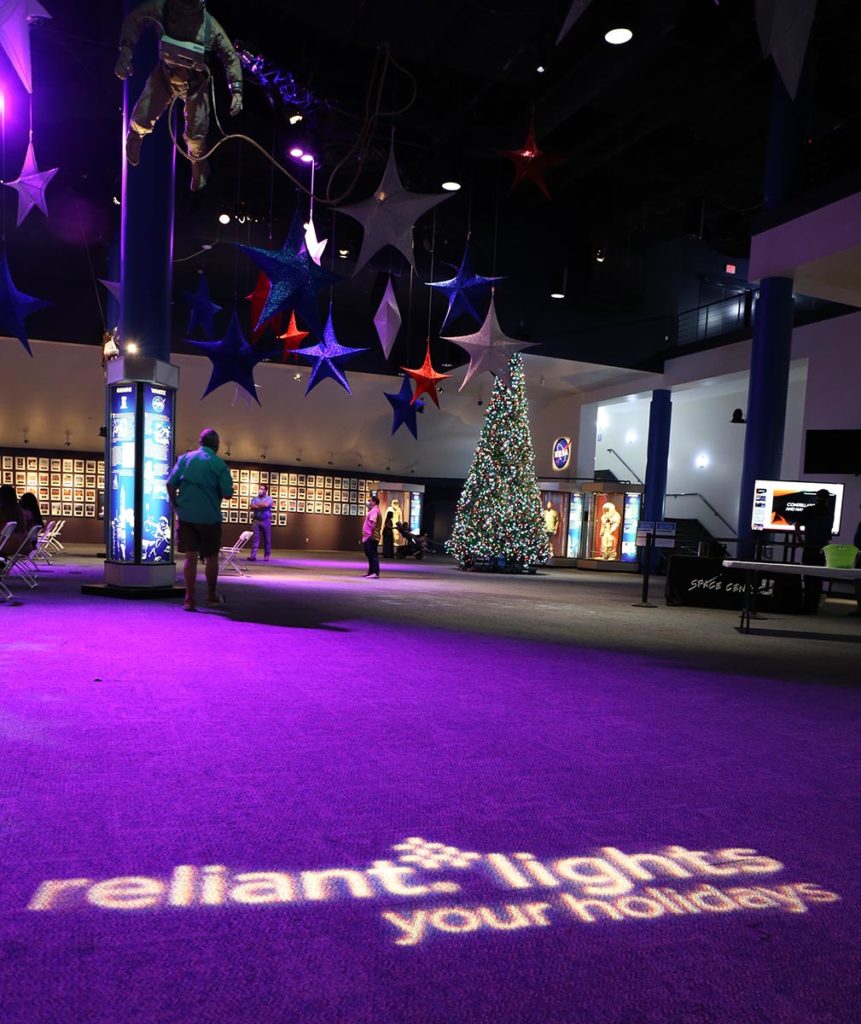 Thanks to our friends at Reliant for partnering with Space Center Houston on this fun experience and keeping holiday traditions alive in a safe way!