It's a bit warmer this morning, with lows only falling into the lower 60s for most of Houston. But the air is also pleasantly dry, with relative humidity levels around 50 to 60 percent across most of the area when, during more muggy times, they would be closer to 100 percent. A reinforcing cool front will keep things on the dry side for Houston.
Tuesday
A cool front will move through the region today, increasing wind speeds this afternoon into the teens, with gusts up to around 20 mph. With the air so dry, there is virtually no chance of rain. Highs should reach the low- to mid-70s under mostly sunny skies.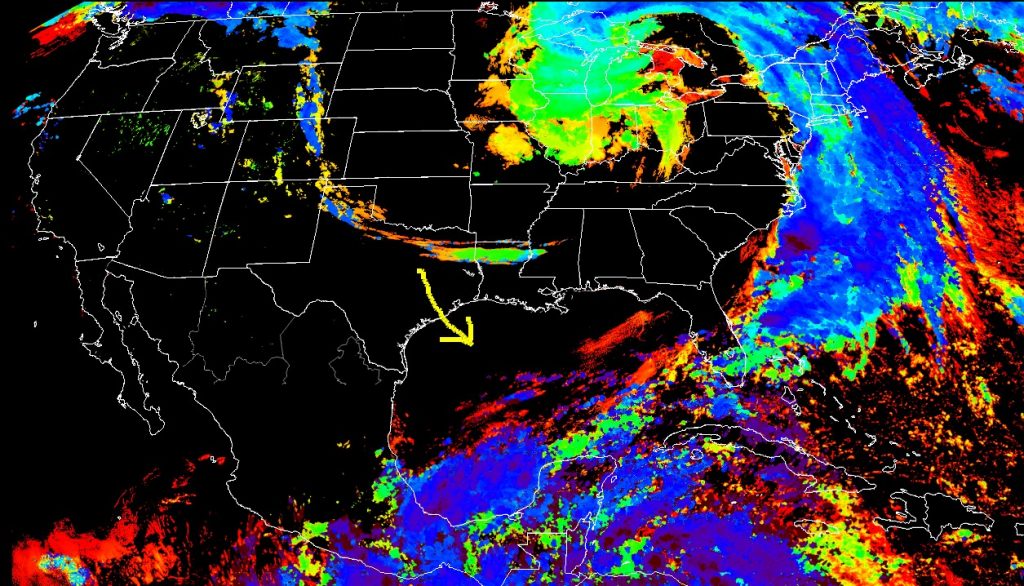 With the front's arrival and influx of drier air, temperatures will fall pretty quickly after sunset, and inland areas should see lows in the 40s, while central and southern parts of the metro area are around 50 degrees or a bit warmer. While Los Angeles swelters under the heat of the Astros bats (and 100 degree temperatures this evening), Houston will be enjoying fine, fine weather.
Wednesday
A splendid day. Highs in the mid-70s. Sunny. Low winds. Another cool night.

Thursday
As the onshore flow resumes, Thursday will be warmer, with highs around 80 degrees, and low temperatures around 60 degrees for most of Houston, and slightly warmer near the coast. A tad humid.
Friday
Another cool front moves into Houston. This time there may be just enough moisture from Thursday's onshore flow that the region will see some scattered showers. At most we're probably looking at a tenth of an inch of rain, or two, and most people probably won't see rain. Highs in the low 70s.
Saturday and Sunday
This is going to be Houston's coldest weekend since February. We're not looking at a freeze, but low temperatures on Saturday and Sunday mornings in Houston should be solidly in the 40s across the area, with upper 30s possible to the north and west of the city. Even Galveston Island should fall to around 50 degrees. Highs this weekend should remain in the 60s—and possibly the low 60s—before a warming trend next week brings us back into the 70s.
Tropics
The National Hurricane Center has begun to highlight the possibility of a low pressure system in the Western Caribbean Sea developing into a tropical storm over the next five days.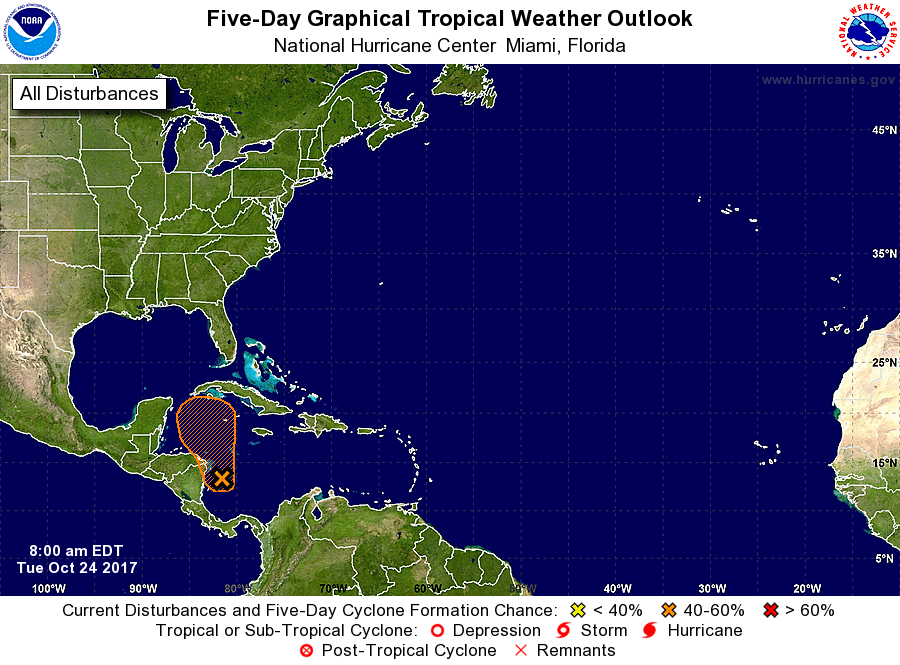 If you've read this site at all, you'll know that Texas need not be concerned about the tropics, and a system like this in the Caribbean, this late in the year. August or September? Definitely. Late October? No way. If this storm develops at all, it is likely to get pulled to the northeast, over Cuba and then Florida or over the Bahamas. The principal threat is probably heavy rainfall.