Our forecast is going to be very hot, with heat advisories likely needed through the weekend. Before jumping into the details, such as they are, I wanted to say a word about Hurricane Ike.
We are, amazingly, coming up on the 12th anniversary of Hurricane Ike. If you don't remember, the storm hit Houston fairly hard, but made landfall just far enough east of Galveston that the worst of its storm surge missed Galveston Bay. It represented an enormous wake-up call for the region in terms of vulnerability of coastal residents, as well as the Houston Ship Channel. Unfortunately, while we have studied the problem in depth, we have yet to commit to any major projects that would address the threat and mitigate surge. There are two main proposals: A Coastal Spine Project led by the U.S. Army Corps of Engineers and the General Land Office, and an astonishingly beautiful Galveston Bay Park that would protect the Houston Ship Channel from a 25-foot storm surge.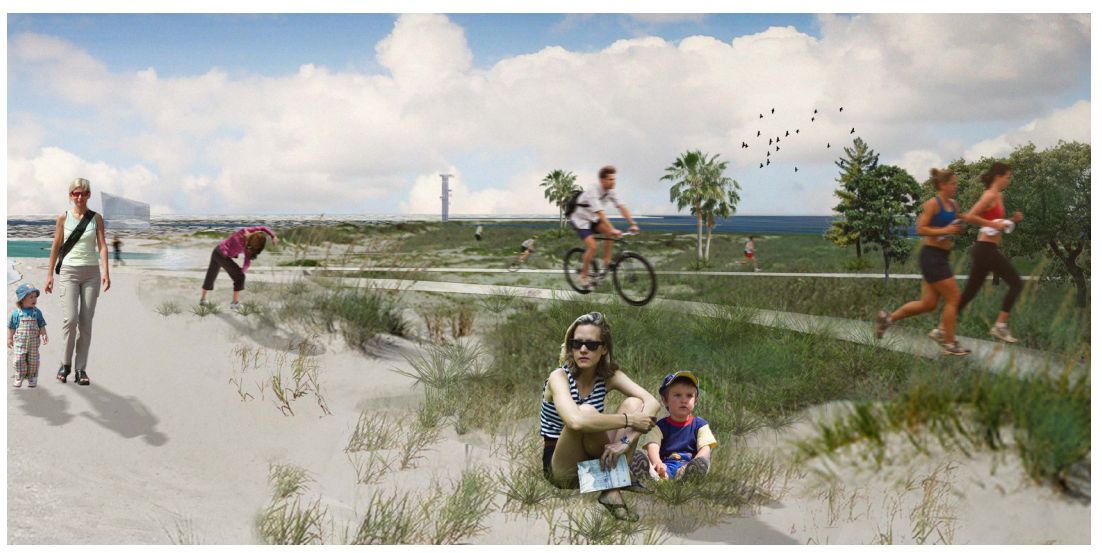 While we certainly realize that America and Texas have a lot of other problems to deal with at present, it is time to pick one, or both, of these projects to move forward with for the good of the greater Houston region. Otherwise, we may not get so lucky with the next large hurricane that makes landfall along the upper Texas coast.
Thursday
Houston's high temperature hit 101 degrees on Wednesday at Bush Intercontinental Airport, and we can probably expect more of the same today with mostly sunny skies. The National Weather Service has issued a heat advisory for now through Friday evening, and in truth it probably will be extended through the weekend as high pressure continues to influence our weather. Southwest winds of 5 mph will provide very little cooling today. Nights will remain sticky and warm.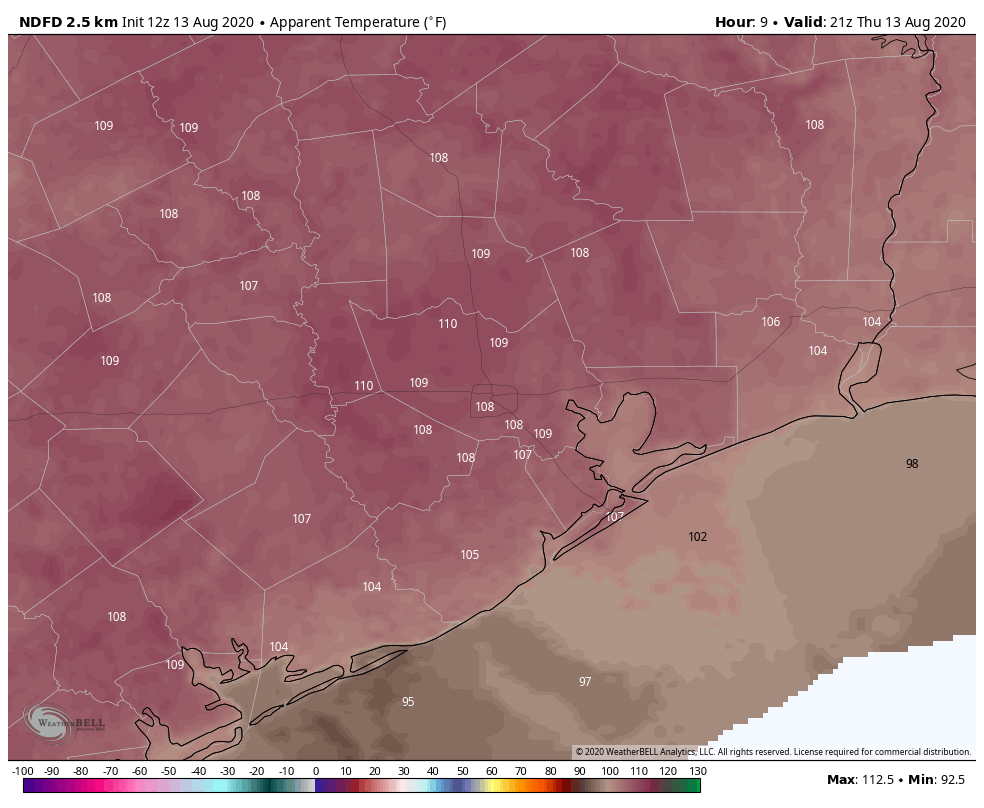 Friday, Saturday, and Sunday
More. Of. The. Same. It's probably worth mentioning that we could see a few isolated showers pop up during the afternoon, with daytime heating. I'd sure welcome one, but it seems a forlorn hope at this point.
Next week
The heat should back off somewhat by Tuesday, as some sort of weak cool front approaches the area. We still don't have great confidence in how far this front will reach, but it should help to increase rain chances by Monday night or Tuesday, and then knock back daytime highs into the low- or mid-90s. We'd love to get some dry air to help with nighttime temperatures, but I'm not ready to bet on that yet.