Anniversary Awareness: Ten years ago today we were watching the approach of Hurricane Ike, whose winds and storm surge pushed into Galveston on Friday, Sept. 12. I recall this time vividly, as I tried to grab a few hours of sleep in a darkened room in the Houston Chronicle's former downtown newsroom. Next door, at the Lancaster Hotel, a window blew out in my family's room. I was powerless to help. Similar dramas played out across the region as the storm made a final landfall at 2:10am CT on Saturday morning. At the time, Ike ranked as the second costliest hurricane in U.S. history, behind only Katrina. It has since been bumped down to sixth, supplanted by Harvey, Maria, Sandy, and Irma. Unfortunately, the Houston region has yet to heed the lessons of Ike and enact any kind of surge barrier that would protect communities along Galveston Bay, expensive infrastructure along the Houston Ship Channel, or Galveston Island. The region remains highly vulnerable to a major storm surge event. On a personal note, a lot of the lessons I learned while covering Ike have made this site what it is today.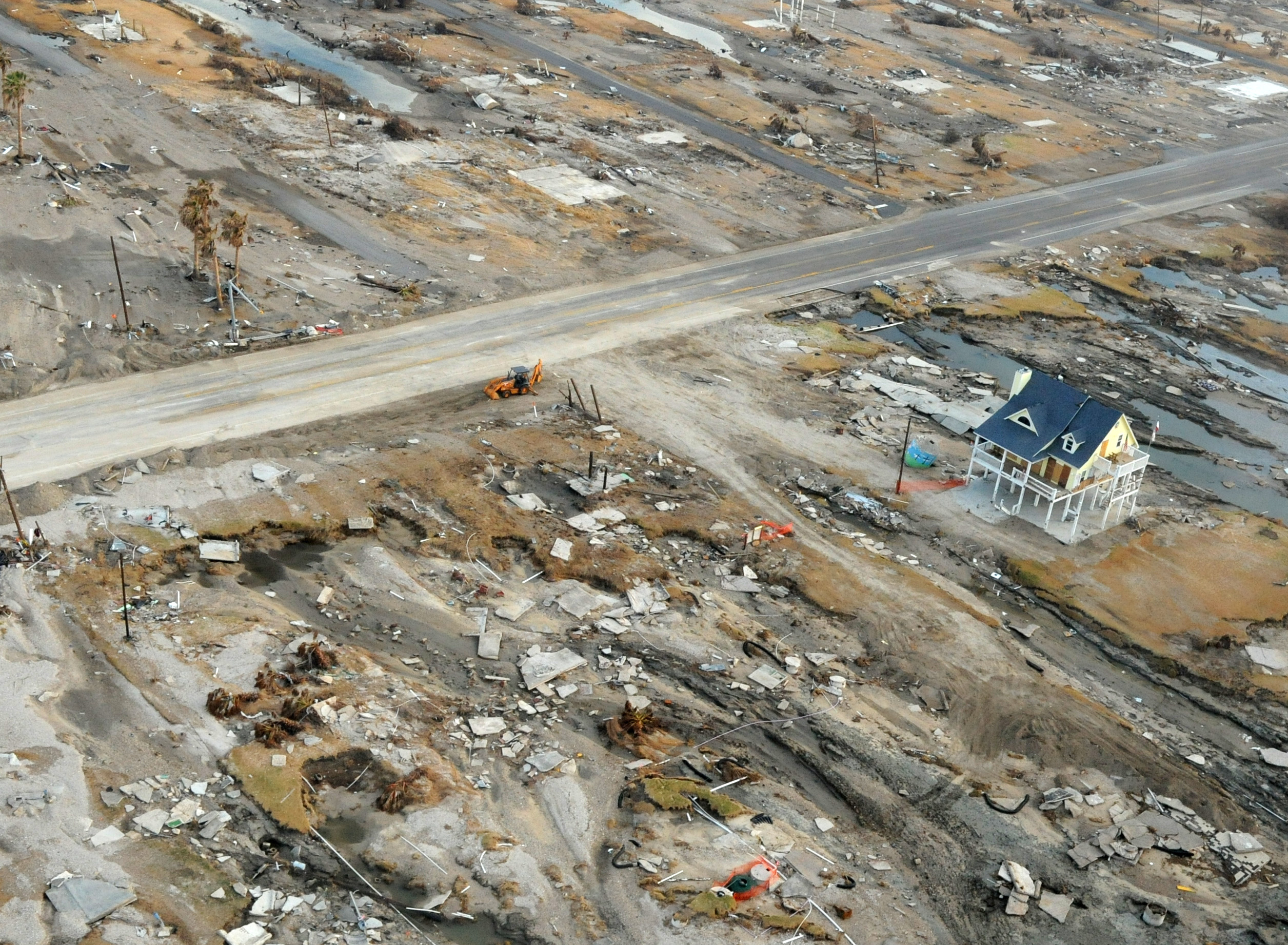 And now, the forecast. We'll break this down into three parts: Rainfall potential for Wednesday and Thursday, Invest 95L and this weekend's weather, and finally, a tropics update on the terribly threatening Hurricane Florence and, for now, a fading Tropical Storm Isaac.
Wednesday and Thursday
As anticipated, rain showers developed offshore early Wednesday morning and have begun moving inland into Matagorda, Brazoria, and Galveston counties. Although these storms are less intense and widespread that rains on Tuesday morning, they are nonetheless hitting some of the areas most affected by the earlier rains. Caution is urged on roadways in coastal counties and a Flash Flood Warning is in effect until 8:30 am CT. This pattern will likely more or less continue, with coastal areas picking up an additional 1-3 inches on Wednesday and Thursday, with higher isolated totals. Inland rainfall totals should, for the most part, be significantly less than this.

Invest 95L and the weekend
We're continuing to track a tropical disturbance that has moved just north of the Yucatan Peninsula, and is now tracking toward the Texas coast. Fortunately, the system has continued to show no signs of development due to nearby wind shear. As this shear relaxes a bit over the next day or two, Invest 95L still has some time to strengthen before coming to the Texas coast some time on Friday. While it remains possible the system becomes a tropical storm, we see no reason right now to believe it becomes more than that, and we're not convinced it develops at all.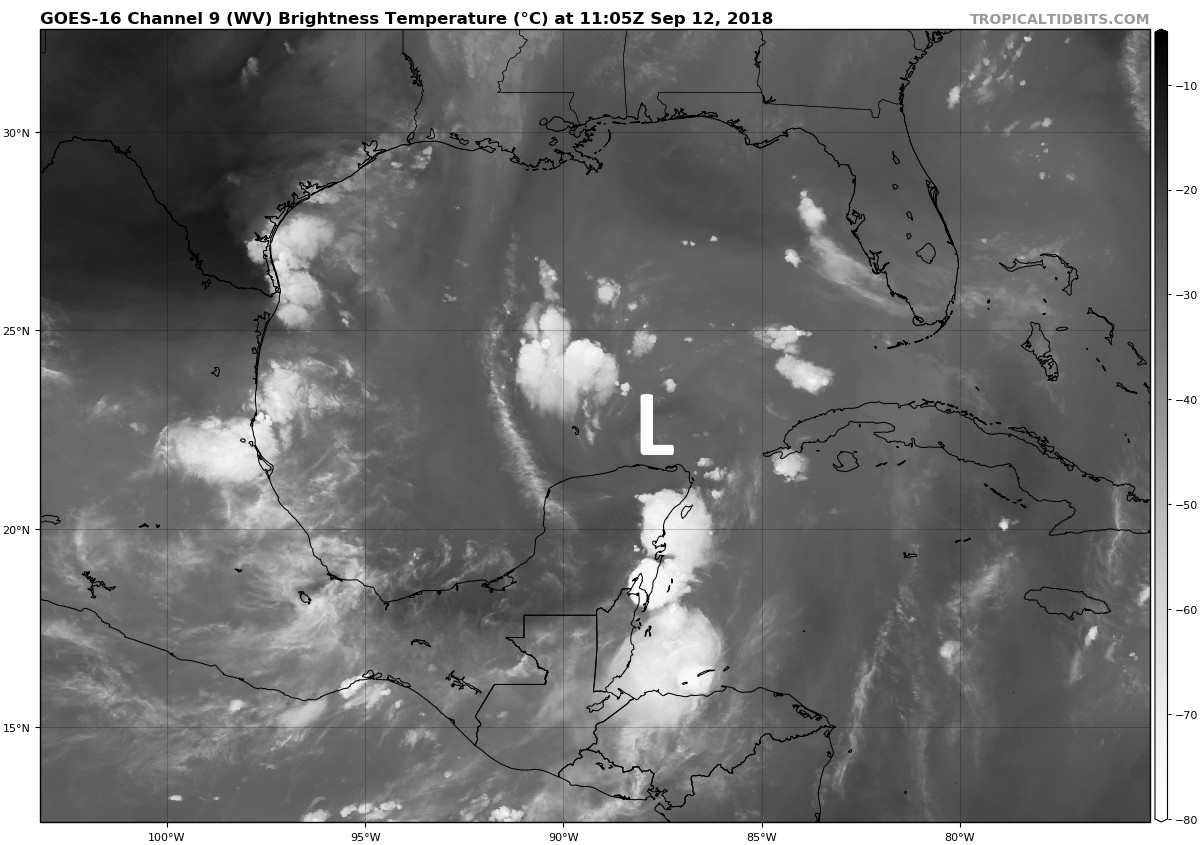 With no well defined center, it is hard to have too much that's intelligent to say about the track. However, most guidance continues to indicate that this system will move toward the south Texas coast, likely moving inland between Brownsville and Corpus Christi. Along such a track we don't have concerns about significant rainfall in the Houston area. As a rough guess, we'd say the region may pick up an additional 1-3 inches of rain from Friday through Sunday morning, again most likely along the coast. If this forecast changes, trust that we will inform you immediately.
Elsewhere in the tropics
The forecast for Hurricane Florence continues to worsen. Although the storm has weakened slightly, the global models are now in general agreement that the hurricane will come very close to the Carolinas, or move just inland, and then make a rare if not unprecedented jog to the southwest. I wrote about Florence in more depth this morning for Ars Technica. The shift in model trends over the last 36 hours is pretty striking, and only worsens already heightened concerns about effects in the Carolinas, especially from inland flooding.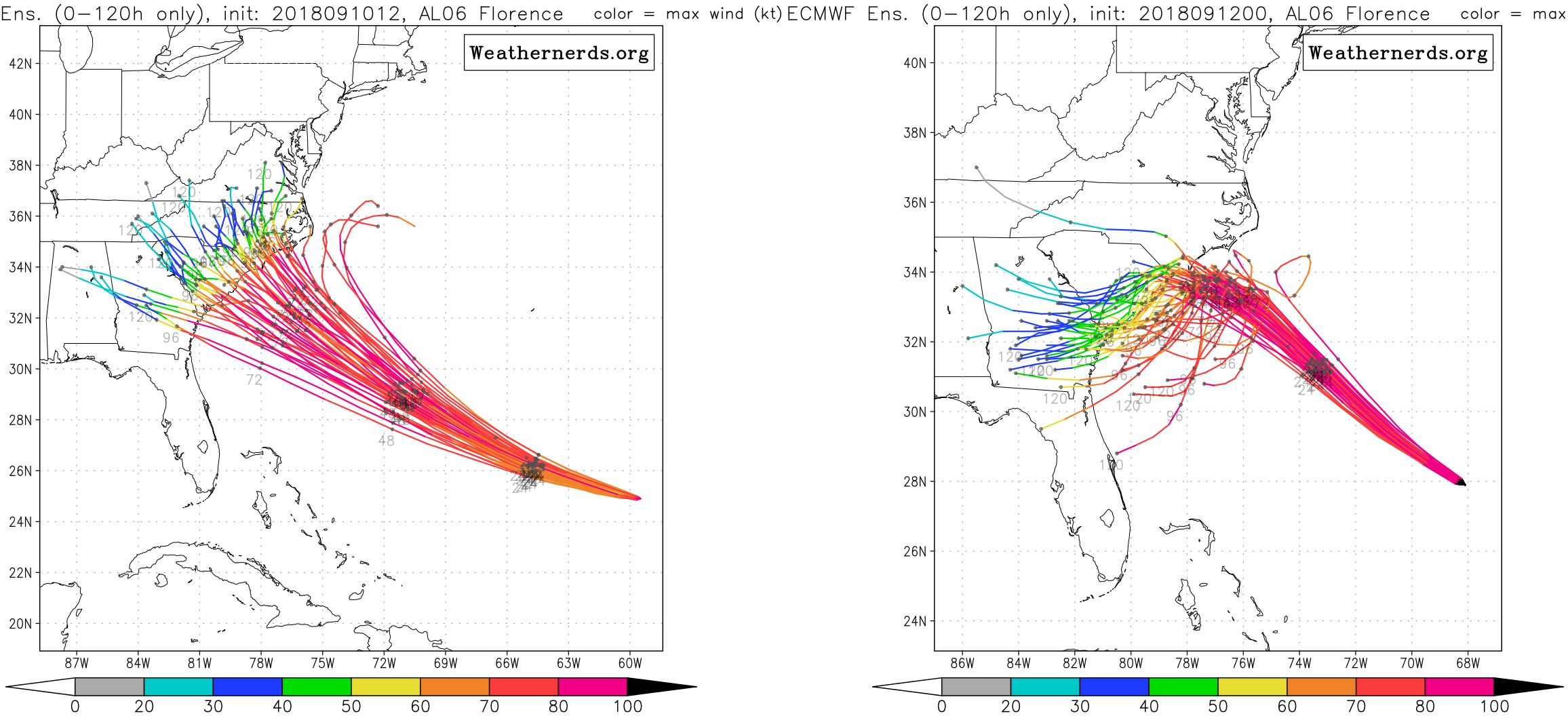 Conversely, Tropical Storm Isaac is weakening nicely as it nears the Caribbean Sea. Wind shear and dry air are doing work on the former hurricane. Isaac should weaken further as it tracks westward across the Caribbean this week, and may well become a remant low. We'll continue to watch the system for a possible movement into the Gulf of Mexico next week, where it could regenerate. But overall, our concern with the system remains quite low for Texas. We advise you to not worry about it at this time.