Good morning. We're a day away from July, and it's as if Mother Nature knows this. After a relatively cool late spring and early summer, we're about to jump into Houston's heat and humidity with both feet.
Today through Saturday
Some storms that have developed offshore early this morning are likely to work their way inward to the southern half of the Houston metro area later this morning, and during the afternoon hours. I'm not expecting anything more than brief, isolated to scattered thunderstorms, however. This pattern of a few stray storms should continue for both Friday and Saturday. Highs should climb into the mid-90s, with lows in the upper 70s. And if you think this is bad, just wait until next week.
Sunday and Beyond
As high pressure stamps its authority on the region Houston will descend deeper into summer. As most long-time residents know, high pressure during high summer means temperatures in the mid- to upper-90s, mostly sunny skies, only a very slight chance of rain and the potential for heat advisories.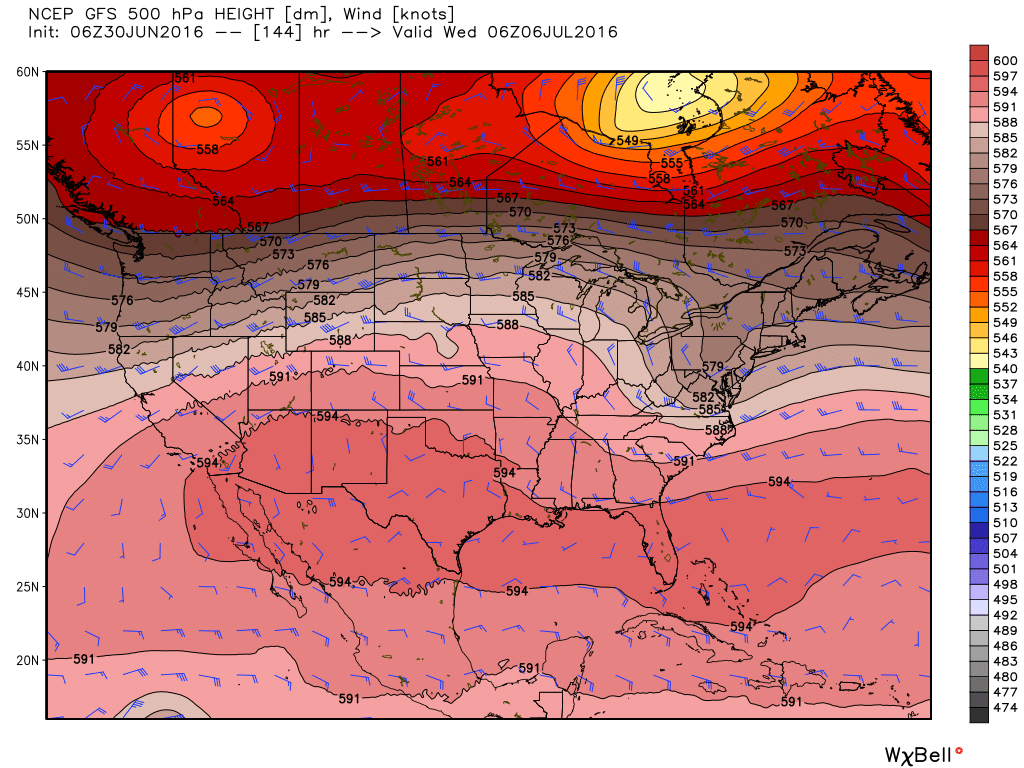 There's just no way to sugar coat what is coming, I'm afraid. Sorry to say, but I don't see much relief from this pattern at any point next week.
Posted at 7:55am CT on Thursday by Eric Berger