On Wednesday, officially, Houston came awfully close to 100 degrees. The temperature at Bush Intercontinental Airport spiked up to 99 degrees during the afternoon. Previously this summer, the high temperature had topped out at 97 degrees on several days. With high pressure now firmly in control of our weather, we can probably expect to hit the century mark today, or almost certainly in the coming days.
Thursday
A heat advisory is in place for today, with high temperatures likely in the upper 90s to 100 degrees, and the heat index—which factors in humidity—potentially reaching 110 degrees. Please take extra caution with mostly sunny skies, and very light southerly winds. We can't entirely rule out a few stray showers and thunderstorms along the sea breeze, but precipitation is unlikely.
Friday, Saturday, and Sunday
The weekend will see more of the same, with highs likely to reach 100 degrees for inland areas, sunny skies, and warm nights with lows only falling to around 80 degrees. This is mid-August for you.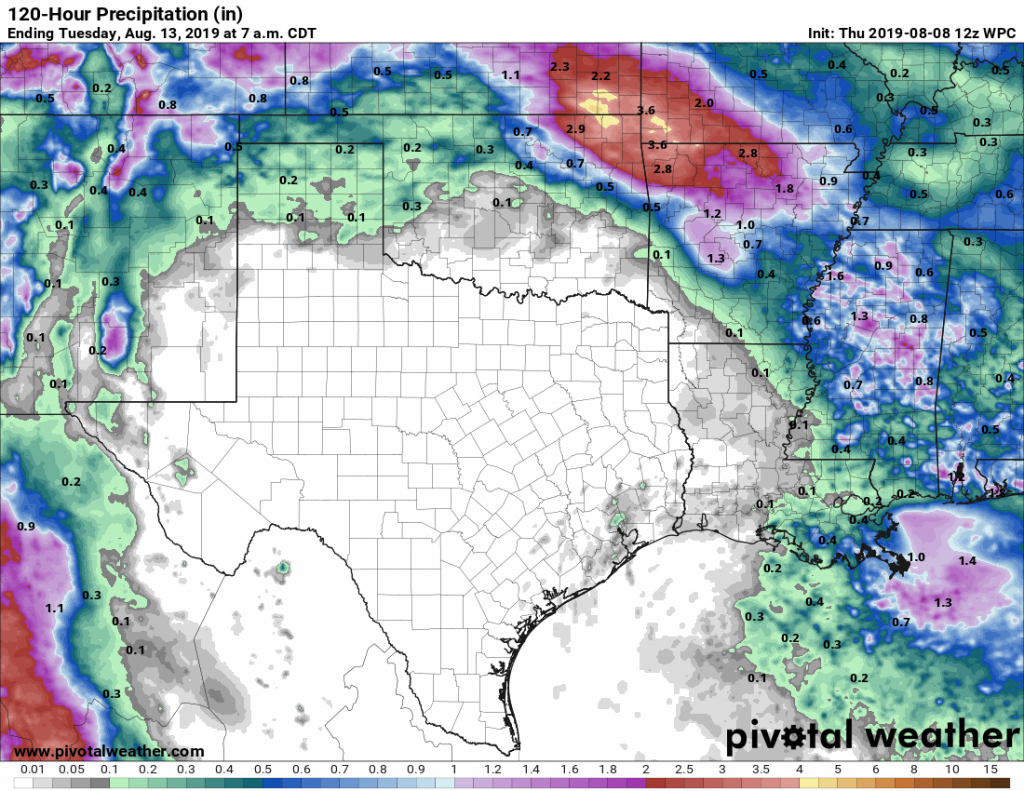 Next week
The heat will likely continue for the first couple of days next week before the high pressure dominating the region's weather pulls back to the west. This may allow for a more northeasterly flow, some slightly less hot air, and perhaps some slight to moderate rain chances.
Energy saving tips from Reliant
As temperatures push up toward the century mark, we all will be tempted to crank up our air conditioners. Reliant is here to help and remind readers about the benefits of saving energy, for both your electric bill and the state's power grid.
Check out these energy efficiency tips and tools that could help you save energy and lower your electricity bill. Most of these tips are simple enough for anyone to do, like increasing the temperature on your thermostat a few degrees and avoiding heat-generating activities like using the oven or dryer in the afternoon hours.
If you're a Reliant customer, you can track your electricity usage alongside daily temperatures with the Reliant app for iPhone or Android (you can also find Space City Weather linked there). Plus, you can set personalized alerts for electricity usage, bill estimates and more.
Reliant also has a cool program that rewards customers for making small changes to conserve energy during periods of high electricity demand. Customers can earn bill credits through the Degrees of Difference program when they cut down on energy usage during reduction requests, which helps reduce the load on the Texas electricity grid. Click here to learn more and sign up.
Remember you have a few more days to enter to win a new AC from Reliant by clicking here or share the link with someone in need. The deadline is August 13.