The combination of increasing atmospheric moisture levels and rising air will create healthy conditions for rainfall today, and the potential for a bit of heavy rainfall later Wednesday evening and during the overnight hours. After this, a front will push through to return sunny conditions for awhile, but alas not through the entire weekend.
Wednesday
Light rain has begun moving into the Houston area from west to east, and a pattern of intermittent mostly light rain should hold for the daytime hours. Due to persistent cloud cover, high temperatures today will likely remain in the upper 50s. The potential for heavier rainfall will increase after sunset tonight, through about 3 or 4am CT on Thursday. Most of the region will likely see about 1 to 1.5 inches of rain, cumulatively, but there could be some areas with 2 inches or more of rainfall. We're not expecting any real problems from this, just a soggy day and night. Lows Wednesday night won't fall more than a degree or two most likely due to thick, insulating clouds.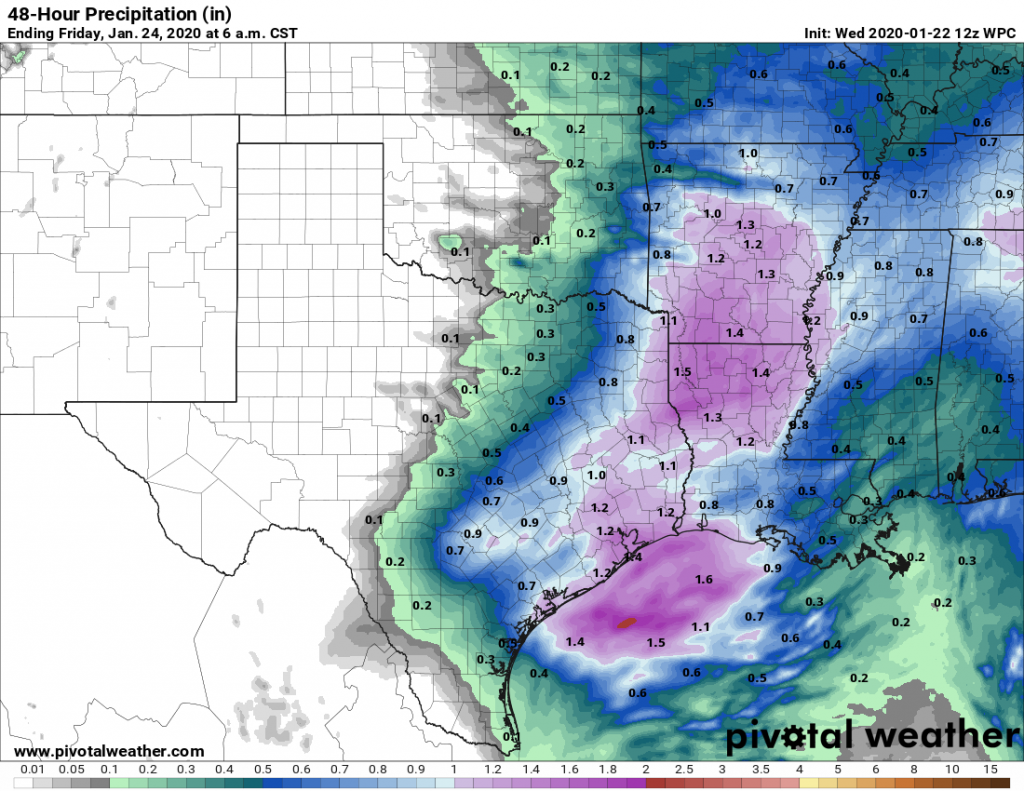 Thursday
As the rains move out, sunshine will move in on Thursday morning, followed by a front reaching the area by around noon. The afternoon should be nice and sunny, with highs in the upper 60s. Low temperatures on Thursday night should fall into the 40s, under clear skies, for most of the region except for the immediate coast.

Friday
Just a lovely day, with highs in the mid 60s and lots of sunshine. Lows Friday night will be similar to those of Thursday night.
Saturday and Sunday
Unfortunately the weekend forecast has shifted a bit, with better rain chances now anticipated as a disturbance in the upper atmosphere brings some decent rain chances to the area on Saturday evening and into Sunday morning. Saturday should start out with a decent amount of sunshine, with highs working their way into the mid-60s. However, clouds will probably start to build in the late morning or afternoon, with the potential for light- to moderate- rainfall during the overnight hours. Right now inland accumulations don't look impressive, with perhaps a few tenths of an inch of rain, whereas the coast may pick up 0.5 inch or more. This is nothing to be concerned about, but something to think about if you have outdoor plans Saturday evening or Sunday morning. Highs on Sunday should get into the 60s, under mostly cloudy skies.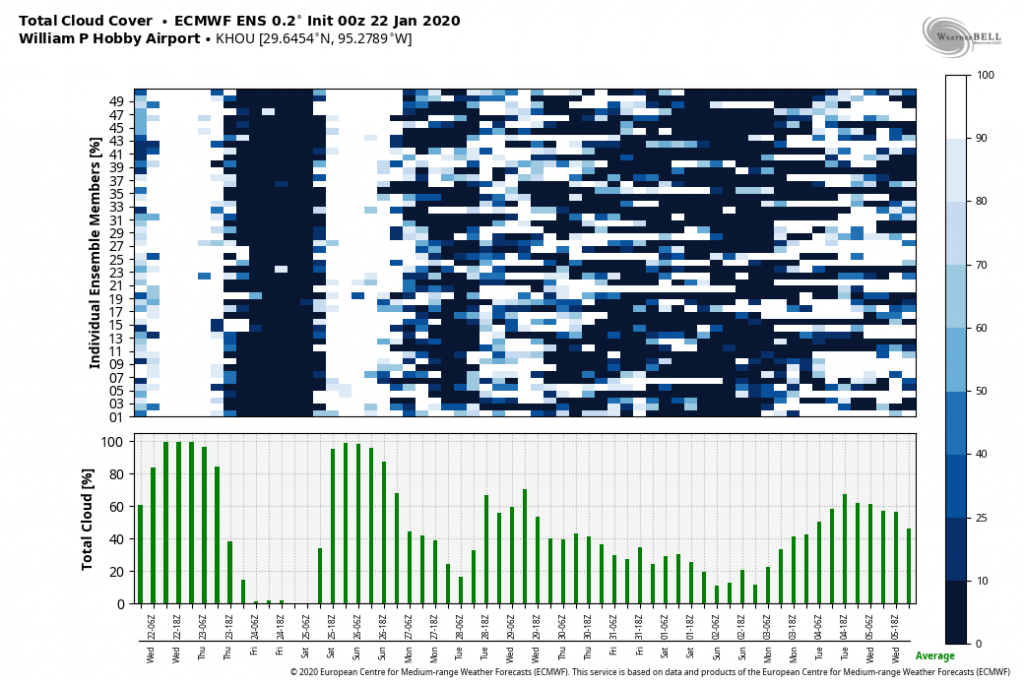 Monday and beyond
Conditions warm on Monday, with a return flow from the Gulf of Mexico and sunshine likely pushing highs up to around 70, and perhaps into the mid-70s by Tuesday. A bit more rain will be possible with a mid-week front, which probably will usher more seasonal temperatures and clearing skies into the region for the second half of next week, and potentially into next weekend.