As Matt suggested in Friday's post, Houston had a chance this week to see some fantastic spring time weather. And I'm here to tell you, it's happening.
Normally, during the latter part of April in Houston, we start to get a taste of summertime in Houston. It's not all that rare to experience high temperatures in the low 90s, and highs generally reach the low 80s. We feel the humidity, too, and nights are warmer, in the 60s or even 70s. Well, that's not what we're going to experience this week. Instead, we'll enjoy glorious, dry weather through Thursday. This is the kind of weather you'd love to bottle up and save for August, but we know that's not going to happen. So now is the time to enjoy it.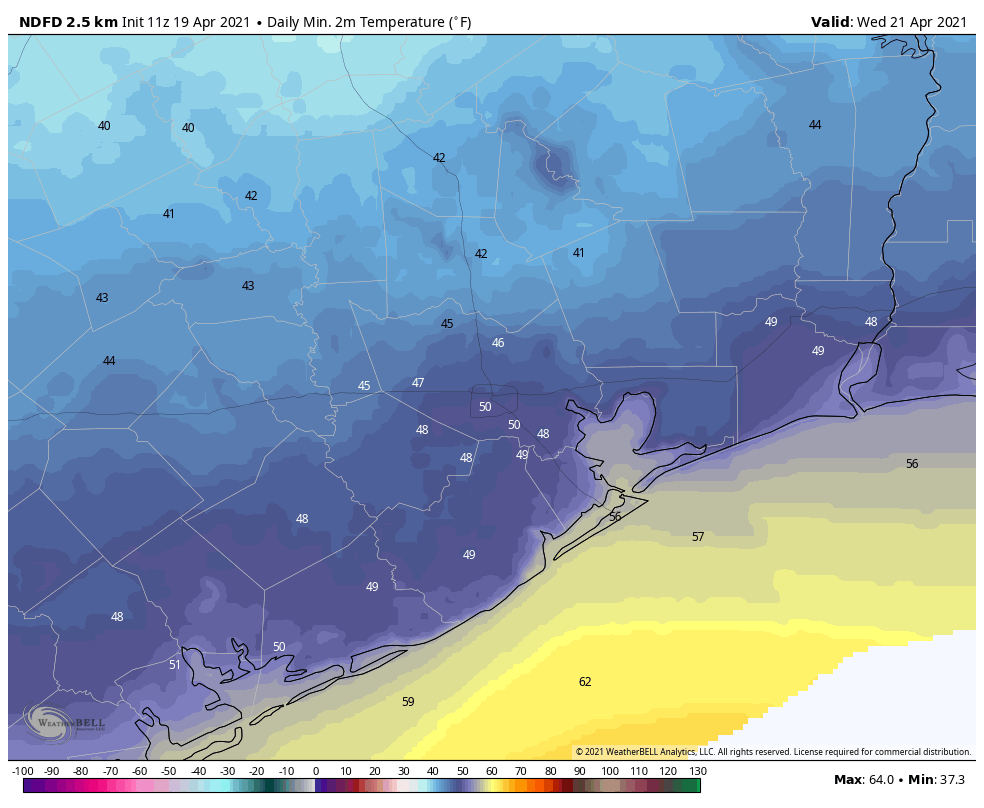 Monday
Northeast winds this morning will turn more easterly, and this will allow for warmer conditions today, with highs in the mid-70s. We expect clouds to thin out, and leave us with mostly sunny skies. Monday night should be a few degrees warmer than Sunday night, with lows falling into the mid-50s in Houston.
Tuesday
With sunny skies and westerly winds, high temperatures will reach the upper 70s to about 80 degrees on Tuesday. But with dewpoints comfortably in the 50s, the air will still feel quite dry. The evening will remain warm before a reinforcing cool front arrives during the overnight hours, likely reaching central Houston before midnight, and pushing off the coast before sunrise on Wednesday. The atmosphere will be fairly dry, so I don't expect any rain with the front.
Wednesday and Thursday
Chilly! Lows on Wednesday will start out in the upper 40s for some areas, and in the upper 50s near the coast. Under sunny skies, expect highs to reach the low 70s, with another cool night. Thursday will see a few clouds mix in, with temperatures again in the low 70s for most areas.
Friday
By Friday, the onshore flow will be back, and the next front should be approaching Houston. Skies will be mostly cloudy, with highs in the mid-70s. Most areas should see rain during the daytime and evening hours, and I'm hopeful that we'll see accumulations of around 1 inch for much of Houston. We'll see. Anyway, rain chances will begin to end Friday night and should wrap up by mid-morning on Saturday.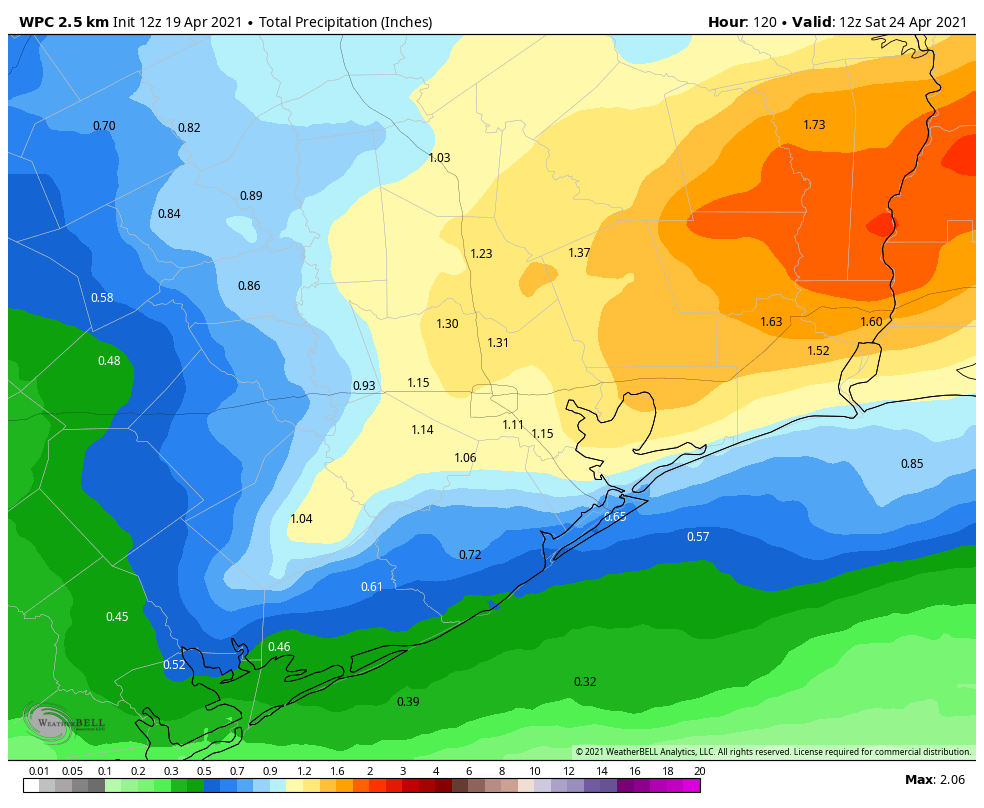 Saturday and Sunday
The weekend forecast looks fine. The only caveat is the timing of the front, if it comes in later it could upset our forecast for Saturday. But for now, we expect partly sunny skies and high temperatures in the low 80s on Saturday, and mostly sunny skies on Sunday with a high of around 80 degrees. Lows should be around 60 degrees in Houston, cooler inland and warmer at the coast.