Good morning. We've seen a healthy line of thunderstorms move through coastal areas this morning, including a pretty good soaking for the city of Galveston. As I write this the rain-cooled temperature is 77 degrees on the island. According to the National Weather Service, this is the first time the temperature there has dropped below 83 degrees, since July 1. I'm hopeful that other parts of the metro Houston area will see some welcome showers today and on Friday before heat and high pressure return this weekend.
Thursday
Skies will be partly sunny today as atmospheric moisture levels increase, and high pressure remains just far enough to our northwest to allow clouds to form. Showers and thunderstorms will become increasingly likely this afternoon, with storms moving from northeast to southwest. Local temperatures will depend a lot on the extent of this cloud cover later today, and whether you see showers this afternoon and evening. Overall, I expect areas south of 1-10 to stay in the low- to mid-90s, with inland areas likely seeing the upper 90s, and some locations such as College Station probably pushing to 100 degrees.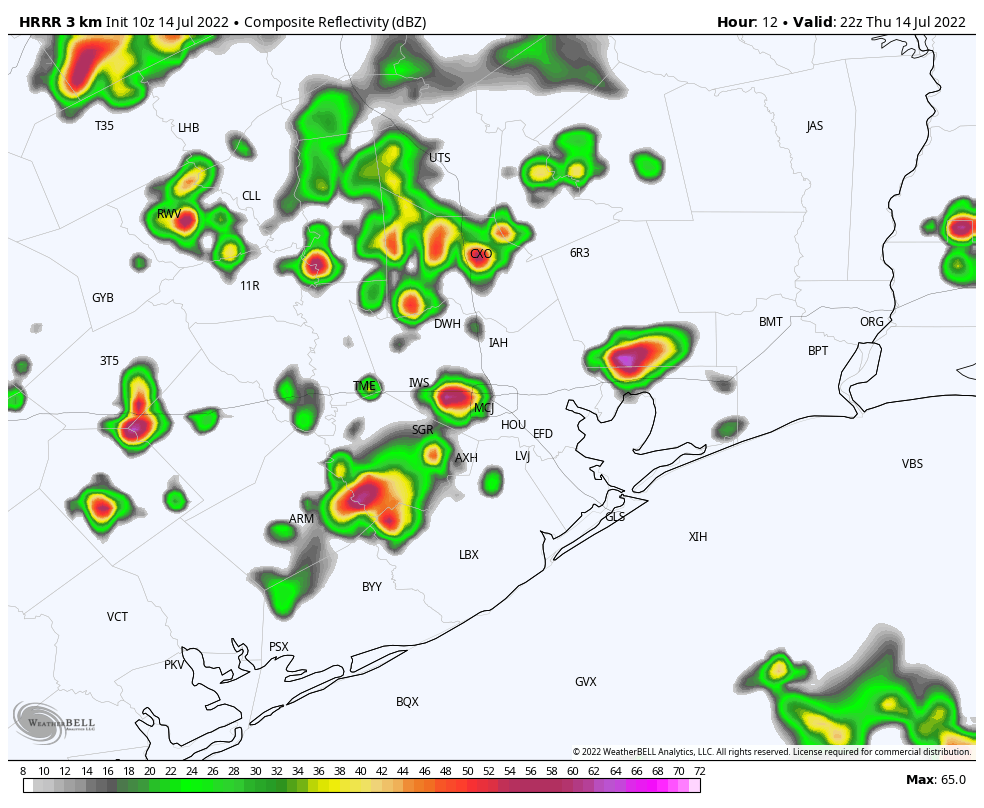 Rain chances are about 40 percent, and these showers will be hit or miss, with briefly intense rains possible and straight-line winds within thunderstorms. Storm chances will slacken overnight. Winds will be light, mostly out of the southeast.
Friday
I expect Friday to be similar to Thursday, albeit with probably the better chance of rain closer to the coast. This day probably is our region's best chance to see a high temperature of 95 degrees or lower since July 1, and also probably our best chance of doing so for at least the next week or 10 days.
Saturday and Sunday
The weekend should see a return to high temperatures in the upper 90s for much of the region, with far inland areas possibly hitting 100 degrees. These days will be mostly sunny, although we probably will have about a 20 percent chance of an afternoon shower.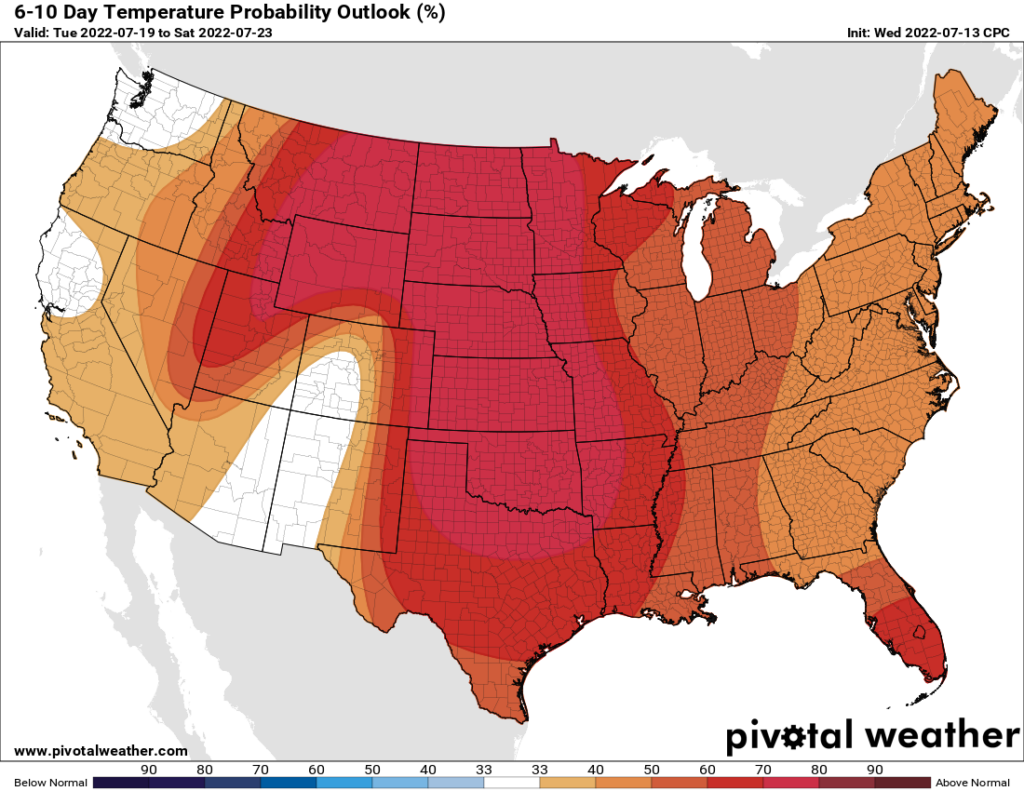 Next week
Unfortunately it appears as though high pressure will continue to build back over the area next week, pushing area-wide highs toward 100 degrees again, and rain chances below 20 percent each day. If you're wondering when this pattern will break, I'm not sure I have a great answer. Instead, I have a depressing one—we still have our warmest month to come, August, when these ridges are often at their thickest. I hope you see some precipitation today.