Good morning. The story of the summer so far remains one of heat, and while we're going to take a step back in temperatures for a few days, the reprieve may be relatively brief. In case you're wondering, Houston now has an average temperature of 88.5 degrees for the month of July, which would break the existing record of 87.5 degrees (set in 1980) by a full degree. June, already, was the city's warmest month on record. I'd like to say this summer sucks, but the opposite is actually true in regard to the pressure pattern driving this heat.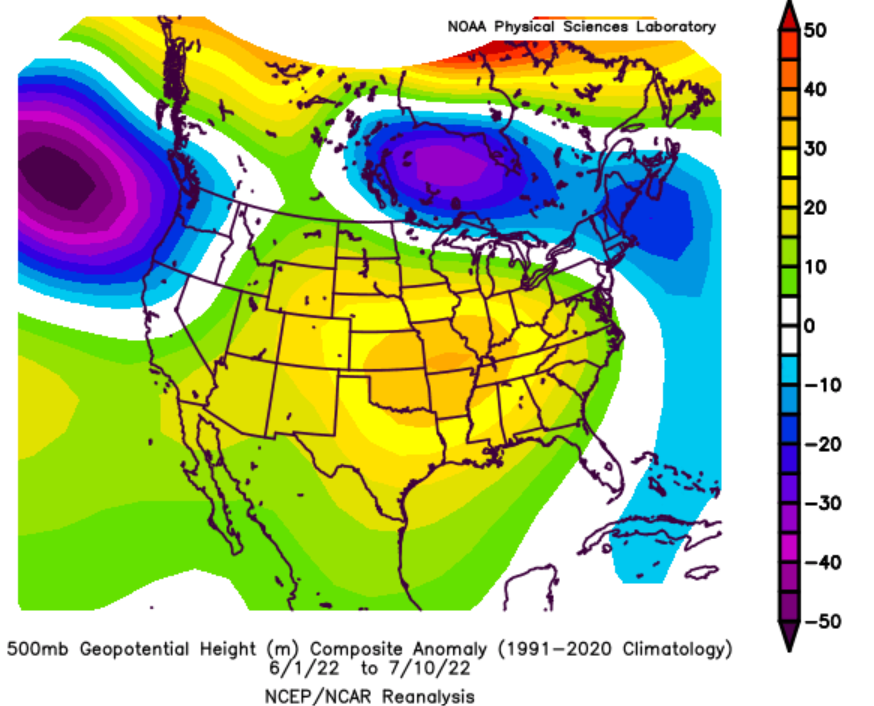 Persistent high pressure over the southern United States has been the predominant meteorological cause of this summer's heat. This has generally created conditions for sinking air, which has led to clear skies and sunny days. This provides ideal conditions for daytime heating, and outside of one week in late June and early July, we just haven't had much of a break from this pattern. Unfortunately, we expect the high pressure pattern to mostly persist at least for the next couple of weeks.
Wednesday
Happy 713 day! It's July 13, the day we celebrate Houston's OG area code and our city's unique identity. Hopefully, Mother Nature will get into the festivities and keep highs just below 100 degrees for at least part of the city. Highs will range from the low 90s along the coast to the low 100s for areas well inland, as the region experiences yet another brutally hot day. Like on recent afternoons, we should see some scattered showers and thunderstorms pop up north of Houston, and then move steadily toward the southwest. Some areas west of downtown got lucky yesterday, and I wish you good fortune today. Watching the radar of late has been a mix of hope and dread—hope for rainfall, and dread of the inevitable miss.
Thursday
This still looks like the day with the best chance for more clouds, widespread rain, and somewhat cooler temperatures. This is because the high pressure system retreats a bit further to the west, opening the door to rain chances of perhaps 30 to 50 percent, and keeping highs in the mid-90s for much of the area.
Friday
Another day with highs possibly only in the mid-90s, although rain chances look to be lower than Thursday.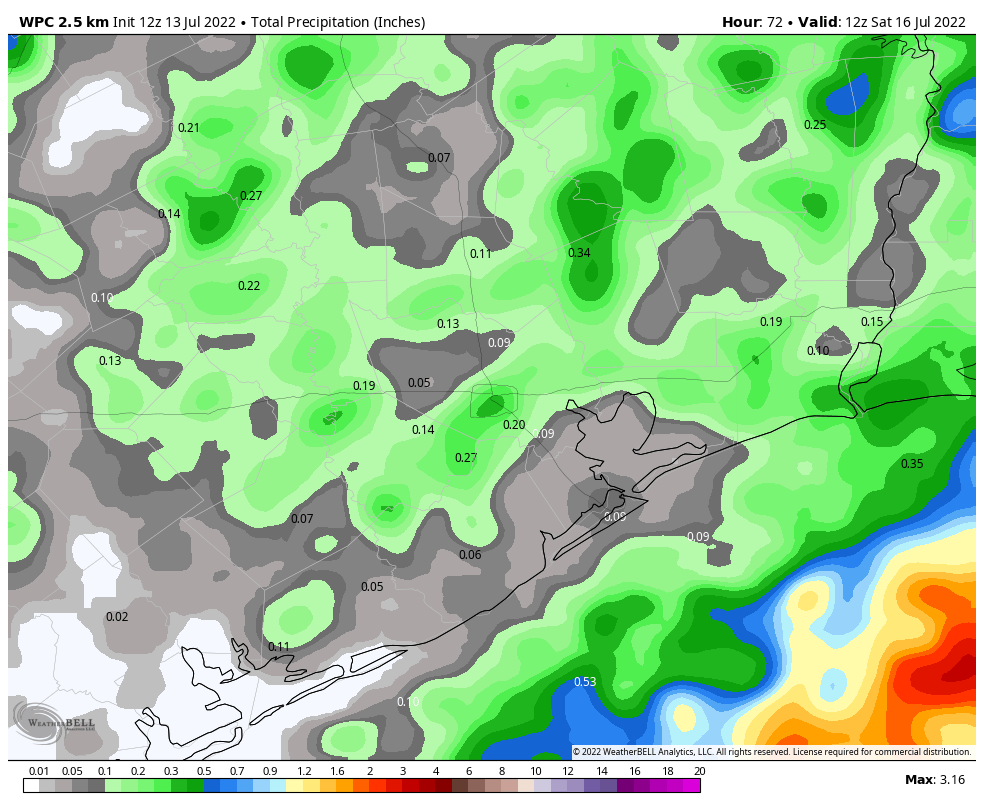 Saturday and Sunday
Alas, high pressure will start to build back over the region by late this week, and both weekend days look very hot, in the upper 90s to 100 degrees with mostly sunny skies. Rain chances, again, look to be quite low, perhaps 10 to 20 percent.
Next week
The outlook for next week still looks a little muddled. Generally I'd expect highs in the upper-90s, but I think there's a chance we're a bit cooler than that, with some slightly better rain chances. Put another way, it's going to be hot, but I don't think it's going to be quite as brutal as it has been as we've seen so far this month.