Good morning! Houston just experienced—in my opinion at least—the nicest weekend of 2021 so far. After all of that sunshine and cool, dry air we'll see a warming trend and likely reach the low 80s this week before our next front works through the area next weekend. Rain chances will be low until then as well. Looking a bit further ahead, next week does look somewhat cooler.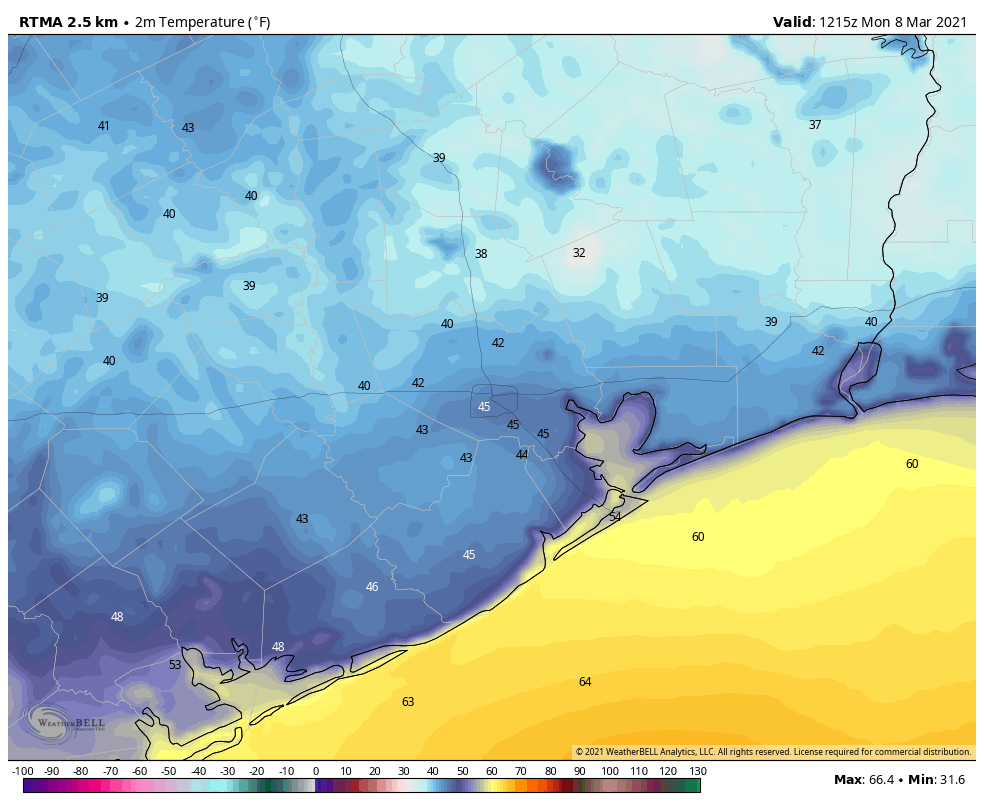 Monday
Today will be another pleasant spring day, with highs in the low 70s and mostly sunny skies. Winds will begin to be noticeable out of the southeast, at 10 mph or so, and that will start to set the stage for warmer and more humid conditions later in the week. Low temperatures Monday night should be about 10 degrees warmer than Sunday night, but this should still be the coldest night until at least next Sunday.
Tuesday and Wednesday
The story for these two days will be that of building clouds and increasingly brisk southerly winds. We'll still see some sunshine, as highs get into the mid-70s on Tuesday, but by Wednesday skies should be full-on cloudy. Winds will gust in the 20s on Tuesday, and perhaps in the mid-20s on Wednesday as the southerly flow amps up. Lows will not drop below the mid-60s.
Thursday and Friday
The end of the work week will bring warmer temperatures still, with highs in the low to possibly mid-80s and mostly cloudy skies. This will probably be the warmest and most humid weather we've seen so far in 2021. We can't entirely rule out some light precipitation, but chances are quite low both days.
Saturday, Sunday, and next week
Our weather for this weekend remains something of a question mark as we're just not sure about the timing of the region's next cold front. Some models bring the front through on Saturday, and some on Sunday, so for now I'd split the difference and bet on a Saturday night passage. But being honest, our temperatures, rain chances, and humidity for the coming weekend are all going to depend on the front so overall confidence is fairly low. For now, let's say cloudy, decent rain chances, and highs around 80 degrees on Saturday; and a bit cooler and sunny on Sunday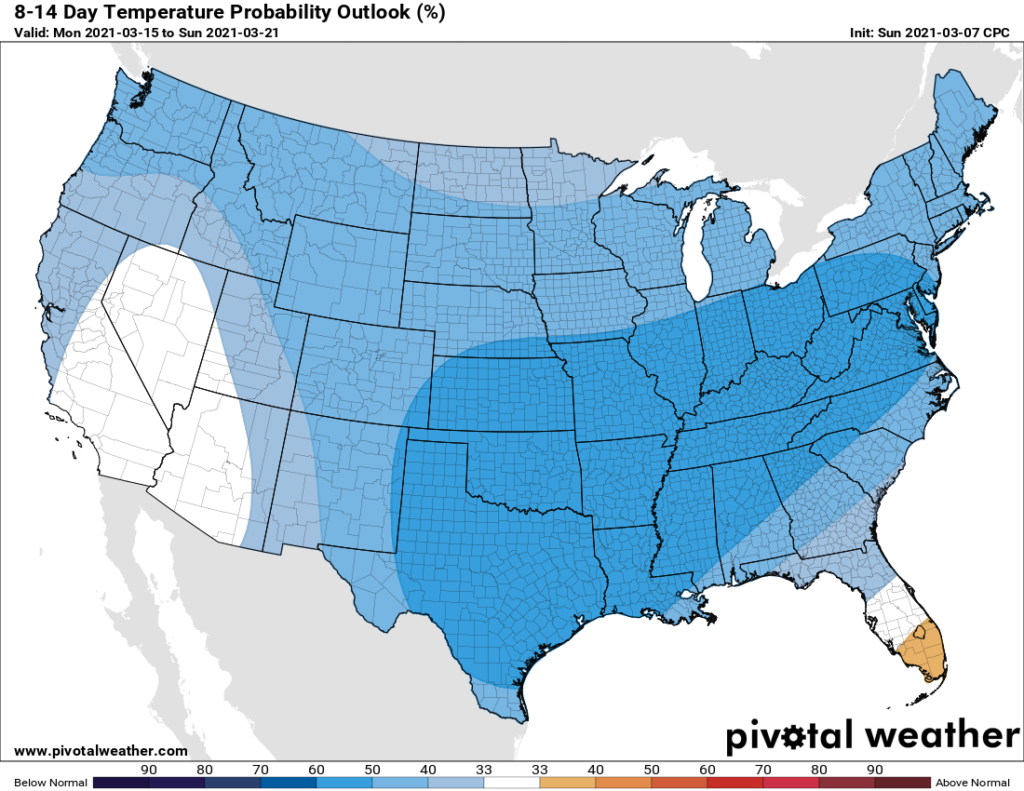 The models generally show cooler weather for next week, with highs perhaps dropping back to the 60s, and lows in the 40s and 50s. We're not looking at anything like a freeze, I'm pretty sure, but that's not unheard of in Houston, in March.