If it seems like it's been a slower-than-usual slide into fall this year, that's because it has been.
Houston finally recorded its first overnight temperature in the 40s of the season on Wednesday morning, if only barely, at 49 degrees. According to data compiled by Brian Brettschneider this ties as the second-latest date (1902) in the fall season that Houston has recorded a temperature in the 40s.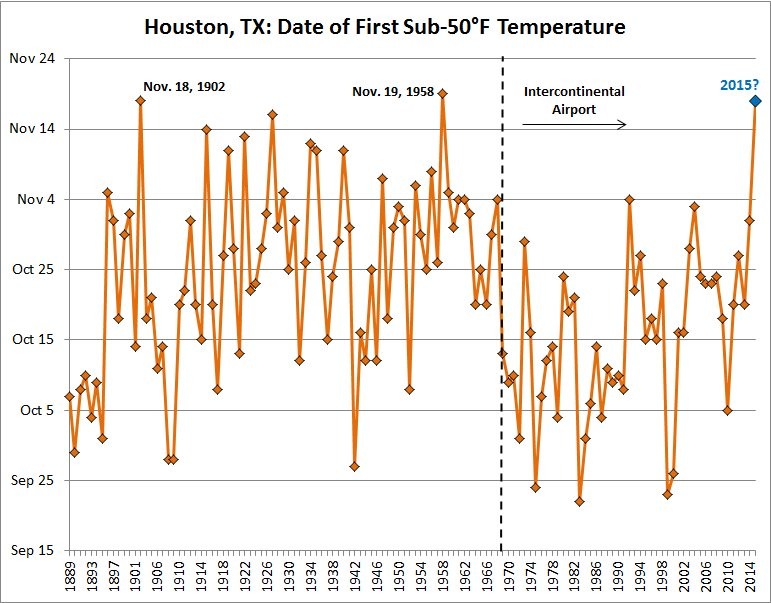 This year's late date is also notable because, since the move of the city's official weather station from Hobby Airport to Bush Intercontinental Airport, this year's first sub-50 degree days has come nearly three weeks later than any other year.
Also worth noting: we're probably going to go from sub-50 to sub-40 degree day in less than a week. Sunday (probably) and Monday (almost certainly) will be in the 30s for Bush IAH and most of Houston.