Good morning. Our absolutely splendid weather continues. The only concern today is some dense fog to the southwest of Houston. Some parts of Wharton, Matagorda, and southern Fort Bend Counties are reporting visibilities of less than a quarter of a mile. This fog should clear by or before 9am.
Wednesday
A weak front is pushing through Houston, which will keep our great weather going. Light, northerly winds today will ensure a sunny day, with a high temperature of around 70 degrees. Wednesday night will be partly cloudy, with low temperatures generally in the low 50s. Can you complain about this? I dare you.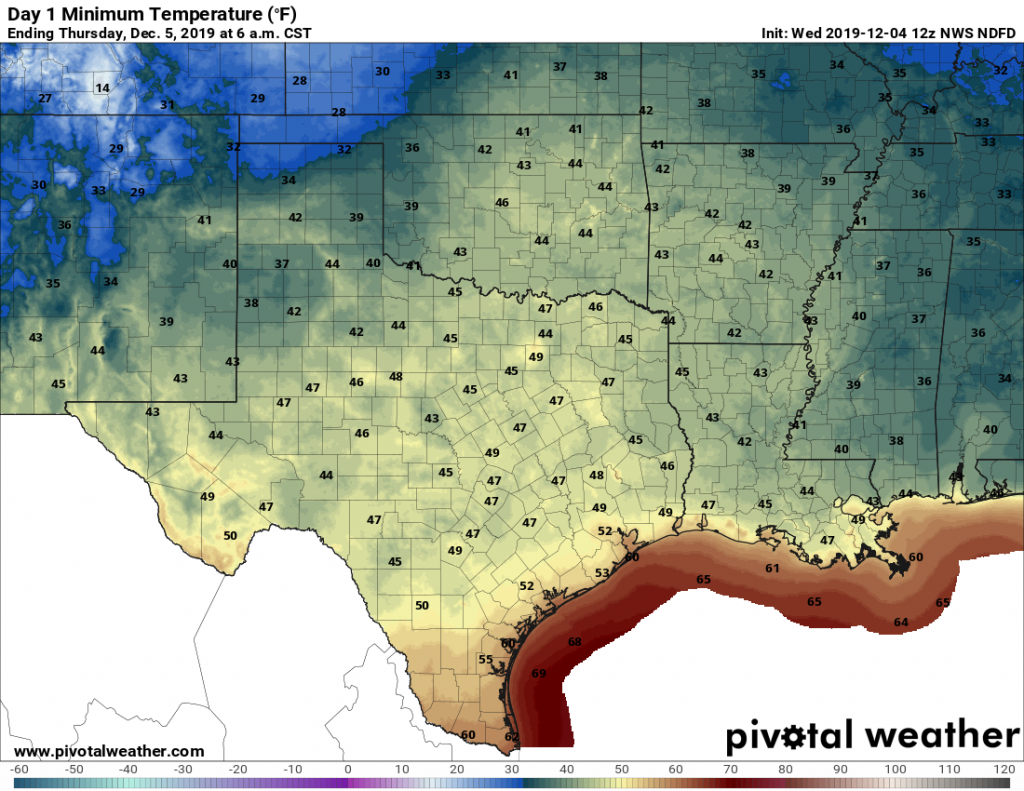 Thursday
Expect a mix of sunshine and clouds as the onshore flow briefly returns. Highs will likely push into the mid-70s, with somewhat more humid air—but this is still going to be a really nice day for the region. Lows will probably only fall to around 60 degrees ahead of a cold front Friday morning.

Friday
Between midnight and sunrise on Friday we may see some spotty, very light showers between downtown and the coast, but these will be nothing to write home about. Drier air should begin to move into the region between sunrise and noon, making for another mostly sunny afternoon with highs in the 70s. Lows Friday night should drop to around 50 degrees for much of the region.
Saturday and Sunday
What do we expect for the weekend? At this point both Saturday and Sunday look to be mostly sunny days. If the highs in the 60s on Saturday aren't warm enough, then Sunday in the 70s should do the trick as the onshore flow returns and begins to warm us up a bit. In any case, our string of some great weather on the weekends should continue. After September, this really has been an amazing fall.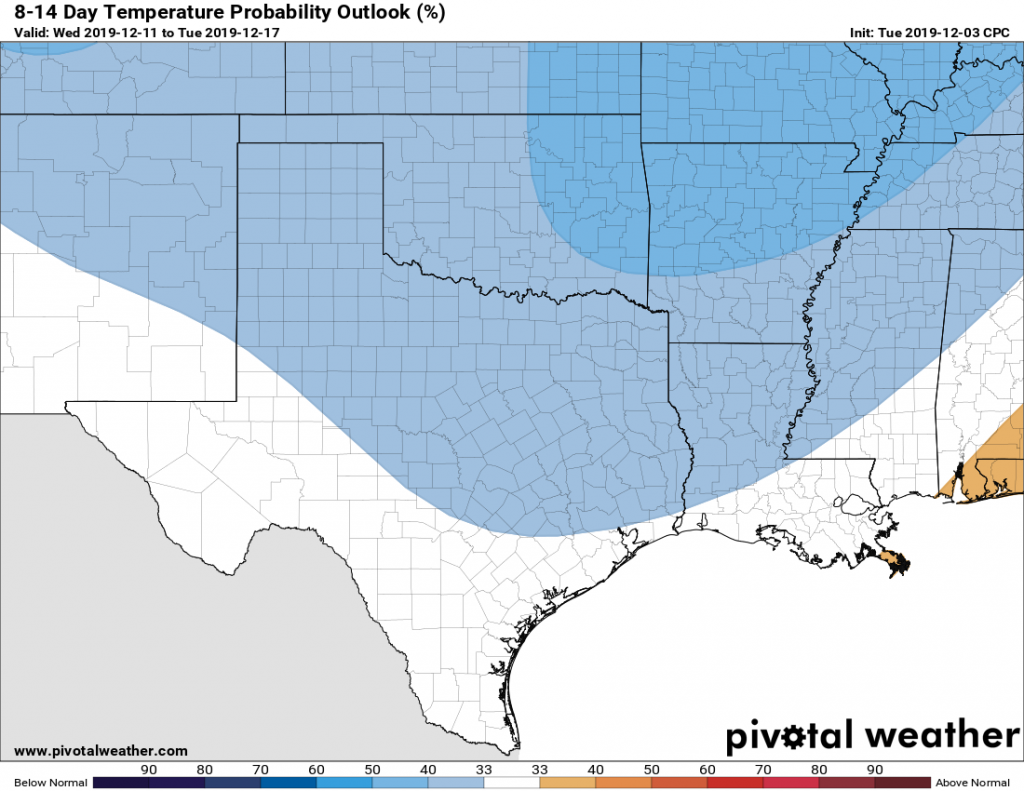 Next week
We still anticipate a warm-up on Monday, before a stronger front arrives—probably?—during the overnight hours into Tuesday morning. This should leave most of the remainder of next week with highs in the 60s and lows in the 40s and 50s. Some rain is possible Monday night along with the front, but ii probably will be, at most, a few tenths of an inch.
Enjoy this amazing weather, folks.