Just a quick update today as the forecast has not changed much for the greater Houston area—and also, life sometimes finds a way of intruding on one's work!
Today
A weak front moved into the region this morning, and it's going to make for a gray, fairly cool day with highs likely only reaching the upper 60s. Skies may become partly sunny later this afternoon, and lows tonight should fall into the 50s for most of the region, except for along the coast. Enjoy the "winter" weather while it lasts.
Friday and Saturday
The onshore flow resumes by Friday morning, washing out the short-lived front and setting Houston up for a warm holiday weekend. The returning moisture will bring at least scattered showers and perhaps a few thunderstorms into the forecast for Friday and Saturday, and I expect high temperatures in the low- to mid-70s both days with partly cloudy to cloudy skies.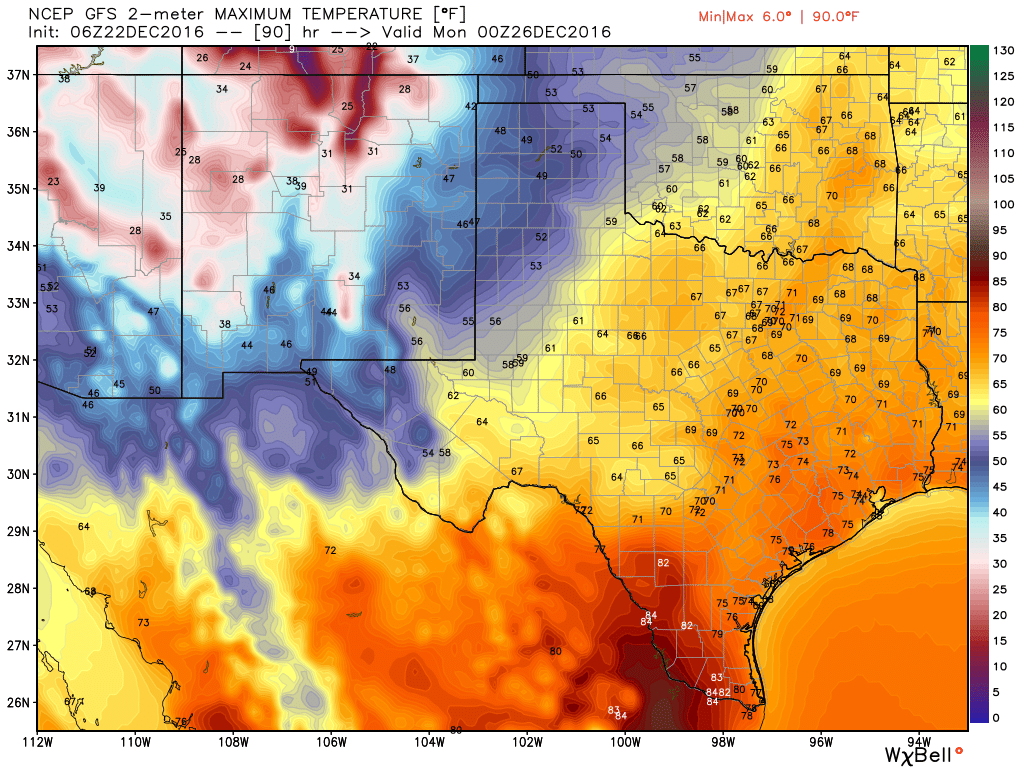 Christmas Day
It's going to be warm and humid. Christmas morning lows are likely to fall only into the upper 60s for most of Houston, and high temperatures during the day will climb into the mid- to upper 70s, with some 80-degree temperatures possible where skies clear out during the afternoon hours. Some scattered showers and thunderstorms are possible as well. The only upside I can find is that you'll be perfectly comfortable rocking that Space City Weather t-shirt, which should have already arrived if you ordered it, or will soon.
Next week
A weak front with some slightly cooler air will arrive by Christmas night or Monday morning, which should knock daily highs next week down to about 70 degrees, and overnight lows to around 60. It's not going to be cold, and cloudy days will keep a chance of rain in the forecast. But it won't be quite so anomalously warm, either, and it still looks like a fairly strong front will arrive a day or two before the New Year begins.
Posted at 9:45am CT by Eric on Thursday