Good morning. The radar is quiet across the region, and likely will remain so this morning. However, the overall pattern remains favorable for rainfall this week, likely culminating in widespread showers and heavy rainfall on Saturday and Sunday. For this reason, we have instituted a Stage 1 flood alert that will run through the weekend. This is the lowest alert on our flood scale, and means there is the potential for nuisance street flooding.
Wednesday
Skies should be partly sunny today, and this will allow temperatures to warm into the mid- or upper-80s later on. In terms of rain, we expect a cluster of storms to approach the region from the west this afternoon. The question is how long they hold together, and whether they migrate all the way to the coast where a capping inversion should be a bit stronger. Therefore areas west of Interstate 45 and north of I-10 have the best chance for rain this evening through about midnight, and there could be some briefly heavy showers dropping an inch or two of rain over parts of the area. Rain chances fall back late tonight.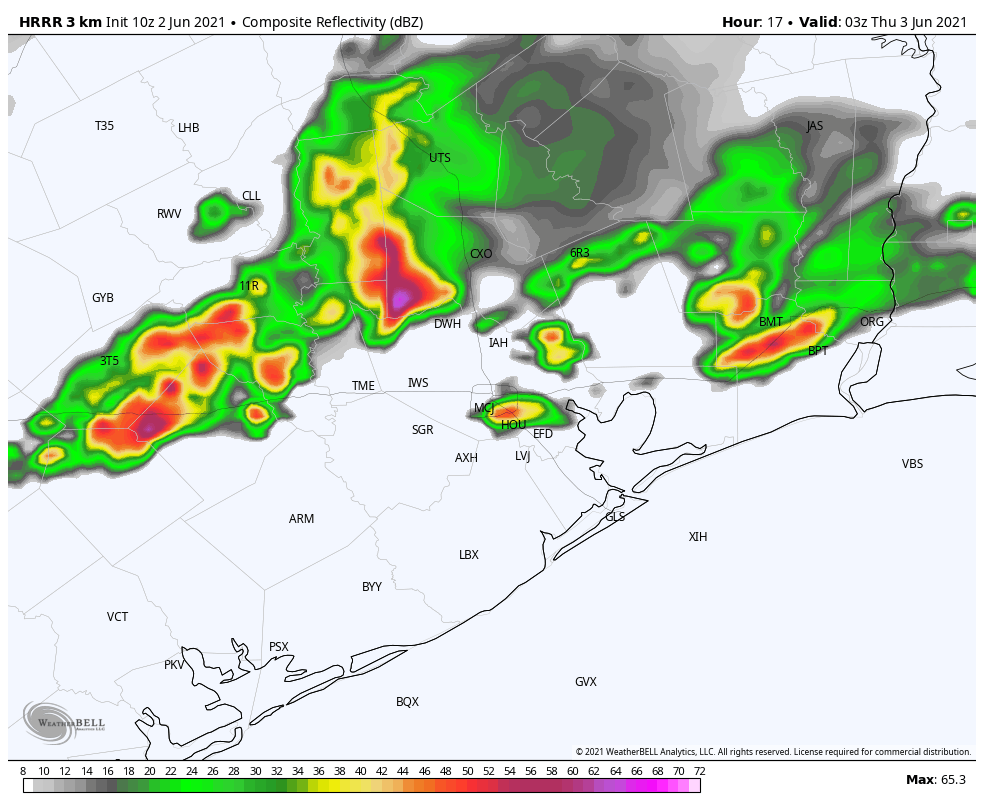 Thursday
This will be another day with the potential for showers and thunderstorms to develop, with briefly heavy rain across the metro area. About half of the area will probably see some rainfall. As skies will be mostly cloudy, temperatures should remain in the mid-80s on Thursday.
Friday, Saturday, and Sunday
As an upper-level low pressure system moves closer to our region this weekend, we'll see increasingly favorable conditions for widespread rainfall beginning Friday. As usual, the details are difficult to pin down, but these kinds of atmospheric conditions typically produce heavy rains that can quickly back up streets. If you're thinking about weekend plans, our best guess is that the period most likely to see showers and thunderstorms will run from mid-day Saturday through Sunday morning. But rain chances will be fairly high from Friday through Sunday, and most of the area will likely see accumulations of 3 to 6 inches. Otherwise, expect partly to mostly cloudy skies, with highs in the low 80s.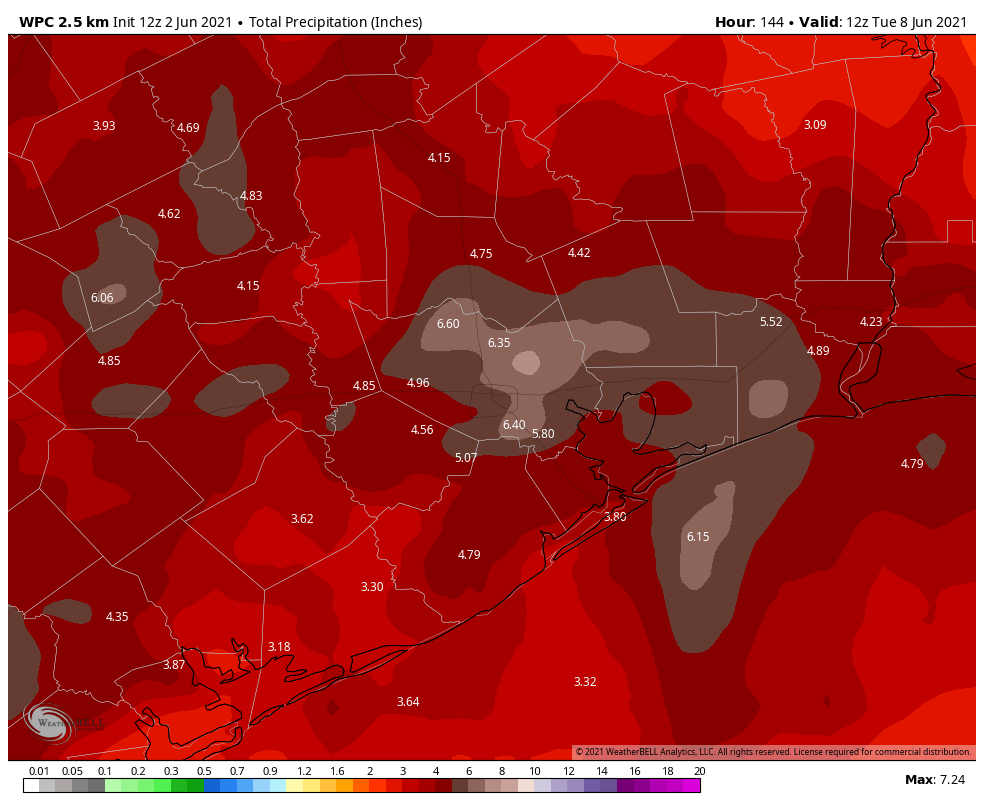 Next week
I'd love to tell you that by Monday we'll see plenty of sunshine, but the reality is that we'll probably see a continuation of healthy rain chances—in the 50 percent range—through the middle of next week. The overall pattern will then likely turn drier by the end of next week, with more sunshine and temperatures likely approaching the 90s. It is June, after all.