Strong showers and thunderstorms developed on Wednesday evening, quickly dropping 2 to 3 inches of rain over parts of northeast Houston, near Humble. Other areas of the city also saw briefly strong storms with incredibly loud thunder. We still anticipate this heavy rainfall becoming more widespread this weekend, and due to the potential for street flooding we remain under a Stage 1 flood alert for the entire area.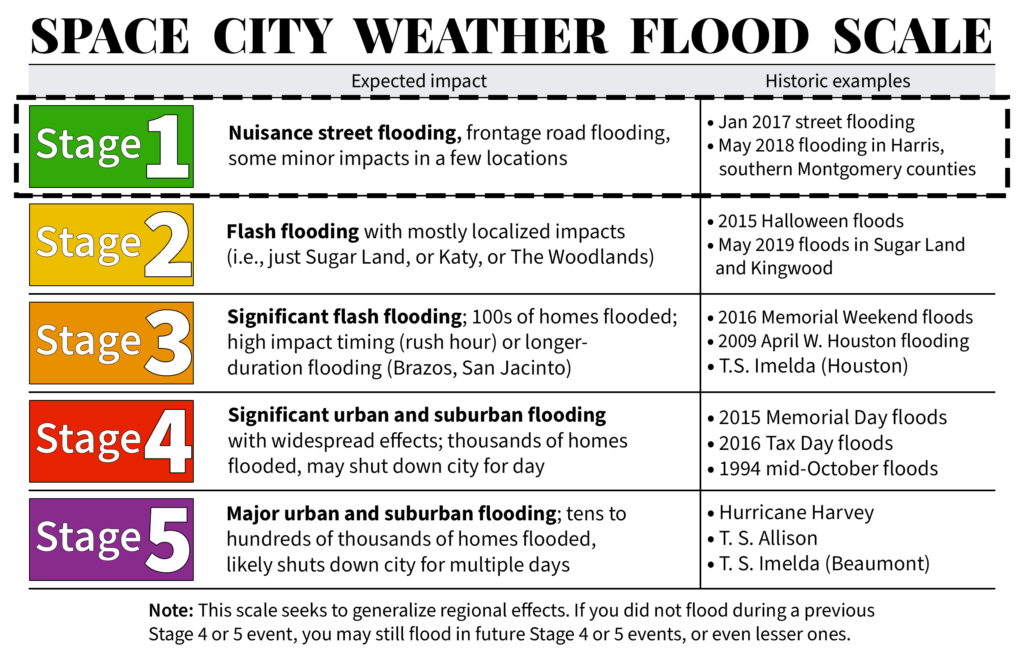 Thursday
Today will be similar to Wednesday in that the daytime should see a mix of sunshine and clouds, allowing high temperatures to get into the upper 80s. As the temperature rises, we'll see an increase in rain chances this afternoon. Rains will likely start somewhere near or just south of the Interstate 10 corridor, and then slowly lift north. I suspect a few areas will again see bullseyes of 2 to 3 inches of rain today, with most of the area seeing significantly less. Rain chances get lower after sunset.
Friday
At this point, it looks like conditions will favor more widespread rainfall on Friday, with 0.5 to 1.5 inches for much of the region, and higher isolated totals. Friday begins the period of biggest concern for us with these rains, and it will run through about Monday. As is typical with this kind of system, it can be difficult to predict exactly when and where the heaviest rains are going to fall even a few hours beforehand.
So what is this system? Essentially, a slow-moving upper-level low will move across the mountains of northern Mexico into southern Texas on Friday. Then it will meander across the state, with disturbances rotating counter-clockwise around its base. As it does so, the upper-level low and its associated disturbances will draw the Gulf of Mexico's ample moisture into the coast, and this will set up a wet pattern that we won't break out of for several days.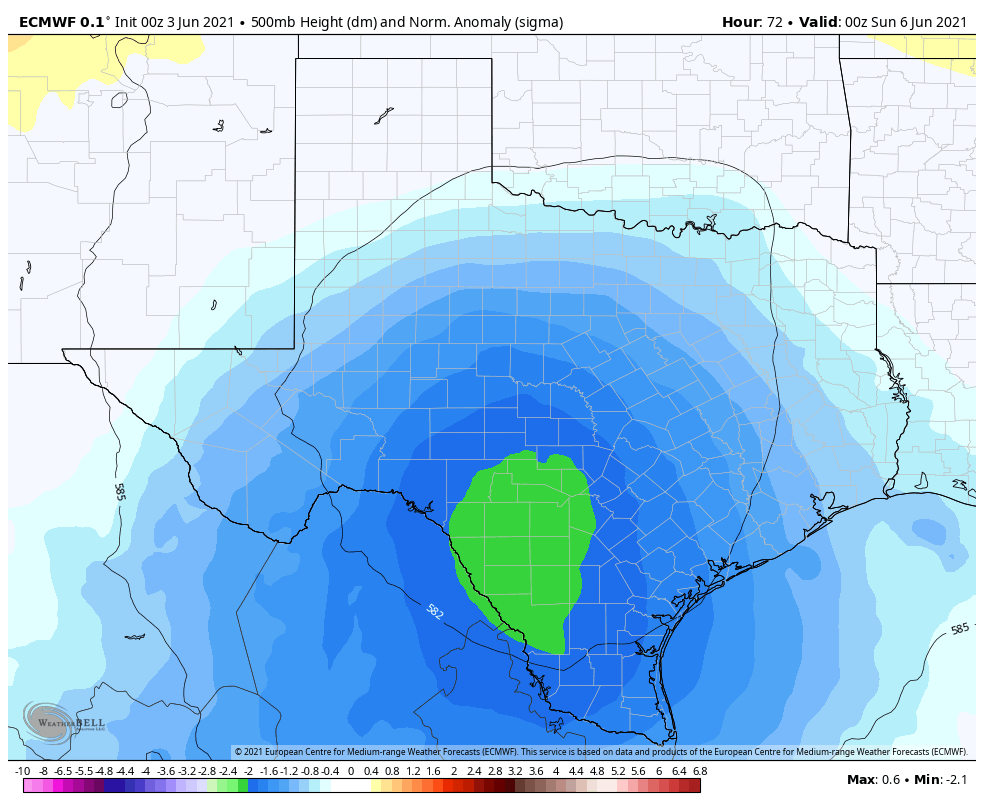 Saturday, Sunday, and Monday
This setup will generate periods of heavy rainfall along the Texas coast this weekend and into Monday. With access to the Gulf moisture, these storms will be capable of producing rainfall rates of 1 to 3 inches per hour, and this quickly backs up streets. It looks like the peak of activity will come from Saturday afternoon through Sunday morning, but again, confidence with predicting specificity this far out is low. Bottom line: prepare for heavy rain this weekend. We expect widespread accumulations of 4 to 6 inches, with higher localized accumulations. Matt and I will be watching all of this closely to keep you informed.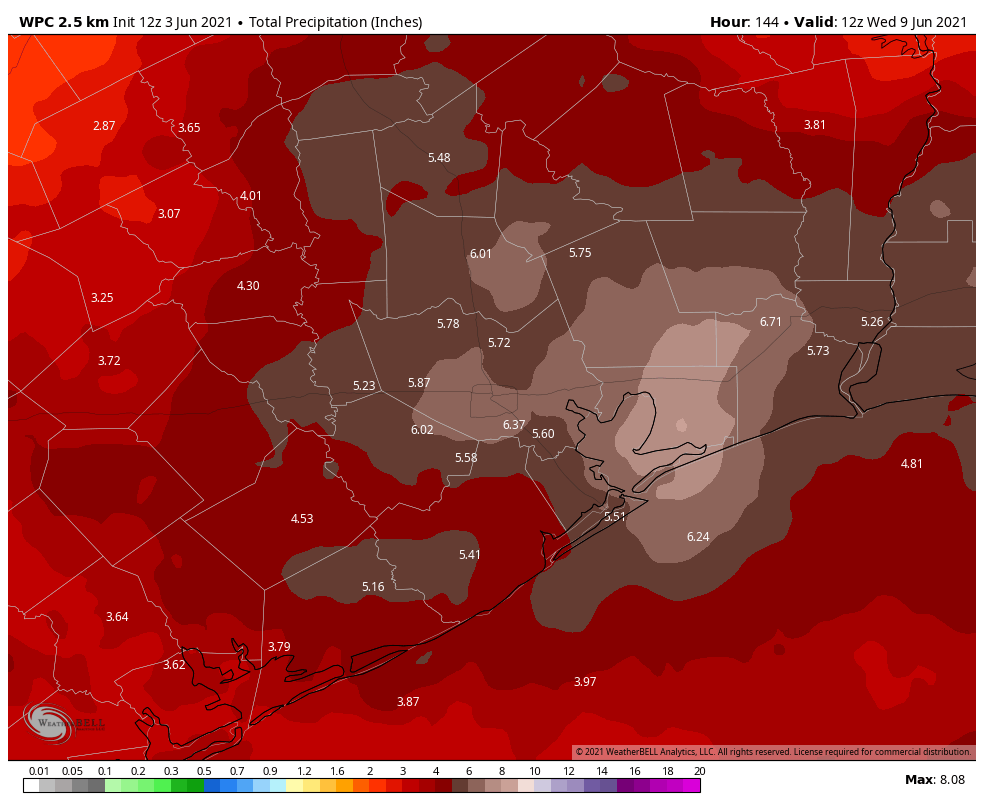 Next week
So when does this mess move on? Rain chances will start to slacken by Tuesday or Wednesday, and we think building high pressure will shut the spigot off by later in the week. Probably. Hopefully.