We've been mentioning the possibility of some elevated rain chances beginning on Monday of next week, and now the forecast is coming into slightly better focus.
A surface cold front will move off the northern Gulf coast into the Gulf of Mexico this weekend, and once there it may find favorable conditions for some kind of development. We think it probably will remain a low pressure system, but there is a chance it could become a tropical depression or even less likely, a tropical storm.
Given the steering flow at present in the Gulf of Mexico, and retreating high pressure over Texas, this low-pressure system will most likely track westward across the Gulf. This would bring increasing rain chances to the upper Texas coast, including Houston, beginning later on Monday and through Wednesday. I must stress that at this time these rains look nothing but beneficial for our parched region.
Accumulations are nearly impossible to forecast given the uncertainty at this point, but I'd guess most of the Houston region will receive 0.5 to 3 inches of rain, with a greater likelihood of rain near the coast. By Tuesday the increasing cloud cover should also drive daily temperatures back to around 90 degrees for a couple of days. Eventually this system should move west, clearing our area by later on Wednesday or Thursday.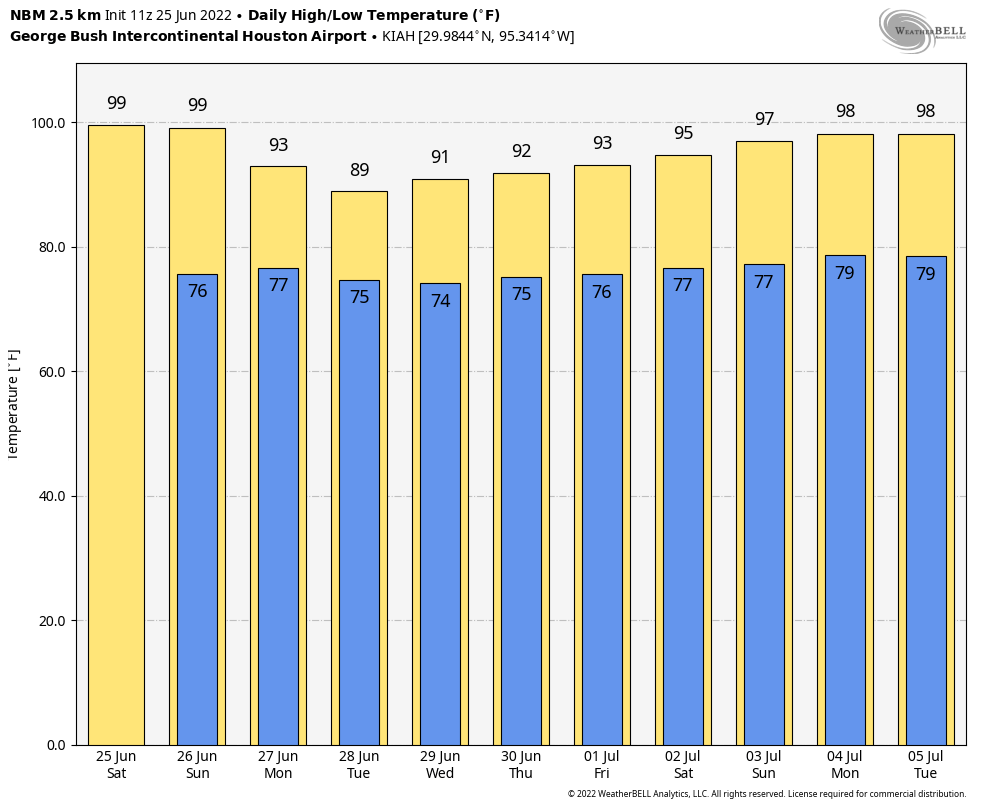 As ever, tropical systems are dynamic, so we'll be watching this closely. If the situation changes, we'll update you on Sunday. If not, look for our regular post on Monday morning.
App note
We're aware of an issue with the Space City Weather app in which it is not displaying the most current posts on some devices. Our developer has identified the bug and is working to push out an update soon. Please accept our apologies for the issue.