Happy New Year to you! So it rained a bit yesterday. Most areas received a quarter-inch to half-inch of rain, and just a few higher amounts to the north and along the coast.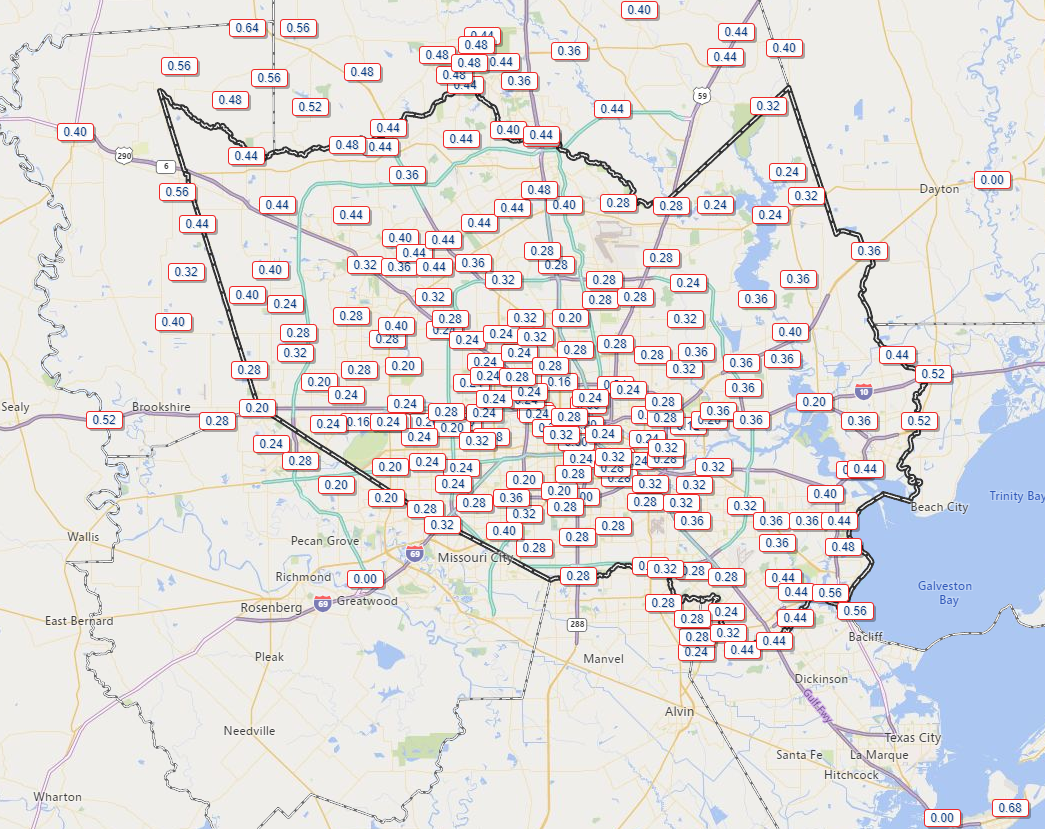 We could certainly use some rain, and while the totals were fairly low overall, the pace of mostly steady light to moderate rain and just some occasional embedded downpours was helpful. We will now return to pleasant weather for the weekend.
Today & tonight
First, some fog. Use caution this morning, as fog has developed in parts of the area, restricting visibility. Look for any fog to lift by late morning, leaving us with partly to mostly sunny conditions. We should top off in the mid-60s or a touch warmer today. It will be a chilly night tonight with mainly clear conditions. We should drop into the low- to mid-40s in the city and around 40° in outlying areas.
Weekend
Saturday should be gorgeous. Expect sunshine and mid-60s once more. We will cool back into the 40s or low-50s Saturday night under continued clear skies. Sunday looks mainly sunny again. It will be warmer, with highs approaching or exceeding 70° in most spots. Winds should be light Sunday, but if you'll be out on the bay Friday night or Saturday morning, it will be breezy with offshore wind gusts approaching 25 mph or so.
Monday
Onshore flow will be with us Monday, helping temperatures to warm from the 50s into the 70s in most places. We will see a few more clouds on Monday as well, so call it partly sunny.
Tuesday and beyond
Our next cold front is penciled in for Tuesday morning. As of right now, the front does not appear to have too much going for it as it passes through Southeast Texas, so while a brief passing shower will be possible, I think most places will stay dry.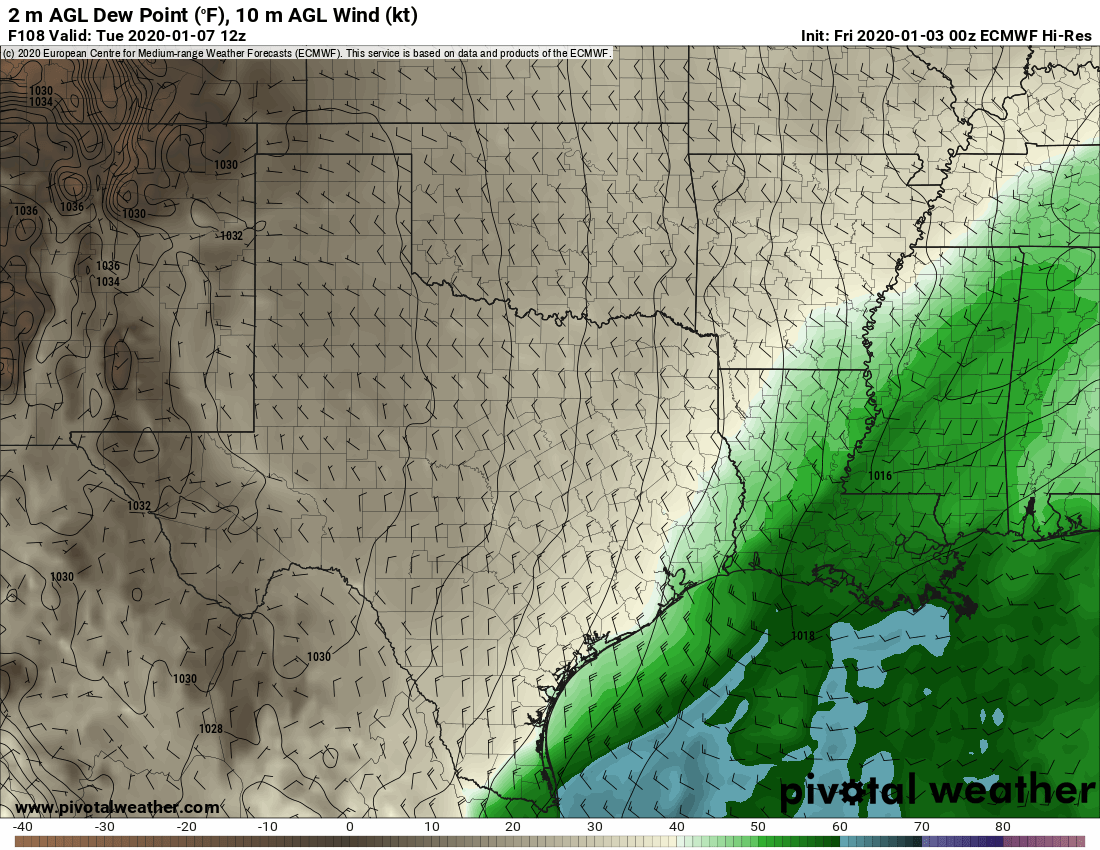 Behind the front, it will turn breezy and cooler. Expect morning lows Tuesday around 50° or so, depending on the exact timing of the front. We will clear out quickly behind it, and warm into the low-60s. Temperatures will stay chilly behind the front for Wednesday, with morning lows in the 40s, if not some 30s in spots. We should warm back up through the 60s, perhaps into the 70s again toward next weekend, as onshore flow takes hold.
The details beyond next Wednesday are fuzzy, but I would expect us to be discussing some more rain chances, fog, and the potential for another cold front by next weekend or so. There are some questions surrounding that, but forecasts for the day 6 through 10 timeframe suggest above normal rainfall.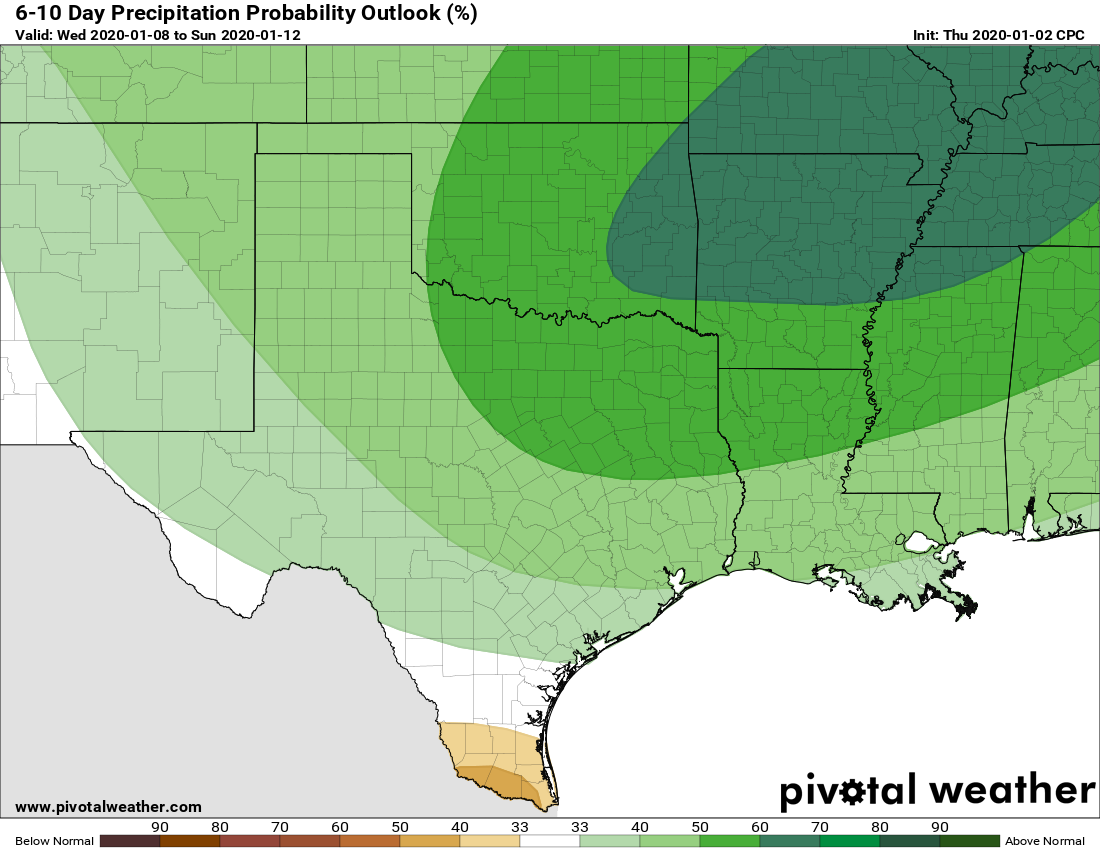 We will dive more into that topic in Monday's conversation. More for you then. Enjoy the beautiful weekend!