Houston is seeing temperatures this morning that range from the mid-30s inland to the upper 40s along the coast. This will probably be the region's coldest night for about a week or so, and at this point another freeze seems unlikely for the next 10 days.
Tuesday
The region will see quintessential winter weather, with highs of around 60 degrees under full sunshine. Lows Tuesday night and Wednesday morning will probably be about 5 degrees warmer than Tuesday morning and, importantly, skies should be mostly clear.
Lunar eclipse
Clear skies are important because of the opportunity to see a total lunar eclipse shortly before the Moon sets. For Houston, the totality begins at 6:51 am but the partial eclipse begins about an hour before that, so plan to get up a little early tomorrow to see a neat celestial sight. You'll want a jacket.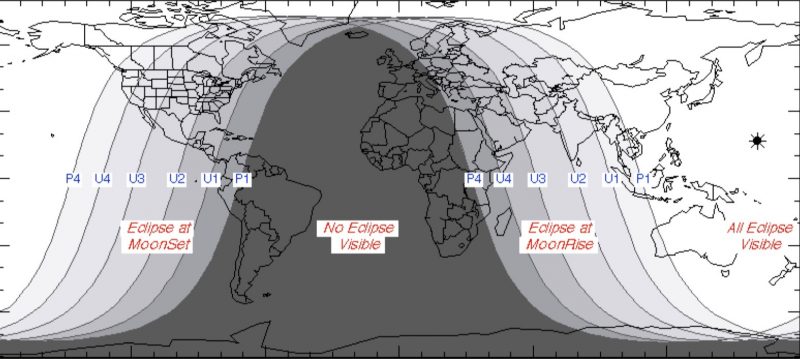 Wednesday
Southerly winds will return sometime on Tuesday, and that will allow for the return of scattered clouds on Wednesday, and nudge temperatures into the upper 60s. We should also see a much more mild night, with lows only in the 50s across the area.

Thursday
Houston's warmest temperature this month came on January 21, when the high reached 75 degrees. I think we'll have a chance to match that on Thursday as southerly winds bring warmer air into the region under mostly cloudy skies. At some point later on Thursday afternoon or evening, a cool front will move into the region, possibly bringing a few scattered, light showers—but nothing to write home about. I think most people probably won't see any rain.
Friday, Saturday, and Sunday
The weekend appears to be kind of messy, especially for coastal locations. That's because after the aforementioned front moves into the Gulf of Mexico on Thursday night or Friday, it's going to stall, and eventually part of that energy is going to get dragged back up the coast. The net effect of this is going to be a cool weekend, with highs around 60 degrees, overnight lows in the 40s and 50s, and cloudy skies. For inland areas, I don't see rainfall accumulations much above a quarter of an inch, or so. But along the coast, where moisture levels will be greatest, we could see some heavier showers that may briefly disrupt Mardi Gras revelries. While it won't be a washout, certainly it's not the best of weather for outdoor activities.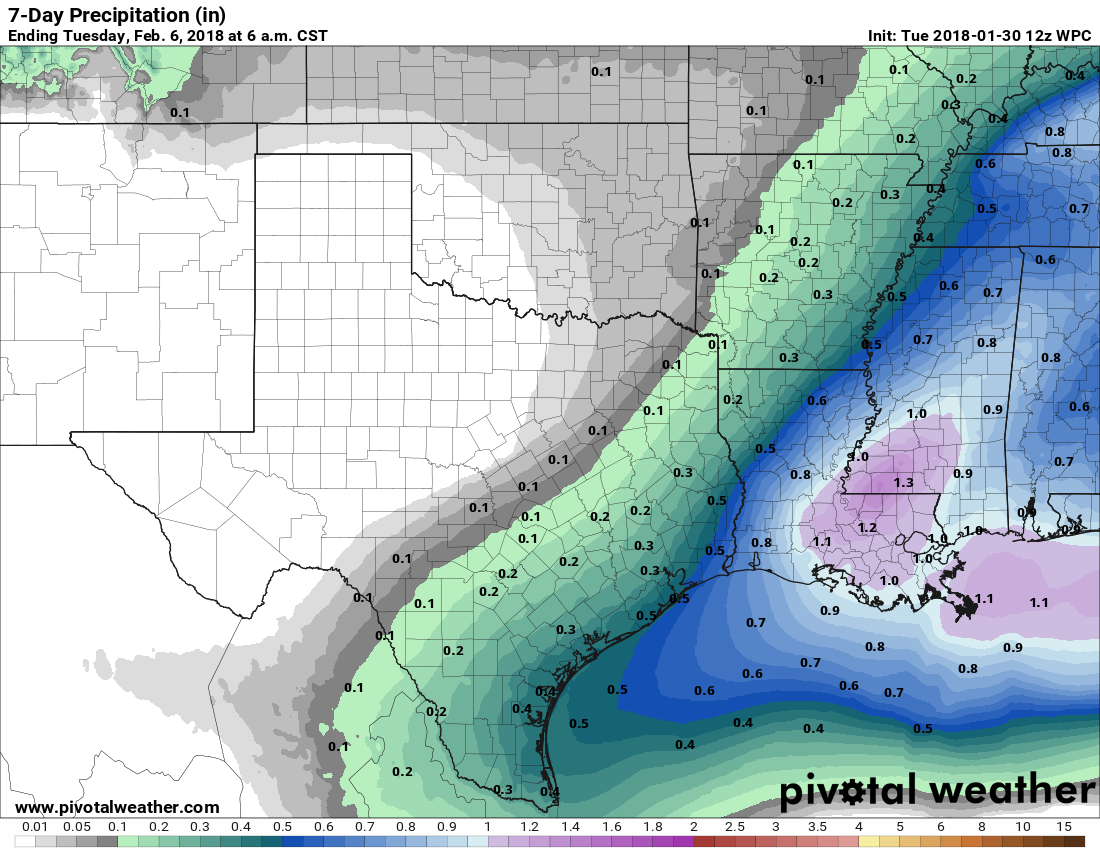 Next week
At this point it looks like another front arrives late in the weekend, which will keep us in a pattern of highs around 60, and lows in the 40s, for the first few days of next week.