We have reached the real dog days of summer. The middle of August almost always feels like this, with low temperatures hovering around 80 degrees for most of Houston, and highs in the upper 90s. Afternoon temperatures have reached 96 or 97 degrees the last five days in Houston, and unfortunately that pattern seems unlikely to change significantly for most of the rest of the month.
On Monday a reader wrote in and asked, I know you don't have a crystal ball and are not clairvoyant, but I'm sooooooo over this summer I need a little encouragement. What does our Fall/ Winter have in store for us? I don't have much confidence in seasonal forecasts, but I do know this. August is already half over. Already, days are an hour shorter than they were in June. Fall is not here yet, but it also isn't that far around the corner. We can reasonably begin to expect some relief in about four weeks, or so. Until then—heat.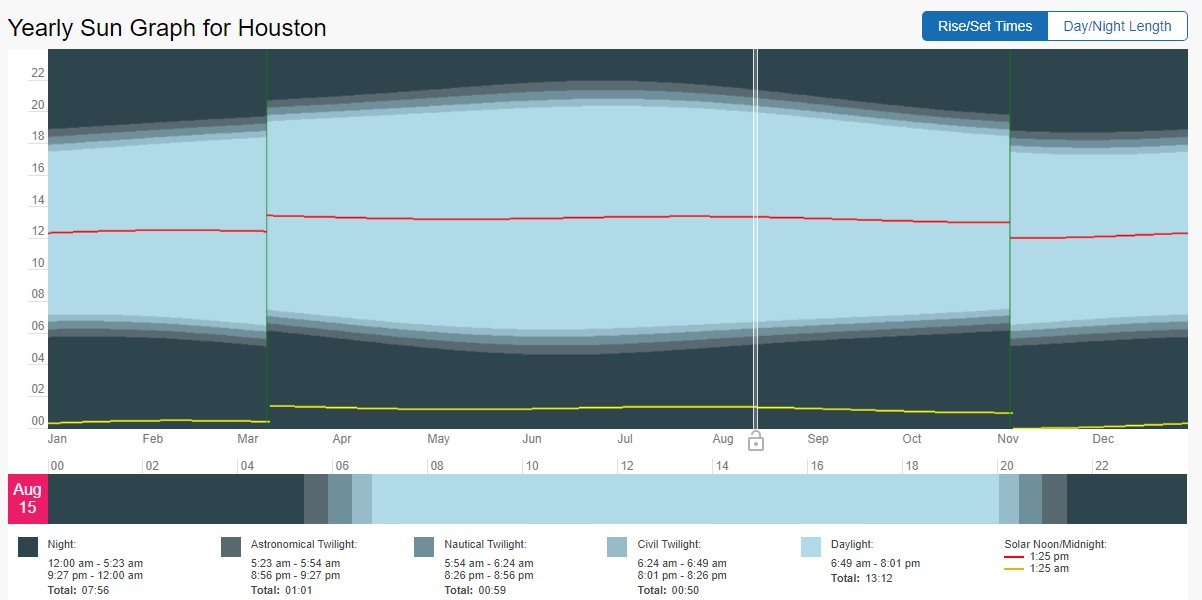 Tuesday and Wednesday
While pressures are high across the region, they're not entirely stifling. Some parts of Houston, especially east of Interstate 45, have an outside shot at some showers later this afternoon. Most of Houston will not see rain, but at least there's a chance. Otherwise, highs will remain in the mid- to upper-90s.

Thursday
Slightly better rain chances—maybe 20 percent for the western half of Houston, and 40 percent for the east side—come into the forecast. Highs in the upper 90s.
Friday through the weekend
Continued hot and sunny. We'll probably fall back to isolated afternoon showers. Highs in the upper 90s with lows near 80 degrees. A good beach weekend before heading back to school.
Eclipse
Hot and sunny means Houston (and much of Texas) will probably have favorable weather for the solar eclipse on Monday, August 21. Here's our updated forecast for that day, along with a list of places to buy safe glasses.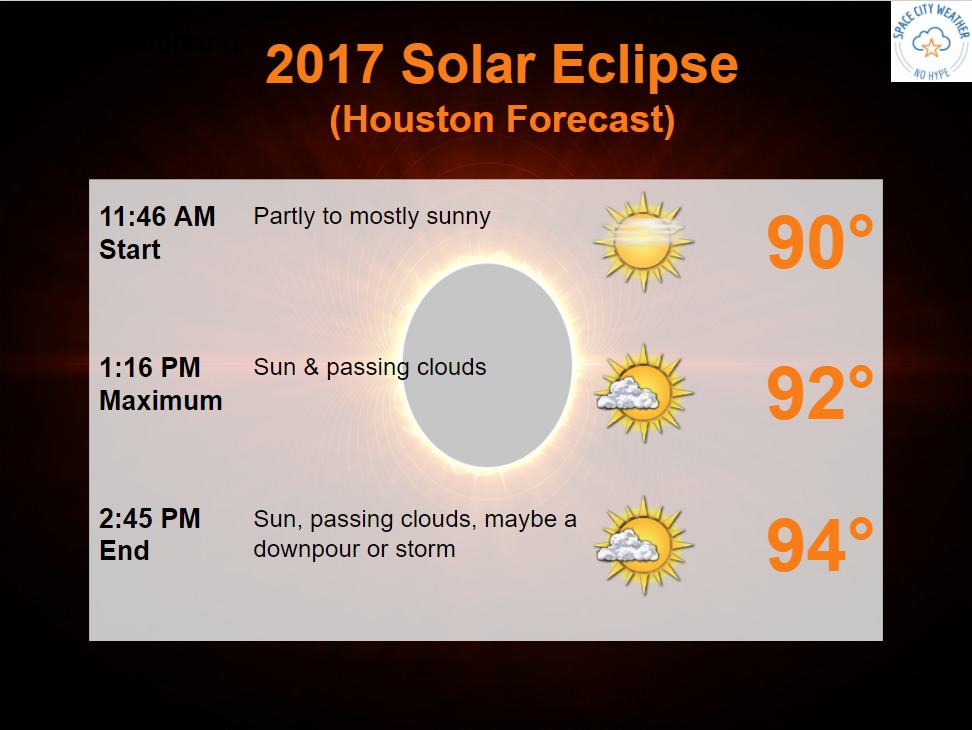 About 75 percent of the Sun will be obscured by the Moon during the eclipse in Houston.