Good morning. As Matt wrote last week, our region's start to fall is the driest on record. Unfortunately, I do not expect that to change much this week, although some modest rain chances will return. This week will also be warmish, with a few days flirting with 90 degrees. However, I'm starting to see some potential for our weather to turn wetter and cooler about one week from today. Emphasis on potential.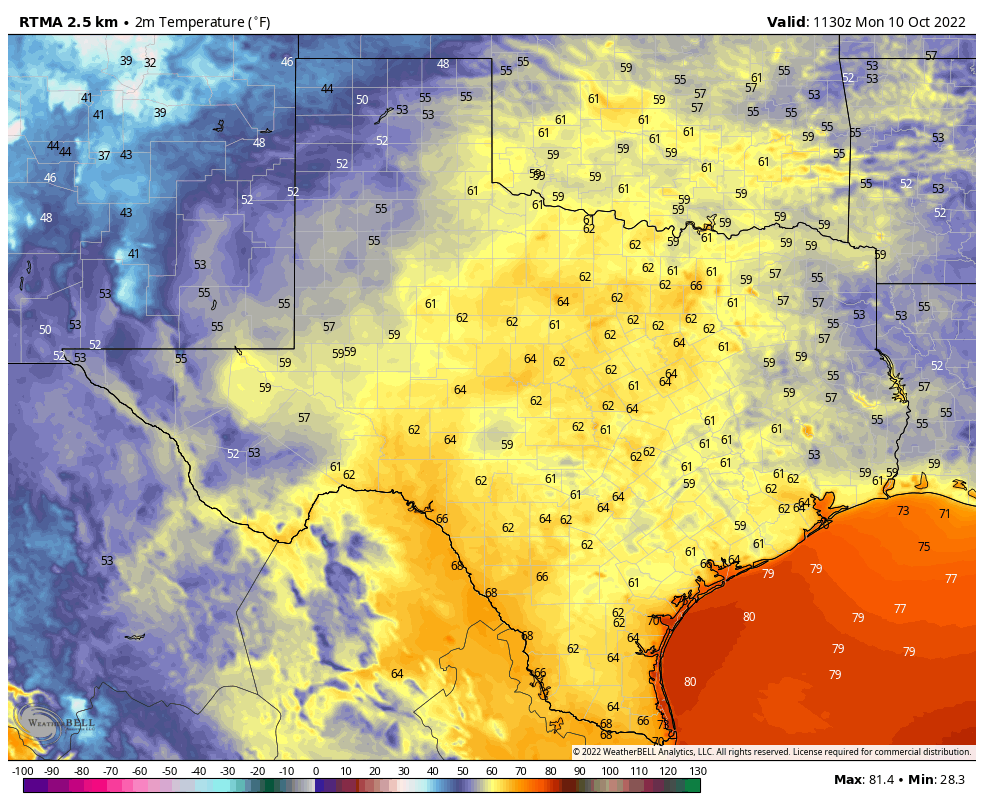 Monday
Temperatures have generally fallen into the low 60s this morning, although the usual locations further inland are seeing lows in the upper 50s. Today should be similar to Sunday in that we see highs in the upper 80s with mostly sunny skies, and light northeast winds of 5 to 10 mph. As some dry air holds on most of the city should drop into the mid-60s tonight, with clear skies.
Tuesday
Highs and skies will be similar to Monday, with temperatures in the upper 80s and mostly sunny skies. However we're going to see southeasterly winds and a corresponding increase in humidity. As a result we can expect lows Tuesday night to be warmer, possibly only dropping to around 70 degrees.
Wednesday
There is an honest-to-goodness chance of rain on Wednesday, but unfortunately it's probably only about 30 percent. The forecast has trended drier, in terms of rain, despite a decent influx of moisture from the Gulf of Mexico. Some areas may pick up a quarter of an inch of rain, or so, but I think much of the region will only see some clouds. At the same time, this moisture will really bump up humidity levels, so this is going to feel like a pretty warm summer day with highs perhaps in the low 90s. It's difficult to see too many more days like this in 2022, so you summer lovers make sure and soak this one up.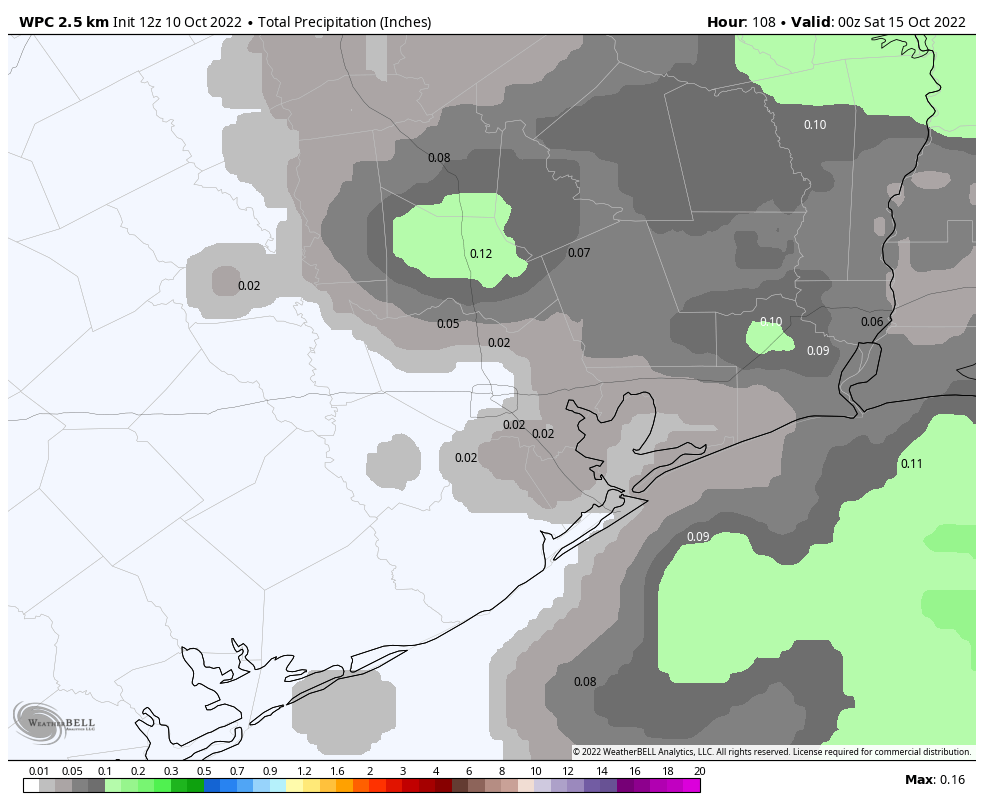 Thursday and Friday
A weak front should push into the area early on Thursday. Don't expect miracles from this one, but it should be enough to drop temperatures back into the upper 80s, with drier air, and push nighttime lows into the 60s. Mornings and evenings should feel pretty nice.
Saturday and Sunday
The front should wash out by the weekend, so we're going to see humidity levels start to return. I'd expect highs somewhere in the mid- to upper-80s with mostly sunny skies. I'm honestly not sure about the potential for rain. With the onshore flow I think it's possible, but for now I'd peg daily chances at only 20 or maybe 30 percent, with perhaps a bit higher likelihood on Sunday. We'll see.
Next week
We're getting to the limit of weather forecast models by Monday or Tuesday of next week, but there is a decent signal for potentially a stronger front to push into Houston around that time, accompanied by a pretty healthy chance of rain. If this happens I think much of the area could see a nice soaking, followed by cooler weather. The bottom line is that right now we may be seeing a light at the end of the tunnel for a very dry fall. Hopefully it's not an oncoming train.