Sorry for the late post! Pearland and Friendswood were the big winners of Monday's rainfall lottery. Pearland saw 1 to 3 inches east of 288, centered right over downtown. Friendswood saw a bit less, around 1 to 2 inches, mainly along and west of Dixie Farm Road.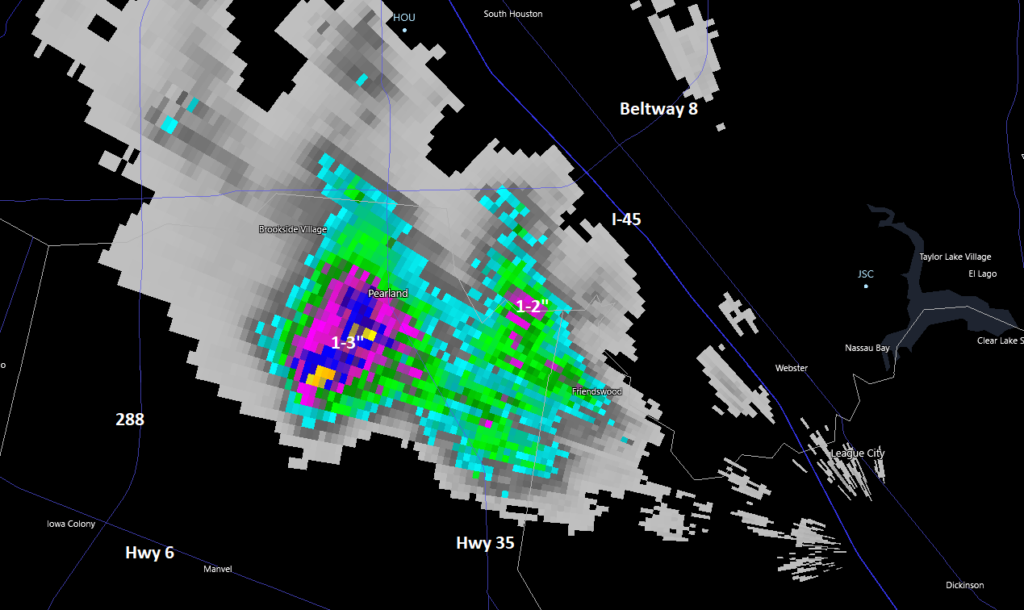 That was basically the only meaningful shower in our area yesterday. We will give it another go today.
Today
Atmospheric moisture is just a little higher today than it was yesterday. This should translate to at least a few additional showers and storms in the area. Indeed, we are already seeing at least a few showers on the radar as of this later than usual post. Much like yesterday, the heaviest action may be fairly isolated, but you could quickly go from no rain to 2 or 3 inches in the right scenario. Chances today are around 30 percent. Highs will be in the mid to upper-90s to near 100 in spots.
Wednesday through Friday
Yesterday I noted how this would probably end up being the most "normal" week we've had so far this summer. This is very much embodied in the forecast for Wednesday through Friday. First off, the heat will remain with us: Expect mid to upper-90s each day with 70s to near 80 each morning.
As far as rain chances go, there will be little in the way of specific predictability as to where and when rain will occur over the next few days. We know that there will be roughly a 20 to 30 percent chance each day, with storms likely starting on the edge of the sea breeze moving in from the Gulf. From there, atmospheric "bumper cars" will probably take hold, where outflow boundaries (or the rain cooled breezes that precede storms) bump into each other and form new storms on their way inland. There's little predictability to how that all unfolds, short of us saying there's a chance of storms each day. We may get a better sense of which days have higher rain odds than others as the week progresses.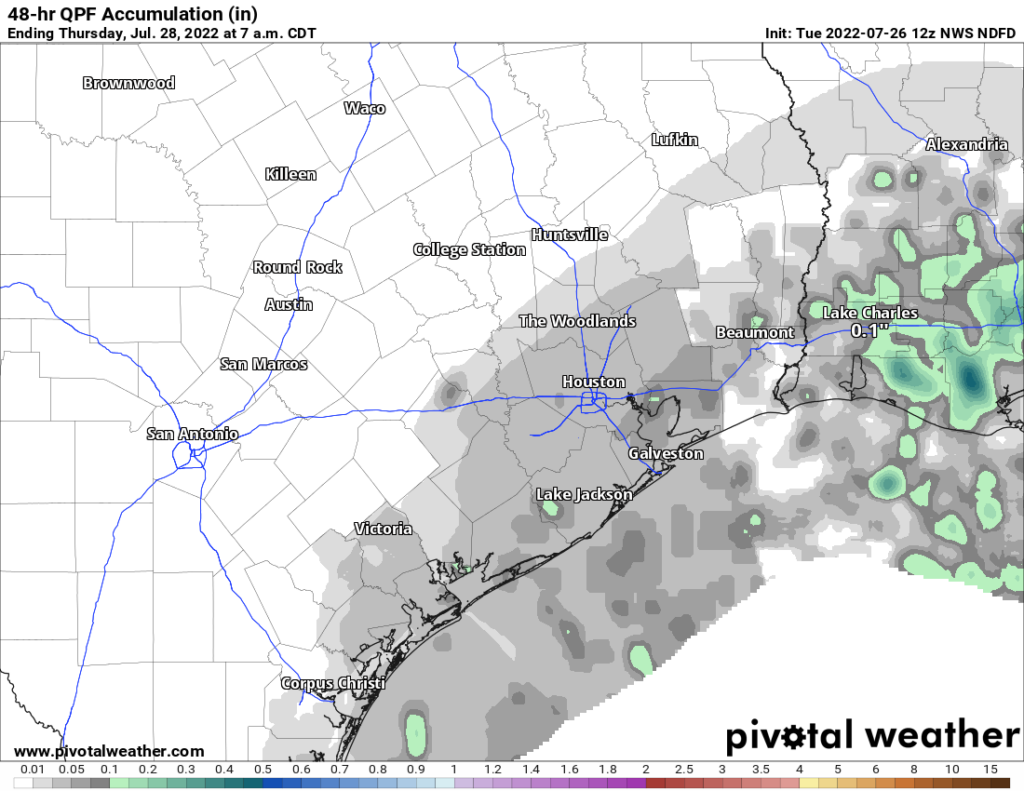 Inland areas won't be shut out, but their rain chances are lower than in the city and south. We desperately need rain in some of those inland locales. Per the Houston National Weather Service office, the 0.21 inches of rain in College Station since June 1st makes for the driest June/July combo on record, back to 1882.
Weekend
More of the same, as it stands right now: Sun, clouds, mid to upper 90s or hotter and low-end rain chances each day.
Next week
We have not officially hit 100 degrees since Thursday. Could that change next week? Yes. High pressure is expected to re-intensify over Texas next week, which probably means we'll lower the rain chances a bit and dial back up the heat a little more.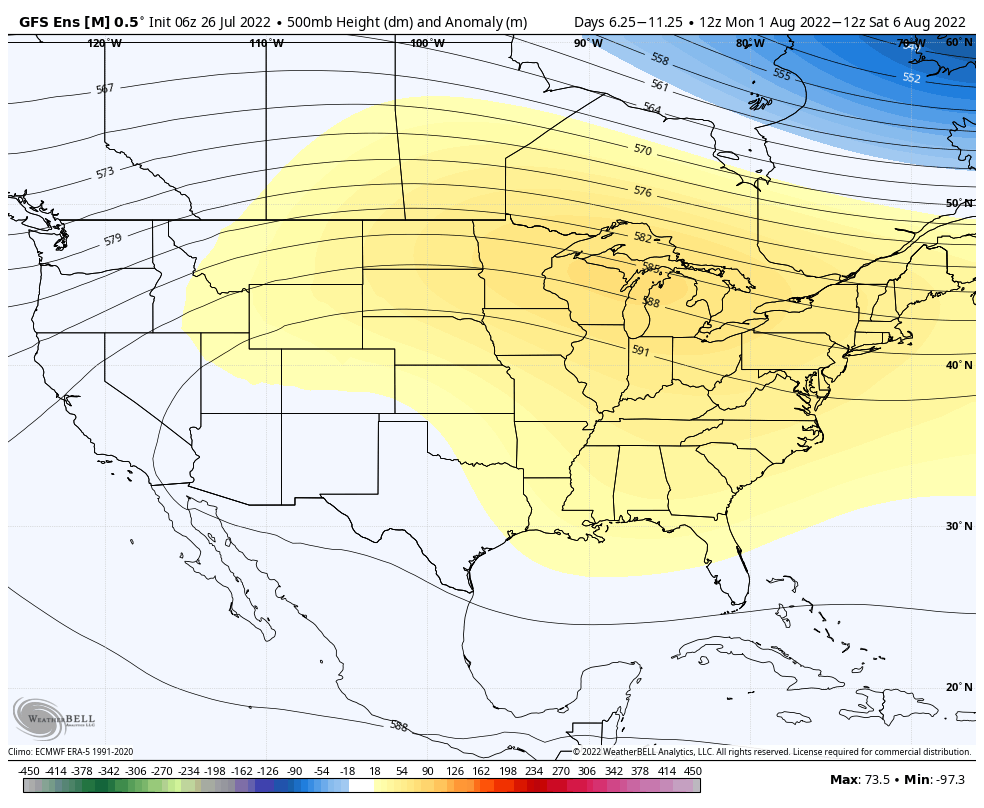 Monday and Tuesday probably start the same as the weekend, but things begin to cook for mid to late week.
Tropics
All is quiet. We'll have our weekly Eye on the Tropics published later this afternoon explaining more about what's happening.