As we've been indicating in previous forecasts, Monday is shaping up to be a rainy day in Houston—although we're not expecting anything too extreme for the region.
It appears as though heavy showers will develop well to the west of the region on Monday morning, before sunrise. They should move into the Houston region between 6am and 9am CT, so there is definitely the potential for a wet mess on freeways and feeders for the Monday morning commute.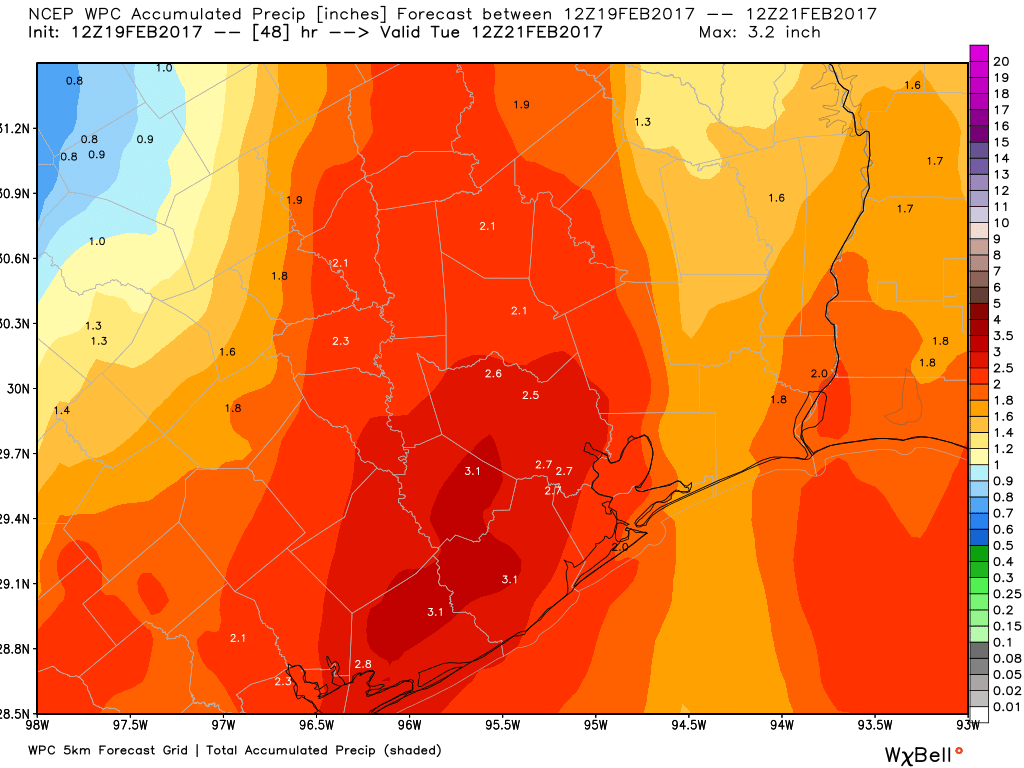 I anticipate most areas will see about 1.5 to 2.5 inches of rain on Monday, before showers and thunderstorms taper off during the evening or overnight hours. For Houston, the primary concern is smaller regions where heavy storms establish themselves, and slow down. A few parts of Houston could see 5 or more inches of rain on Monday, which could cause some street flooding. That's what we'll be watching for tomorrow morning, and as the day progresses. We will, of course, return with a full update early Monday.
Posted at 8:30am CT on Sunday by Eric
(Space City Weather is sponsored this month by Darrell Lee's The Gravitational Leap)