Good morning. Temperatures range from the mid-30s well north of Houston to about 50 degrees right along the coast. Overall, the forecast remains the same, with this being the nadir of temperatures for awhile, and the beginning of a warming trend that will last until … ? That is the question. Certainly we'll be warm through Christmas Day and the weekend. Perhaps the next front comes by Tuesday or so of next week. More likely, it will be closer to New Year's Day.
Tuesday
With clear skies and light winds, this morning offers ideal conditions for cold weather, and we're seeing that across the region. Skies will be sunny today, and this will allow highs to reach about 60 degrees before another cool night. However, as light winds start to return from the south, temperatures will probably be 3 to 5 degrees warmer tonight than Monday night.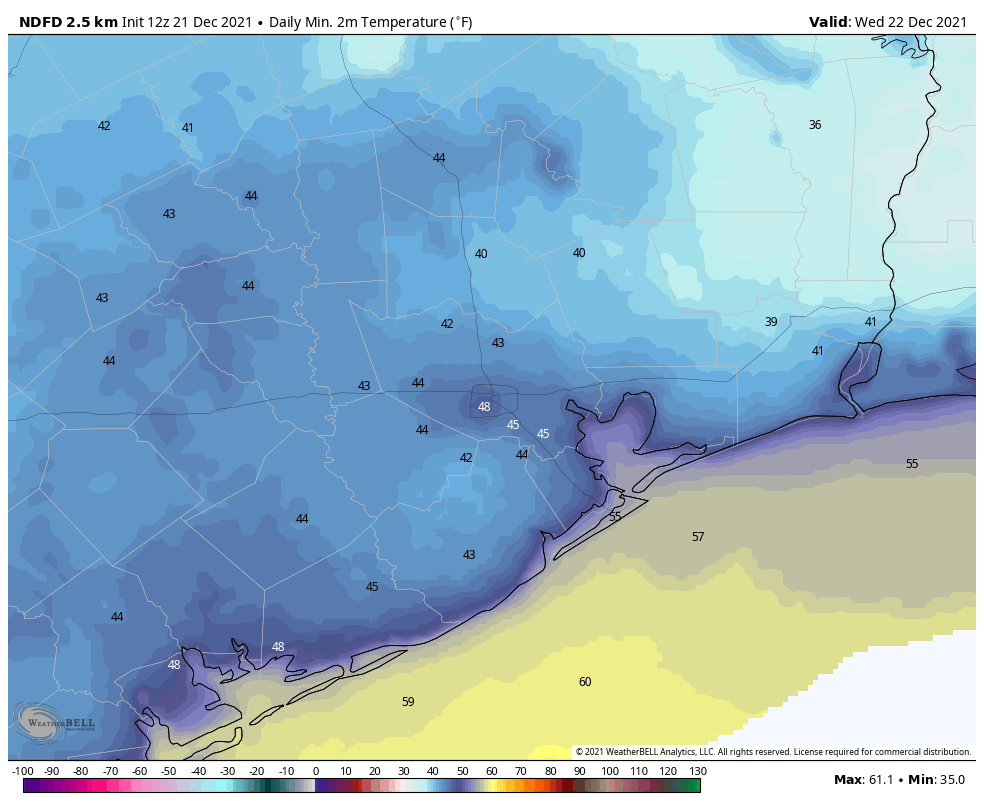 Wednesday
Skies should still be mostly sunny on Wednesday, and highs will reach about 70 degrees. Winds will be out of the south at around 5 mph. Lows Wednesday night should be in the 50s across Houston, except for the coast which will be a bit warmer.
Thursday and Friday
The warming trend continues, with a pair of mostly sunny days and highs on Thursday in the mid-70s and approaching 80 degrees on Friday. Overnight lows will be solidly in the 60s.
Christmas Day
Expect more of the same: Saturday should see mostly sunny skies and high temperatures in the low 80s. Yule not need a log on the fire, that's for sure. The good news is that rain chances are basically zero.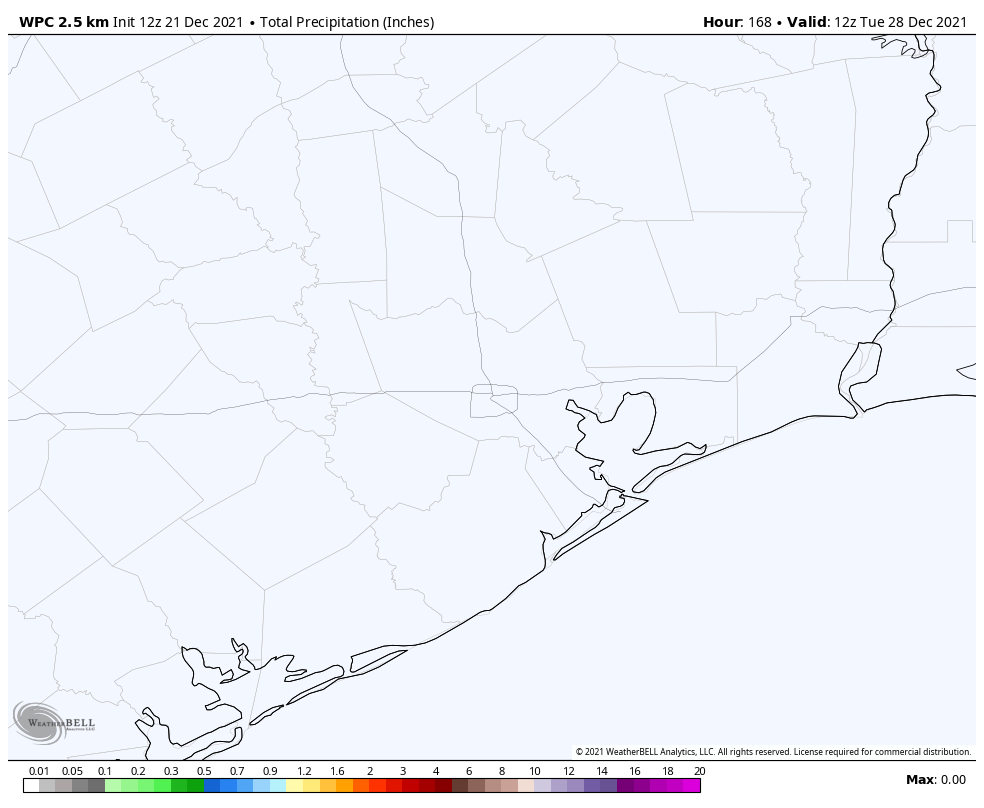 Sunday and beyond
Sunday and Monday should see more warm conditions, with partly to mostly sunny skies and high temperatures in the vicinity of 80 degrees. I'd say there's maybe about a one-in-three chance that a front makes it through around Tuesday, and if not then, a much higher chance a stronger front arrives on New Year's Eve or New Year's Day. This front has a chance to drive lows into the 30s in Houston, but since it's 10 days away we're basically in the arm-waving portion of the weather forecast.