For the vast majority of the Houston area, today was pretty uneventful. Across Harris County, according to the Flood Control map, the max total was 1.64 inches along Buffalo Bayou at the Beltway. But as you went southwest along Highway 59, things escalated quite a bit. The max total in our region today was 13.47 inches (as of 3 PM) in Wharton County, just east of Ganado.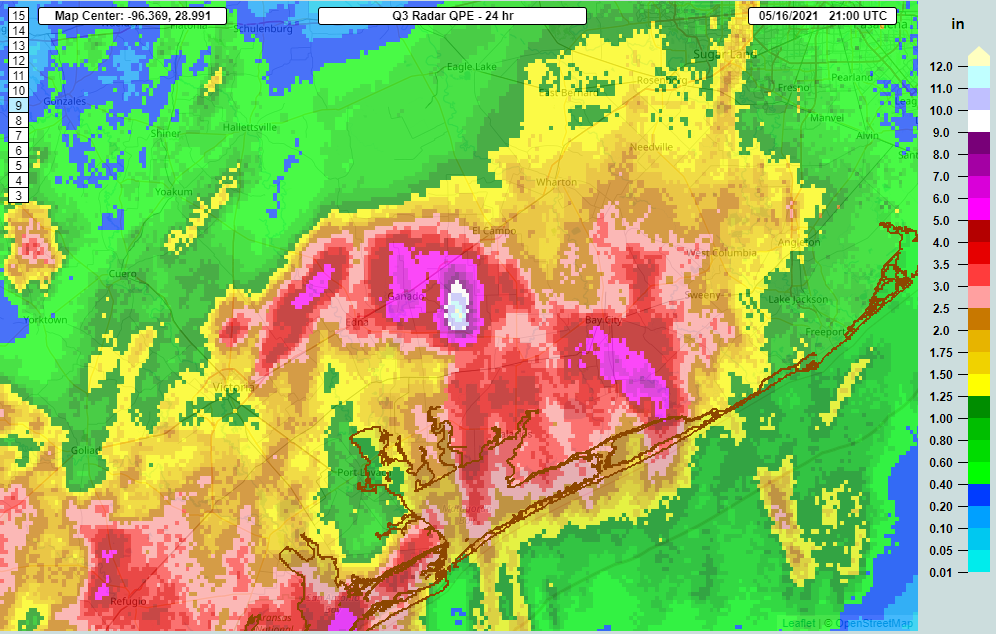 That wasn't a typo. And a simple look at that map shows the problem and trouble with forecasting these types of events. You go from 13 inches just east of Ganado to about 5 inches in the town itself. Raise your hand if you expected 13 inches of rain in our regional neighborhood today. I sure didn't. Neither did any weather model. But with these sorts of setups, this is exactly what can happen, and that's one thing that makes forecasting in Southeast Texas so difficult sometimes. This is also why we're being a little coy on details regarding this event. Because quite simply, they're extremely difficult to predict, let alone try and communicate.
So the headline right off the bat here is that we are going to continue to tell you to expect us to activate our Space City Weather Flood Scale tomorrow. We remain unsure if it will start at Stage 1 or Stage 2, but Eric will update you in the morning on that. Likewise, the National Weather Service is holding off on Flood Watches for tomorrow given the uncertainty on how things evolve tonight. Which leads me to…
Tonight
What happens tonight? Well, the radar this evening still has a good bit of rain south of Houston. But the real ridiculous 2 to 4 inch per hour stuff seems to mostly be gone or pushing offshore.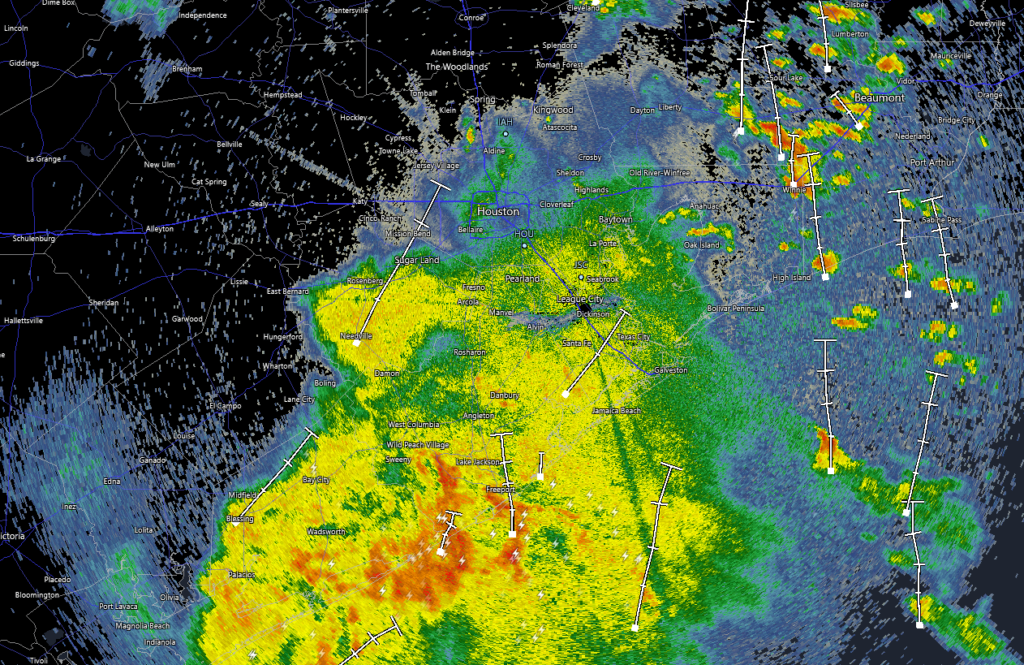 There are some blobs of heavier showers east of Houston. And truth be told, that is the area I want us to watch closest tonight. One model in particular has been indicating that storms are going blow up after 3 or 4 AM along some lingering boundaries from today's storms. And that would occur closer to Port Arthur or between Baytown and the Beaumont/Port Arthur area. So I would think that if we see heavy rain blow up again overnight, that would be the region to watch.
Tomorrow
Monday's forecast will entirely dependent on what happens late tonight, so I'm just going to leave it at: There's a good chance of scattered showers and thunderstorms tomorrow. Heavy rain is definitely possible. But the details are still very sketchy, and modeling disagrees on exactly who is at highest risk across Texas tomorrow. That said, we should see a little less chaotic weather tomorrow across the state than we have seen today (though the Panhandle will be at risk for some big storms).
Beyond tomorrow
Eric did a great job this morning summing up what I'd call the "known unknowns" of the forecast over the next several days. And to be honest, after digesting the models, not much has changed. That's not terribly surprising. As I alluded to above, these types of patterns are notorious for being full of capricious details, and I fully expect certain modeled outcomes today to become outdated before too long.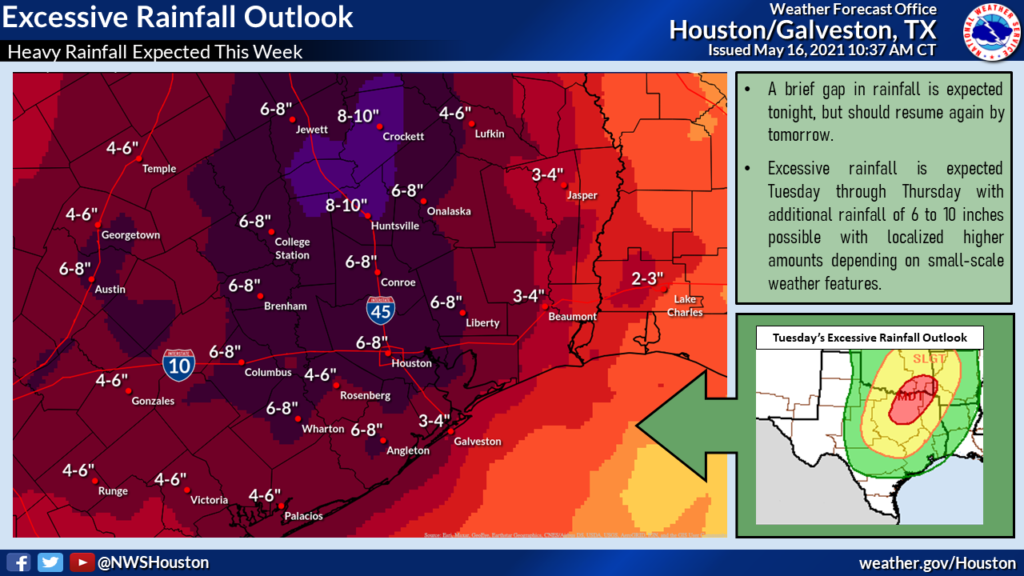 The National Weather Service outlook for total rain the rest of the week is above. I would view this as an "average" outcome. On average, your backyard could see as little as 3 or 4 inches of additional rain, but more likely closer to 6 or 8 inches. And some places could see much more than that. Suffice to say, this forecast is challenging, and we'll keep you posted throughout as things evolve. You'll want to stay plugged into the forecast. Our next update will be our usual Monday morning update from Eric.