Good morning. We're already starting to see the development of rain showers to our west and southwest, and this marks the beginning of what will be a very wet week for much of the eastern half of Texas. This activity will be driven by a slow-moving upper-level low pressure system and an increasingly moist atmosphere. There is a lot we still don't know, but here's an overview of what to expect.
Today
Storms will move from the southwest into the metro area later this morning, but we think their rainfall intensity will weaken a bit as they spread into Houston. Our general expectation is for 0.25 to 1 inch of rain for much of the Houston area, with higher totals to the southwest. The greater risk is over Brazoria, Wharton, and Jackson counties.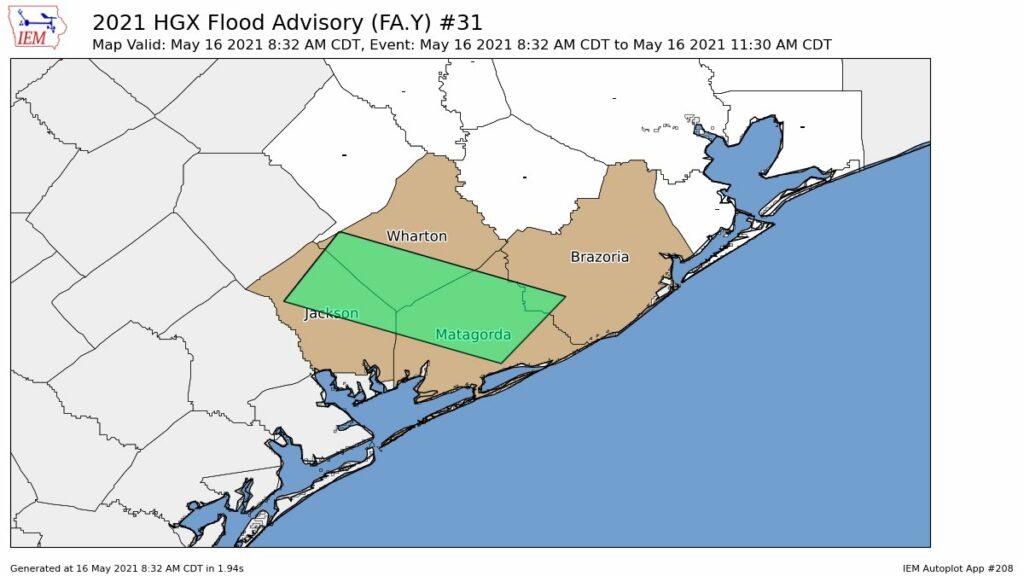 I-45 threat
Much of the model guidance suggests that the biggest threat for heavy rainfall this week will come along the Interstate-45 corridor from Houston through Dallas, with 6 to 10 inches of rainfall coming between now and next Friday, with the potential for higher isolated totals somewhere. If you're traveling to or from the Dallas Fort Worth area, take that into account.
Activity may spike Wednesday
The potential for heavy rainfall will exist every day this week given the overall atmospheric conditions, however we think the most active period will come on Wednesday or Wednesday night as the upper-level low pressure system moves directly overhead. This is when the potential for heavy rainfall should spike over the Greater Houston area, and we could see some flooding. However, given that we're still more than three days from this time frame, we just don't have that much confidence in the details for Wednesday and Wednesday night's rainfall. We plan to implement a Flood Scale alert tomorrow, as we get better data.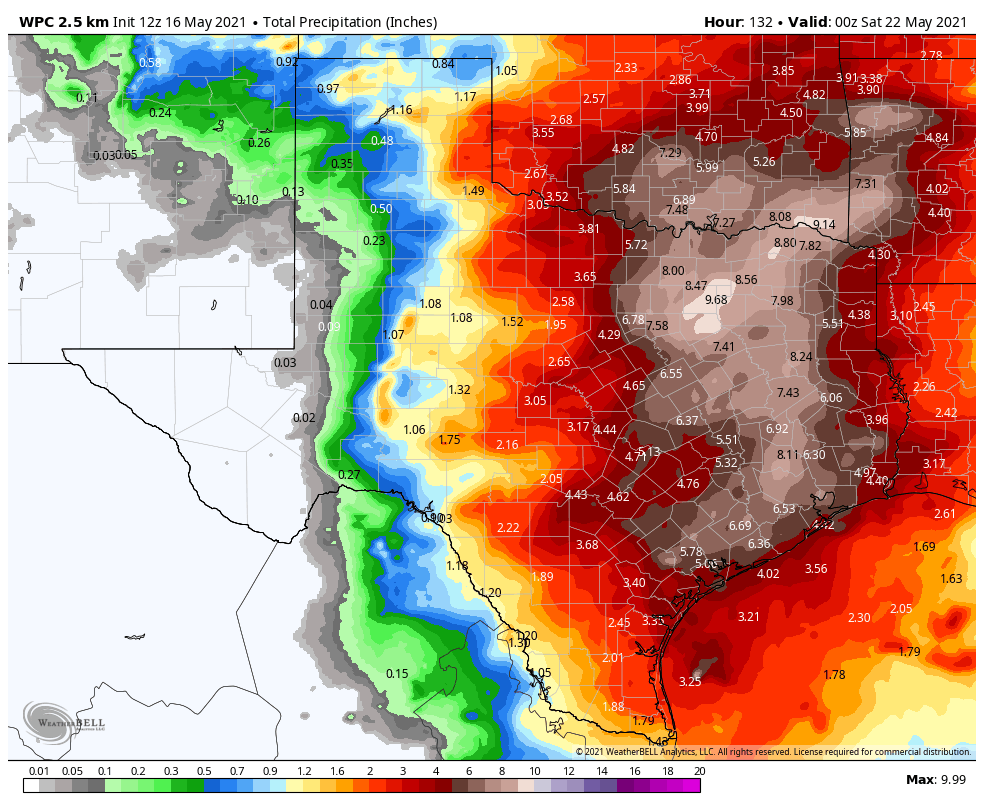 Rain chances continue through Saturday
Although the heaviest rainfall should end some time on Thursday, the threat of at least moderate rains should continue into Saturday before high pressure asserts itself.
Will there be flooding?
This is the big question. For most of the region, six inches of rain spread out over six days is really no problem. However, it becomes a problem if six inches come in a few hours, in which case we'll see street flooding, and bayous begin to back up.
We're starting from a point of reasonably dry soils, but if your area gets 1 inch today, another inch spread over Monday and Tuesday, and then 8 inches on Wednesday then there could definitely be problems. We just don't know where this rainfall spike will occur. We're fairly confident that some location between Matagorda Bay to Houston to Lake Livingston will see a bullseye of heavy rainfall on Wednesday or Wednesday night, and this will cause at least localized flooding. But where? We just don't know yet.
Matt will have an update this evening, by 7 pm CT.