An area of severe thunderstorms has affected the Houston region this morning from about El Campo to Katy. This cluster of storms is now moving toward the northeast, and closer to the central and northern Houston area. There is enough rotation in these storms to potentially produce a tornado or two and a warning is in effect for the Jersey Village area through 7:45am.
Today
Storms will remain possible in Houston area today as a general line of showers and thunderstorms moves east, with severe weather most likely along and north of Interstate 10. Some areas could see 1 to 3 inches of rain from these slow moving storms.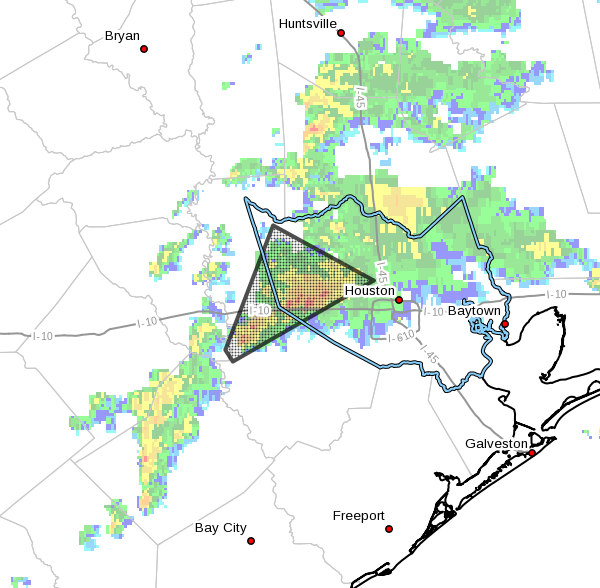 Given the storm system's current movement, it should move out of the region by around 11 am or Noon CT. If you're heading out to an MLK Parade this morning, please take an umbrella, and be prepared to take shelter if you hear thunder. There will probably be a break in the storms this afternoon and early evening before chances for light to moderate rain return this evening and during the overnight hours.
(Space City Weather is sponsored by Westbury Christian School for this month)
Tuesday through Thursday
This is just the beginning of a much wetter pattern. A large upper-level storm system will slowly move in from the Pacific Ocean and toward the central United States this week and, combined with ample moisture from the Gulf of Mexico, produce some intermittently heavy rains across the Houston region. During the middle of the week we're basically looking at three days with highs of around 70 degrees, high rain chances, and nights of around 60 degrees. I don't think we're going to get enough rain to produce widespread flooding, but most areas can probably expect 2 to 4 inches of rain. These on-and-off showers will probably begin to taper off by Thursday afternoon or evening.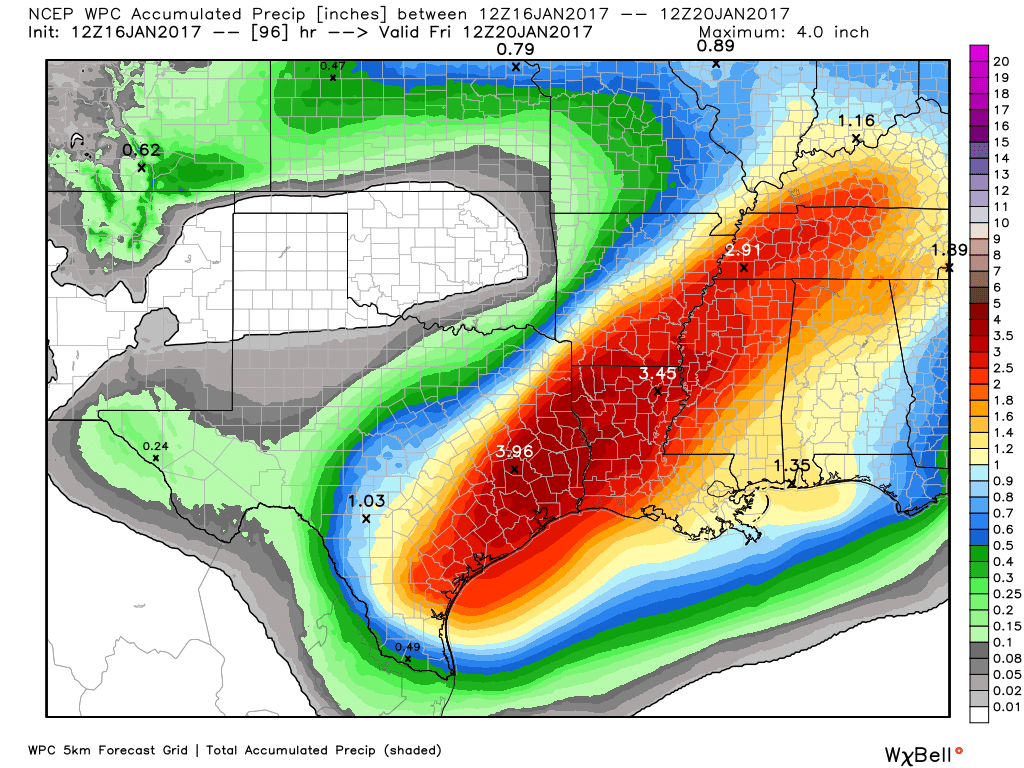 Friday and Saturday
Right now we could see a break in showers on Friday before some decent rain chances return on Saturday—maybe 20 percent, but not a total washout if you're planning outdoor activities. Highs should remain in the low 70s or thereabouts.
Sunday and beyond
Looking for cooler weather? More typical, cooler air for this time of year should arrive later on Sunday, give or take, and forecast models are continuing to indicate that the end of January will finally see a return to more normal temperatures for winter—highs in the 60s and lows in the 40s.
Posted at 7:05am CT on Monday by Eric