Good morning. Today is something of a transition day, with ample moisture across the area battling against high pressure building into the area. As a result I think we'll see at least some scattered rain showers today before a few days of mostly sunny and hot weather from Thursday into the weekend. Healthy rain chances return by Sunday.
Wednesday
Some showers have developed over the Matagorda Bay region this morning, and this activity should progress toward the Houston region later this morning and into the early afternoon hours. These showers will definitely be hit or miss, with a few areas seeing some briefly heavy rain and most others no rain at all. Skies will otherwise be mostly sunny, with high temperatures in the mid-90s, and southeast winds of 5 to 10 mph. Lows tonight will not drop below 80 degrees for much of Houston.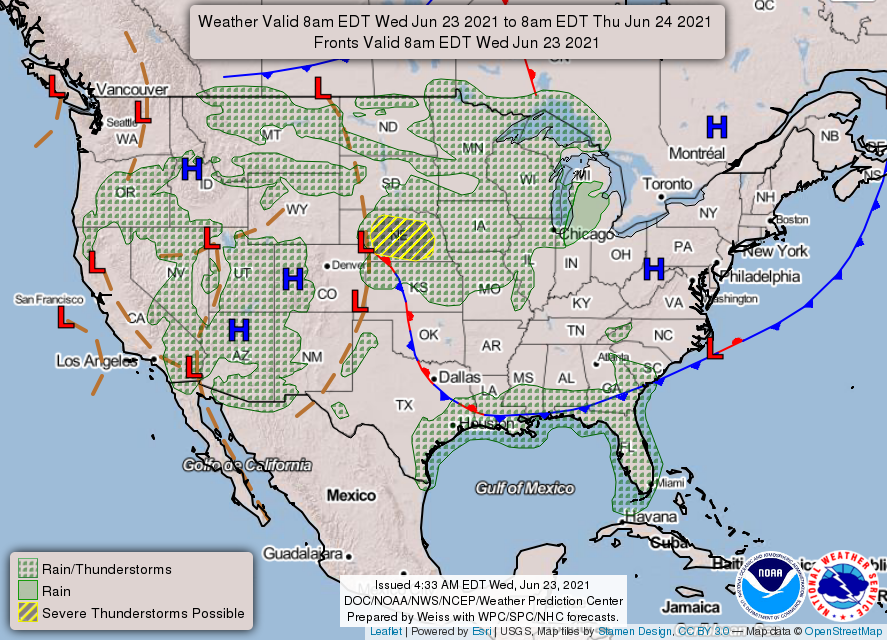 Thursday and Friday
As high pressure exerts a little more influence I think rain chances will fall back to less than 20 percent toward the end of the work week. This, combined, with mostly sunny skies, should lead to a pair of hot and sunny days for the region with light southerly winds. Lows will remain sticky, in the upper 70s to low 80s. As we get closer to July, it's going to feel a lot like July.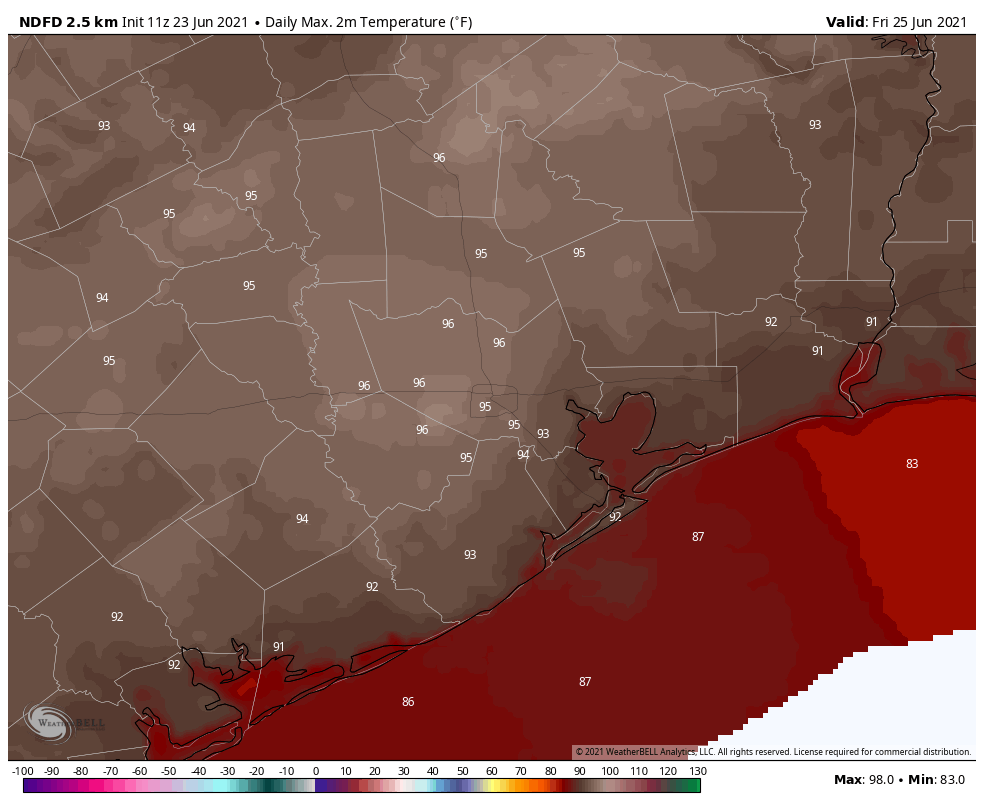 Saturday and Sunday
The first half of the weekend should see similar conditions to Thursday and Friday, although there may be a slightly higher chance of an afternoon shower on Saturday. Highs will be in the low to mid-90s with mostly sunny skies, and if you have outdoor activities planned I think you're probably going to be fine.
Sunday may be a different story, with a few more clouds, and perhaps a 50 percent chance of rain. Right now I don't think there's any kind of washout in the cards, but there's definitely the possibility of passing showers. This should help to limit high temperatures to the low 90s.
Next week
Yet another dying front may approach Houston next week, and this in concert with rising atmospheric moisture levels will lead to better rain chances. It's really hard to pin down any kind of details at this point, but most of next week will probably see highs of around 90 degrees, with solid rain chances. As for accumulations, it's too early to do much more than speculate, but we're probably looking at 1 to 3 inches for much of the region, with higher local amounts. If this happens it will put our soils in a good place heading into July.