It was only about six weeks ago that some readers asked whether winter was over. This question came after a week of very spring-like weather in early January. Our advice at the time: "decidedly not." Now that we are a little deeper into February, with March just around the corner, it is fair to revisit the question. And this time, our answer is a cautious "yes."
We'll loosely define winter as the period when there is a 30 percent chance, or less chance, of a freeze for the remainder of the season. For some locations in Houston, we've already passed that. For others, we're quickly coming upon it. Based on data from NOAA, here is the date after which, historically, there is a 30 percent chance, or less, of a freeze occurring:
Galveston Island: February 2
Houston Hobby Airport: February 24
Sugar Land: Feb. 28
Sealy: March 1
Houston Bush IAH: March 13
Looking through the first week of March, it appears there will be several nights in the 40s. But right now there is scant evidence of another widespread freeze in the Houston metro area. So if you live south of Interstate 10, I'd feel very confident in planting for the spring. I'd even feel moderately confident doing so north of the freeway, although I might cross a few fingers and toes.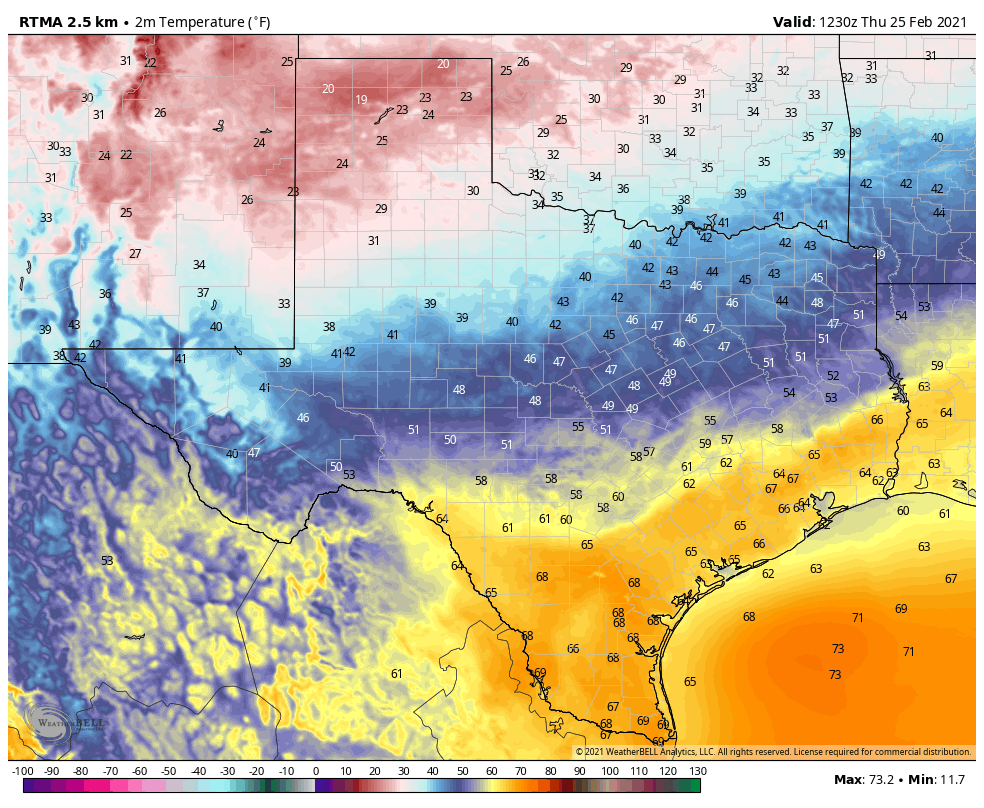 Thursday
It's gray and very warm across much of the region this morning, with low temperatures generally in the mid-60s. A weak front is pushing into Houston, and will likely stall near Interstate 10. Therefore, inland areas may see highs in the 60s, while closer to the coast you're in the 70s today, with plenty of humidity. There will be some scattered rain chances, but anything that falls will be light. Lows tonight will drop into the 60s for areas ahead of the front, while some inland locations may see the 50s.
Friday
A secondary push of drier and cooler air will follow on Friday, and this may reach a little further into the Houston area. Temperatures are a total crapshoot therefore. As a best guess, if you live inland of Interstate 69, you may be in the 60s, but closer to the coast we're probably looking at 70s and plenty of humidity. Very scattered, very light rain showers will be possible again.
Saturday and Sunday
The story of the weekend will be continued mostly cloudy skies and highs in the 70s pretty much area wide as the fronts wash out. Saturday night will be especially warm, only dropping into the upper 60s. The possibility of some scattered showers will remain, and on Sunday evening we may need to watch out for a few stray thunderstorms. Humidity will be in evidence throughout the weekend as well as the possibility of morning fog.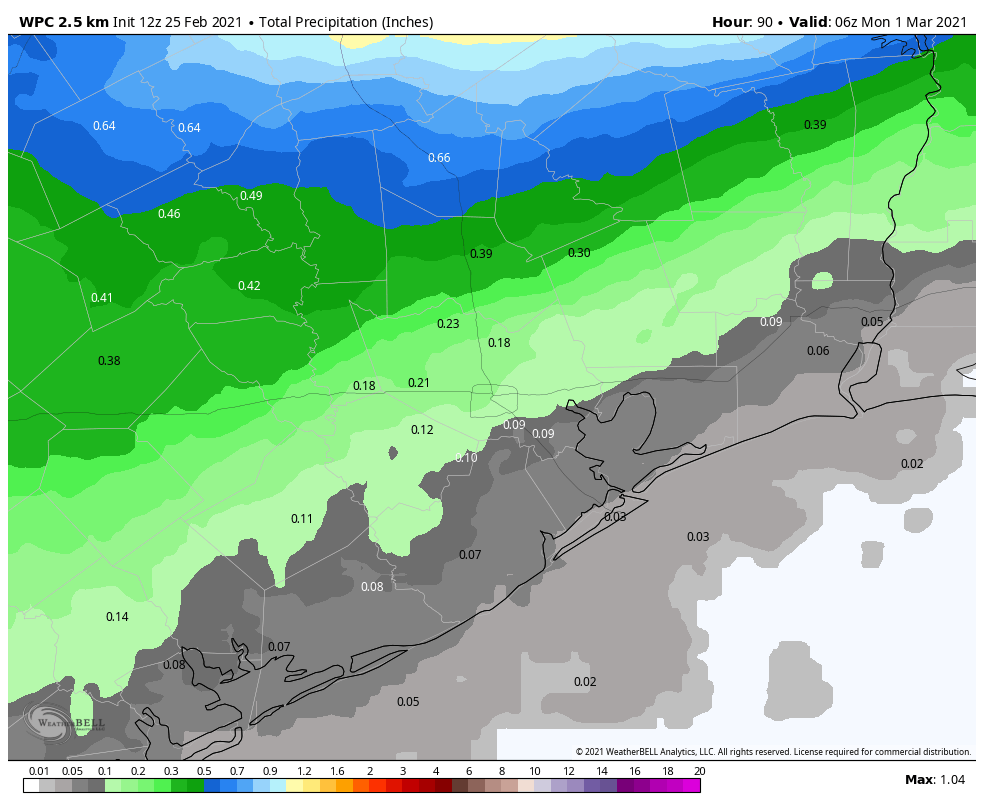 Next week
After another warm day Monday, a front should arrive on Monday night and this one should push all the way into the Gulf of Mexico. We still have some questions about how long the cooler, drier air will stick around, but I think it's safe to say that most of next week should be back into nights in the 50s, or possibly 40s, which is more typical for this time of year.