In meteorological terms, a cool front is in fact moving into the region. However, in practical terms, it's late June. So don't expect much cool or dry air. Far inland areas may see some dewpoints in the upper 60s, but overall the only sensible effects from this storm will be elevated rain chances. We saw scattered storms on Monday—some of which were pretty intense on the east side—and a slightly more organized line of storms dropped into Houston overnight. These rains should continue to progress toward the coast this morning.
Tuesday
Skies will clear out later this morning for most of the region, with light northeast winds and high temperatures reaching about 90 degrees. All in all, for late June, not bad. Moisture levels will remain higher south of Interstate 10, so we could well see the redevelopment of at least some scattered showers there after noon today. Overnight lows will generally be in the upper 70s.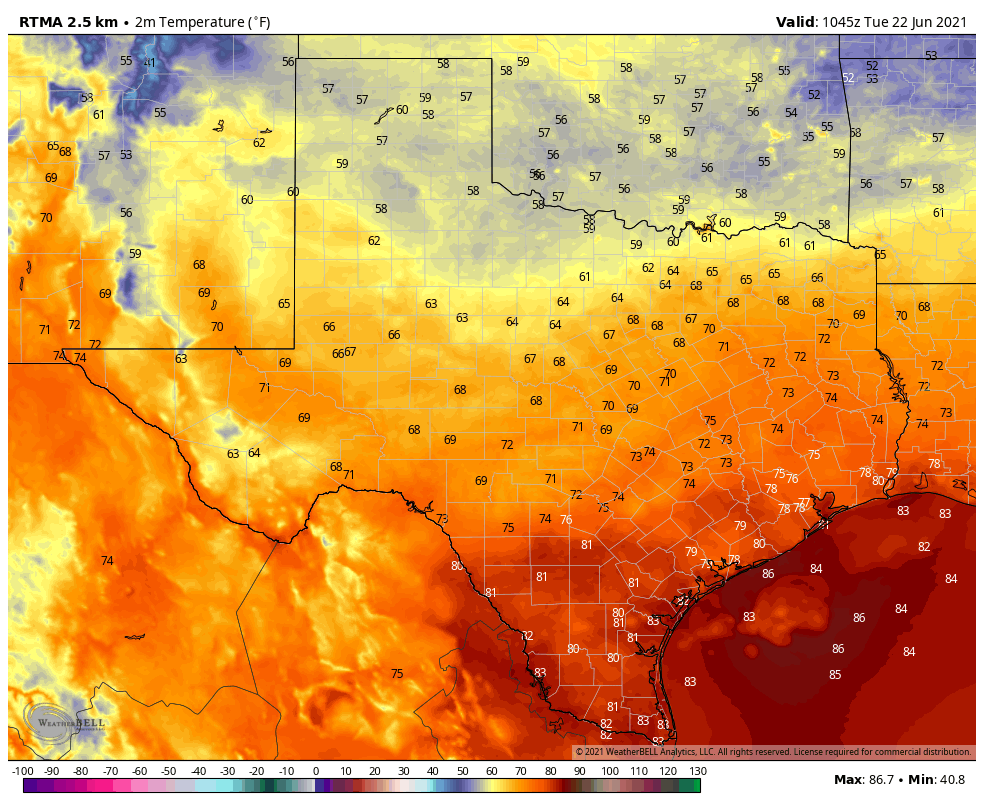 Wednesday
The "front," such as it is, will retreat back north on Wednesday and high pressure will gradually replace it. This will allow for skies to remain partly to mostly sunny, and highs should push back into the low 90s at least. A few showers may develop during the afternoon hours, along the sea breeze.
Thursday and Friday
Full-on summer weather returns, with ample sunshine and highs reaching the mid-90s. Again, the sea breeze may spark a few showers, but most of us will remain dry.
Saturday and Sunday
The high pressure that will make for sunny conditions during the second half of the work week will likely weaken by Saturday, leading to an increase in rain chances. Saturday still will probably be mostly sunny, and with perhaps a 30 percent chance of rain I'd say many outdoor activities should be OK. I'm less confident in Sunday, when shower coverage might increase some, especially during the afternoon hours. Highs will be in the low- to mid-90s, regardless.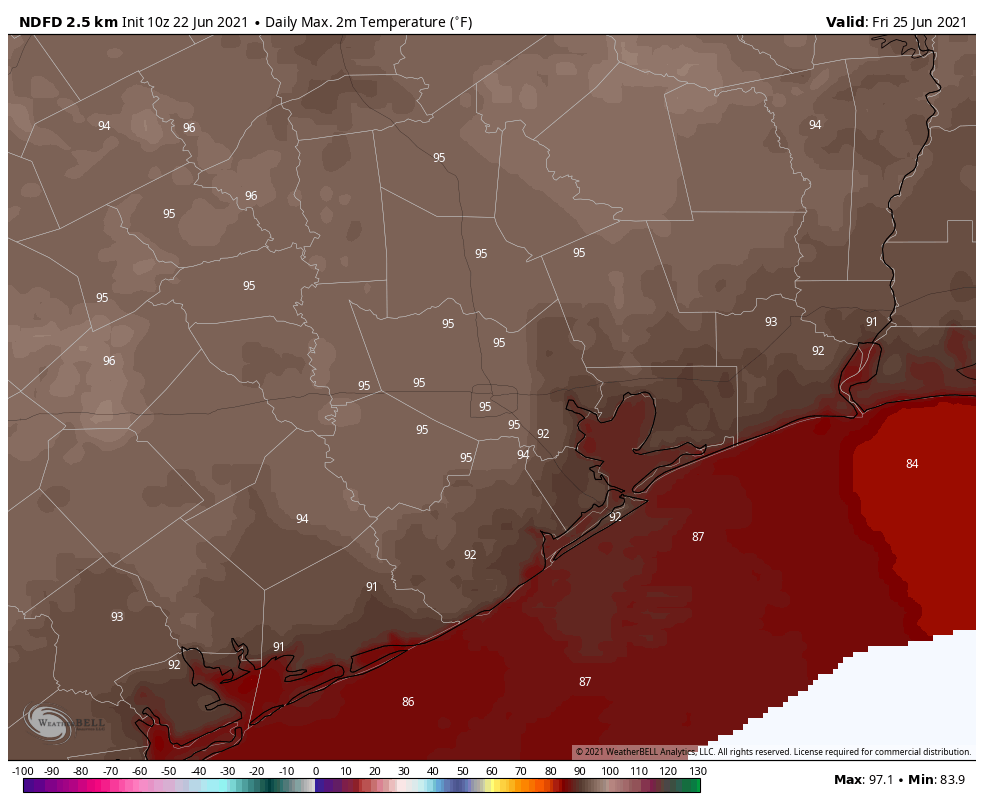 Next week
Rain chances will likely tick up further on Monday and Tuesday of next week as atmospheric moisture levels are likely to increase, and atmospheric conditions favor rising air. It's too early to say much about accumulations, but 1 to 2 inches of rain after several hot and sunny days would be not be unwelcome.
Tropics
The Gulf of Mexico is quiet in the wake of Tropical Storm Claudette, but we're starting to see some signs that the deeper tropics are waking up. (To be clear, there is nothing out there right now that should really concern us at all). Matt will have a full roundup on the tropics in a post early this afternoon.