Here's an update on what to expect later today, tonight and Sunday
TODAY
The radar is quiet this morning across Houston and it's likely to stay that way until early this afternoon. Later on storms may develop to the southwest of the city, in the Matagorda Bay area, and move north-northeast into Houston. Confidence is low in what may happen, but some forecast models show enough instability for some strong storms with this system during the afternoon and early evening hours before about 9 p.m, with some localized heavy rain. I can't rule it out. Temperatures will remain muggy throughout the day.
TONIGHT
The main storm system will approach from central Texas later tonight in the form of a major squall line. I'd expect these storms to move into the western parts of Houston by around midnight, and affect the region through sunrise. Fortunately for Houston, while there is strong lift associated with the front, the atmosphere isn't going to be all that unstable. This should limit the potential for very strong storms in the Houston metro area.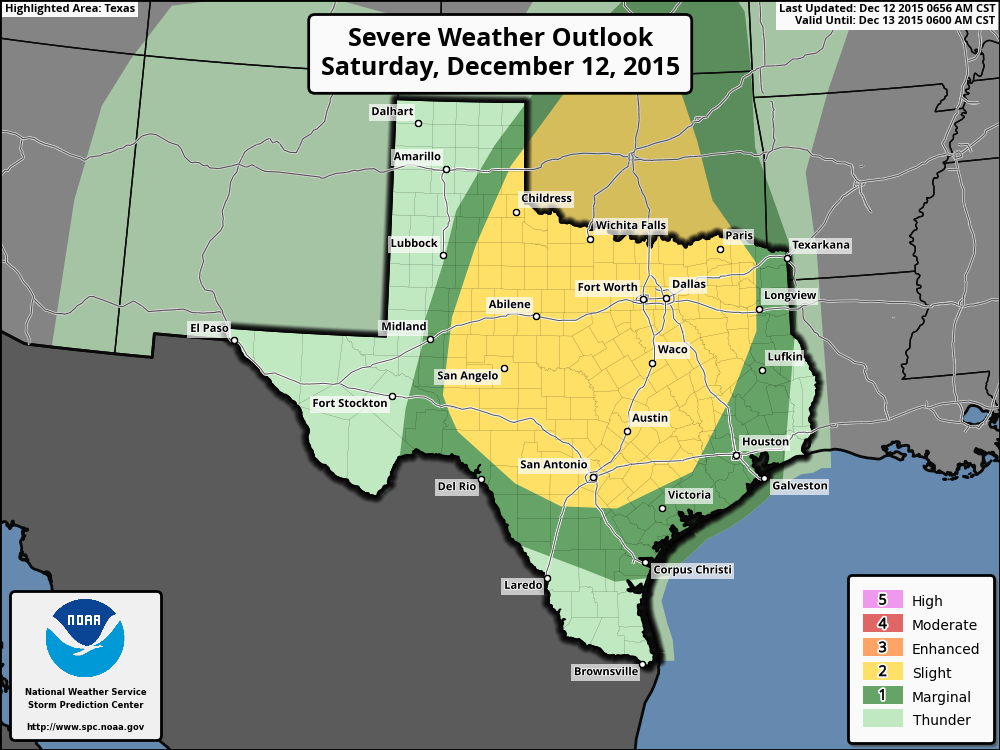 We may still see some wind gusts above 50 mph, which are pretty nasty, but I'm thinking the tornado threat is pretty low. This system will bring heavy rain and I'd expect 1 to 3 inches for most areas, with higher isolated totals possible. This should not be enough rain to cause more than minor, localized flooding.
SUNDAY
Rain chances will end during the day on Sunday, likely from west to east, from the mid-morning to early afternoon hours. Skies should clear out later in the afternoon or early evening. If you're heading out to the Texans game temperatures will be in the 50s, with some moderate winds, but you won't have to contend with rain.
Will the roof be open? HaHaHa.