As of 9 a.m. the cool front had made it through Houston, and the strongest storms were moving quickly to the east. Temperatures have fallen about 20 degrees in the wake of the front's passage, so adjust your thermostat accordingly.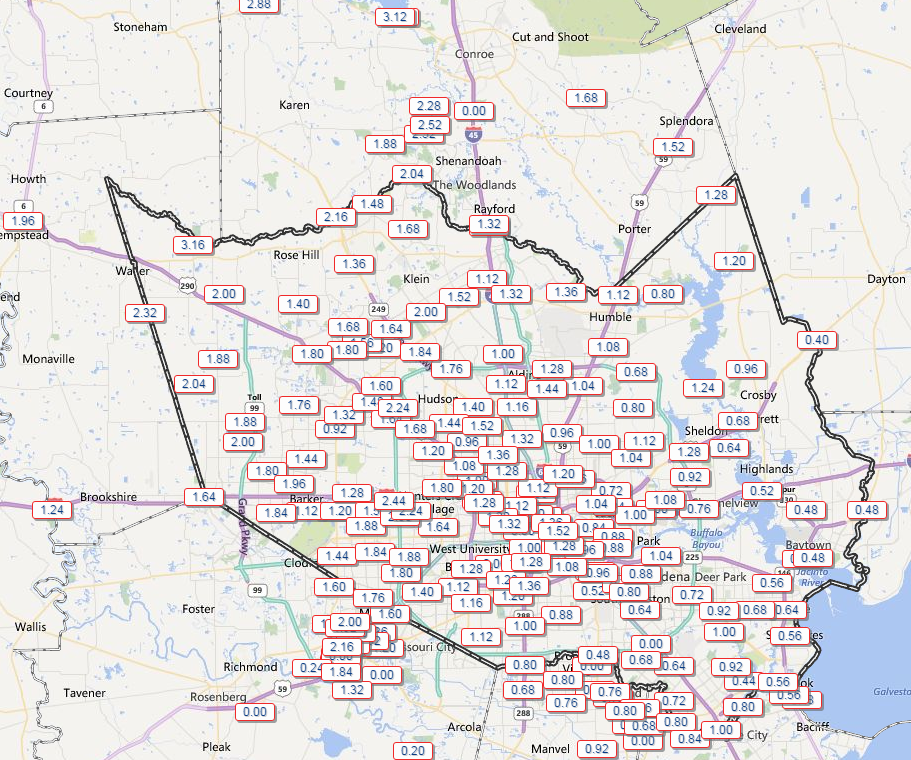 We should remain in the 50s for the rest of the day, and on and off showers will continue through the early afternoon hours. I expect showers to end, from west to east, during the early afternoon hours.
Expect clearing skies this evening, with moderate winds. The tailgate for the Texans game should be pleasant enough if you bundle up. I'd certainly rather be in the 50s than the 90s.
The front won't last too long, with the onshore flow reestablishing itself by Monday or so, but this warm-up, too, will be fleeting. Another front on Wednesday, possibly with storms, will usher in clear, cool conditions for the remainder of the work week. At this point next weekend looks really pleasant, with highs in the low 60s and lots of sunshine.