While it hasn't exactly been chilly this summer, at least July has been running a couple degrees below average for Houston. We're now set to, in the words of Emeril Lagasse, "kick it up a notch" this weekend. Let's rock and roll.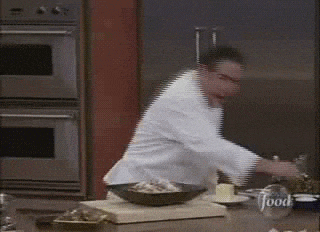 Today
High pressure is going to begin to exert its will on southeast Texas today. The amount of moisture in the atmosphere is going to drop precipitously, allowing for a reduction in rain chances this afternoon. The faucet isn't going to shut off completely, but it's likely going to scale back to a slow drip. Call it maybe 20 percent coverage of rain this afternoon. And that may even be generous.
More importantly, the heat is going to ramp up. We topped out at 93° at both Bush & Hobby Airports yesterday. Look for about 95-96° today officially, with a few places hotter and coastal areas a little less hot but quite humid.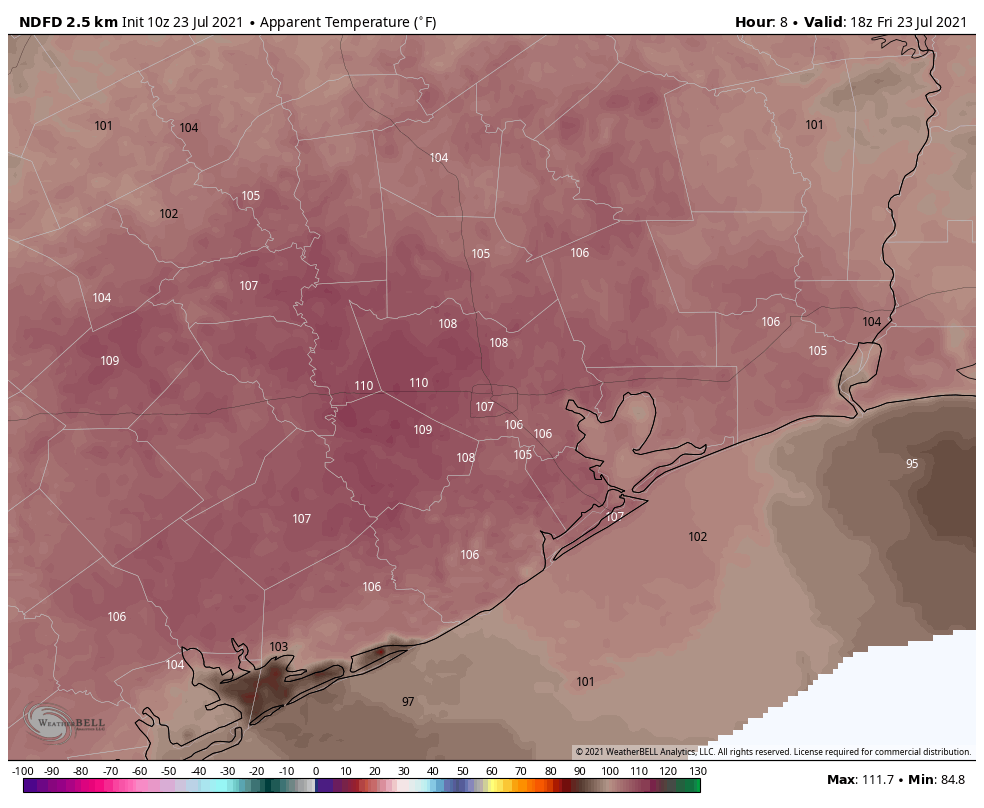 With the humidity, it's likely to feel like 105 to 110° at times, which is right about when Heat Advisories should be issued by the National Weather Service. So, don't be shocked to see at least a couple of those in the days ahead. It may turn a bit hazy as the day goes on and a cloud of Saharan dust arrives from the Gulf, but that will be more noticeable tomorrow I think. High summer's here folks.
Weekend
This weekend should feature similar weather on both Saturday and Sunday. I'd expect highs to be 96 to 98° officially, with a few places possibly coming in near 100° and coastal locales in the lower 90s. Lows will likely be in the 70s to low 80s. Heat index values each afternoon will again likely exceed 105° in many spots. Rain chances are about as close to zero as it gets for this time of year.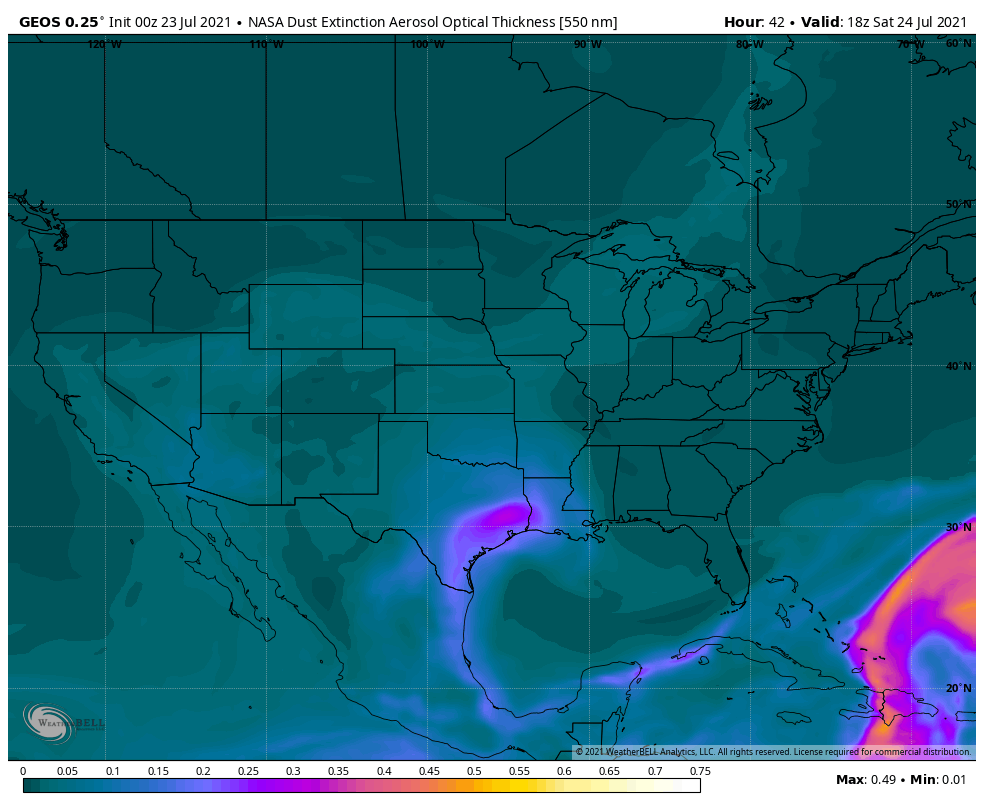 You will notice a good bit of Saharan dust in the air this weekend from that dust cloud overhead. I think Saturday may look more acrid than Sunday. Either way, those of you with respiratory sensitivity to dust events should be ready for some discomfort this weekend. Sunrises and sunsets may be a bit more alluring than usual at least.
Next week
Yesterday, Eric wondered if I might be able to provide some clarity on next week's rain chances. I can't tell you too much new, but based on what I see in the weather models, I suspect we'll see another hot, mostly dry day Monday, followed by a slightly less hot, slightly less dry Tuesday. On Tuesday, Wednesday, and Thursday, the center of the ridge shifts back into Colorado, which should be enough to open the Gulf back up for daytime, sea breeze-driven thunderstorms.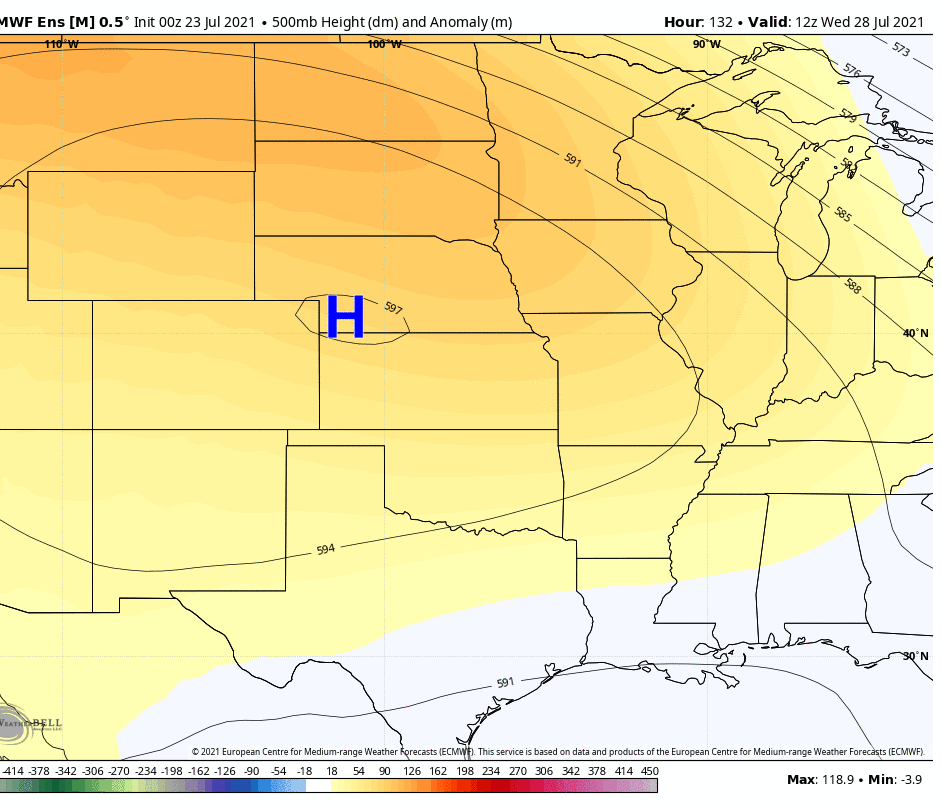 By later Thursday and into next weekend, it appears that the ridge will actually slide back southeast again toward Texas, which means we might recycle hotter, drier weather for several days late next week and into the weekend. I don't think it will be quite like this weekend, but it may not be too far off.
Tropics
The National Hurricane Center is highlighting a disturbance that is emerging off the Southeast coast today. It has a low chance of possibly developing over the weekend, but at this time it is not expected to turn west into the Gulf.