Good morning. Houston's summertime pattern will continue for the rest of this week, with hot days and a decent chance of afternoon showers and thunderstorms. These storms will be hit or miss—a few locations in the Houston region saw one-half inch of rain on Tuesday afternoon and evening, while most people saw no rain at all.
Wednesday
If the air feels a tiny bit drier this morning you can thank some thunderstorms that developed on the east side of Houston on Tuesday evening. These ushered some slightly cooler air into the region. This may slow development of showers today, but we still expect at least scattered activity later this afternoon and evening. Probably about one third of the area will see at least some brief showers, with a few locations seeing downpours. Highs should get into the mid-90s with light easterly winds. Lows tonight may briefly drop below 80 degrees.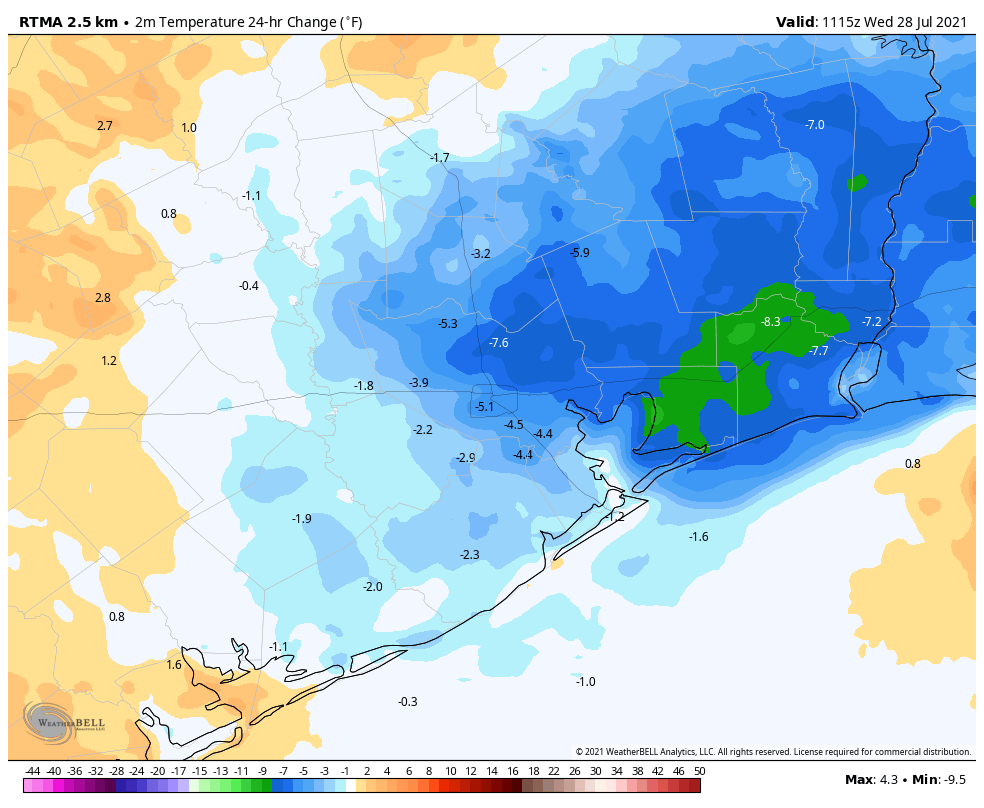 Thursday and Friday
Quite honestly the setup does not change much. Skies will still be partly to mostly sunny, with highs in the mid-90s, and a chance of afternoon and evening showers.
Saturday and Sunday
As high pressure becomes a little bit more dominant this weekend I think rain chances will lower a bit, but not go away entirely. Mostly, we're going to see sunshine and hot weather, with highs likely in the upper 90s. August begins on Sunday and yeah, it will feel like it.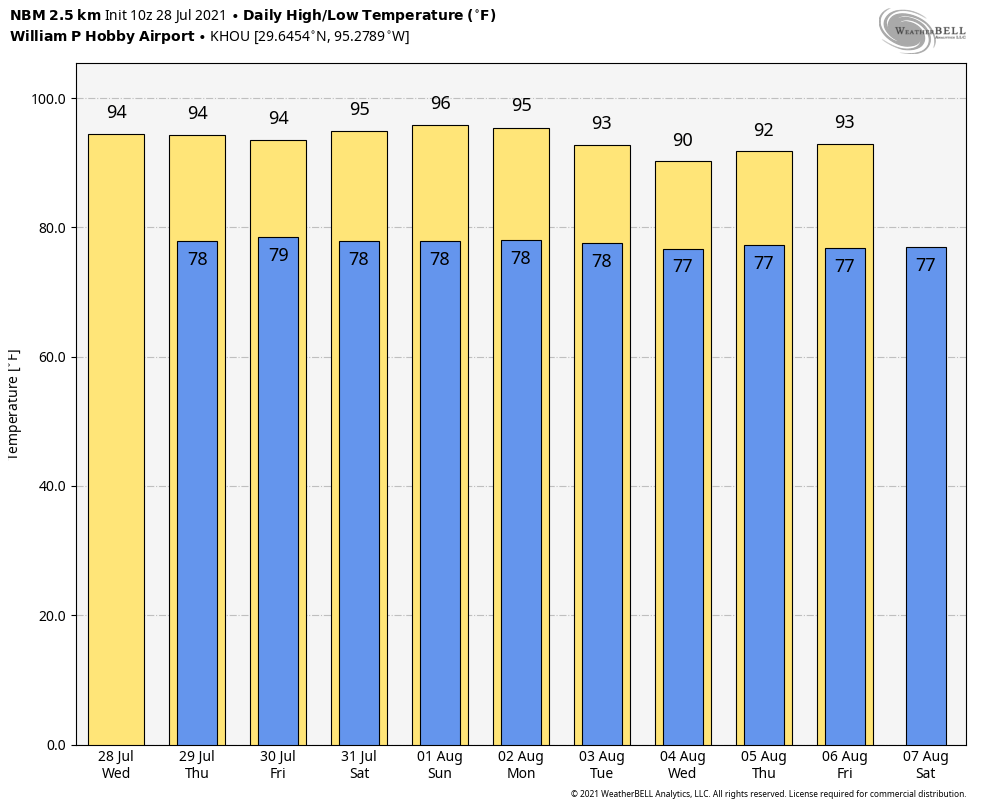 Monday and beyond
Monday looks hot and sunny again, but thereafter a dying front approaching Houston from the northeast may act to raise rain chances and slightly lower temperatures. We may be talking highs in the low 90s and rain chances of 50 percent or higher, but at this point it's difficult to have too much confidence in such a forecast.