Good morning. The heat is on this week with Monday's temperature rising to 98 degrees, and more of the same on the way. We might finally begin to see a bit of relief this weekend.
Today through Thursday
We're going to be pretty much under the influence of high pressure this week, which will make our days very hot—likely in the upper 90s—with mostly sunny skies and high humidity. While I'm not going to entirely rule out a stray shower or thunderstorm during the afternoon hours, they're unlikely where you live.
The upside of this weather, for Texas' sake, is that the near-tropical storm strength Invest 97L, presently sought of Jamaica, is very likely to remain on a westerly track around the high.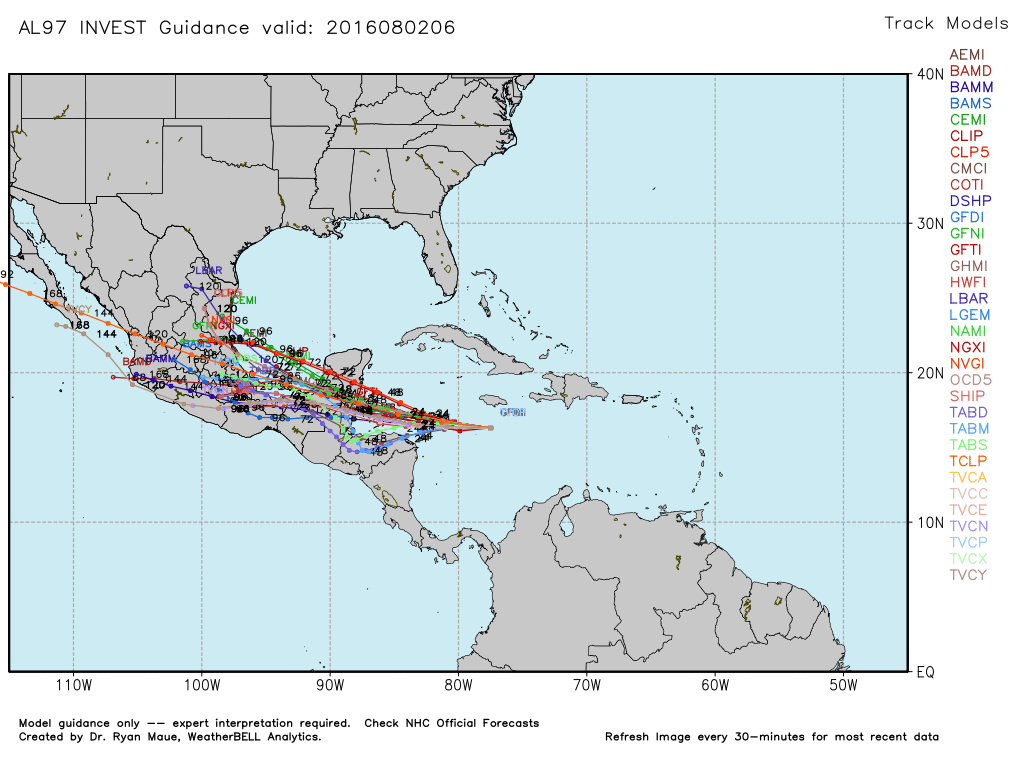 Friday and Saturday
The tropical system may eventually help draw some moisture into the Texas coast by Friday, however. This could lead to some more cloud cover and slightly better rain chances during the afternoon and evening hours as the sea breeze gets fired up.
I'm not saying we're going to see a deluge, but it is certainly possible that we'll see at least some scattered showers, and rain-cooled temperatures in the low- to mid-90s.
Sunday, Monday and beyond
At this point it looks like we'll remain in somewhat of a holding pattern for Sunday and Monday, with highs in he mid- to upper-90s and slight rain chances.
After this time the models split a bit, with the European tending toward a little bit wetter with some upper-level low pressure (which would help moderate temperatures), and some of the global models keeping temperatures high and skies mostly dry. We'll worry about that another day, as for now we're just going to need to survive another hot, summer week in Houston.