August is almost always Houston's hottest month. It has a normal high temperature of 94.5 degrees, compared to 93.7 degrees for July, and 91.4 degrees for June. And typically, the region experiences its warmest day of the year this week, or next, according to data from the National Weather Service.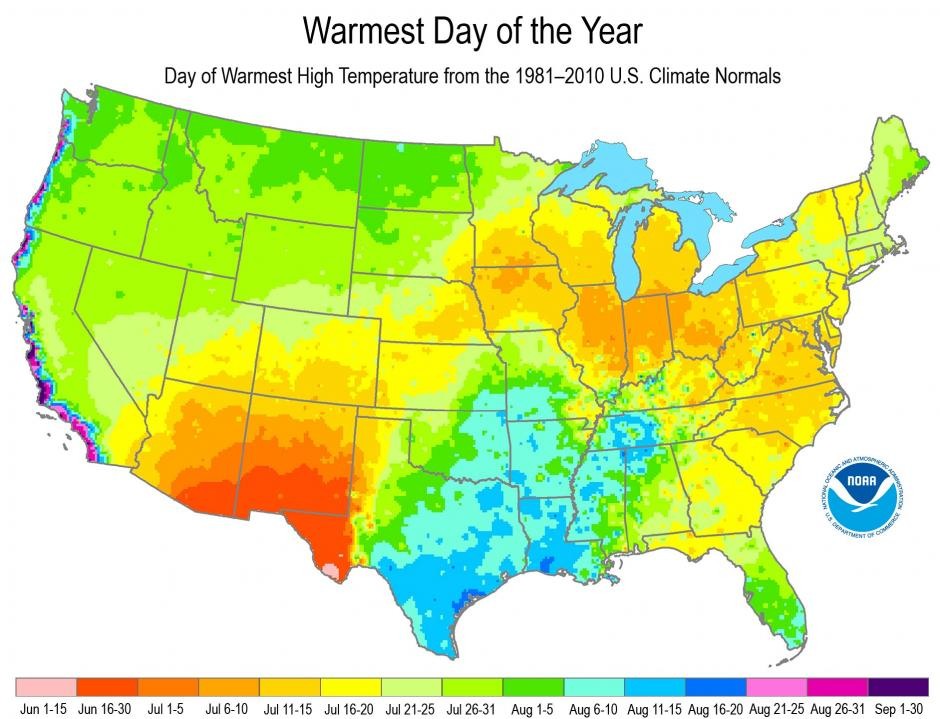 Looking across the country there's an incredible spread of "warmest" dates, from early June (Southwestern United States) all the way to the end of September (West coast). But for most of Texas they come during the month of August. What's interesting is that this is when our days are starting to get shorter.
Houston had its longest day in 2016 back on June 20, the summer solstice. The official sunrise was 6:21am that day, and sunset occurred at 8:25pm, making for nearly a 14 hour, 4 minute day. Next week, when Houston normally receives its "warmest day" of the year, there will be about 1 hour of sunlight less. (For example, on August 15, sunrise is at 6:50am, and sunset at 8:02pm).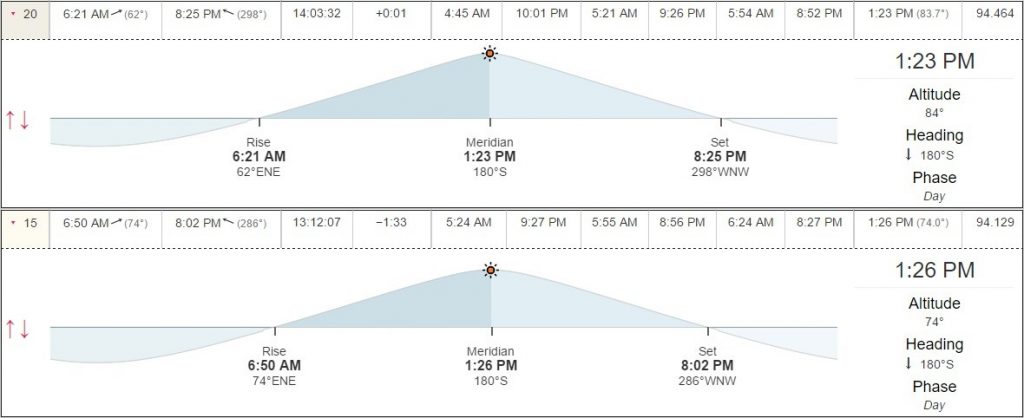 What's at work here is a factor known as seasonal lag. This is caused by differences in land (which heats and cools quickly), versus water, which has a higher specific heat and therefore takes longer to warm up during the summer, and to cool down during the fall. In the image of "warmest days" you can see areas affected by onshore winds (California, Texas coast) typically have the latest warm days. In much of Texas and Louisiana this is due to the lag in warming for the Gulf of Mexico. Conversely some of the most landlocked areas, such as the desert southwest, experience peak heating contemporaneously with the summer solstice.
For Houston this means more warmth later in the summer, but it also means cooler weather hangs around longer in the spring. If there were no seasonal lag, the weather Houston now experiences in June would be what it would feel like in mid-April. Which is depressing to think about!