Houston enjoyed reasonably good weather for the partial eclipse on Monday, and perhaps what was most striking to me is how pleasant it felt outside shortly after 1pm, when about two-thirds of the Sun was obscured by the Moon. If only every August afternoon felt like that. In any case, it is now time for us to focus on the weather, with the potential for a very wet weekend due to tropical moisture.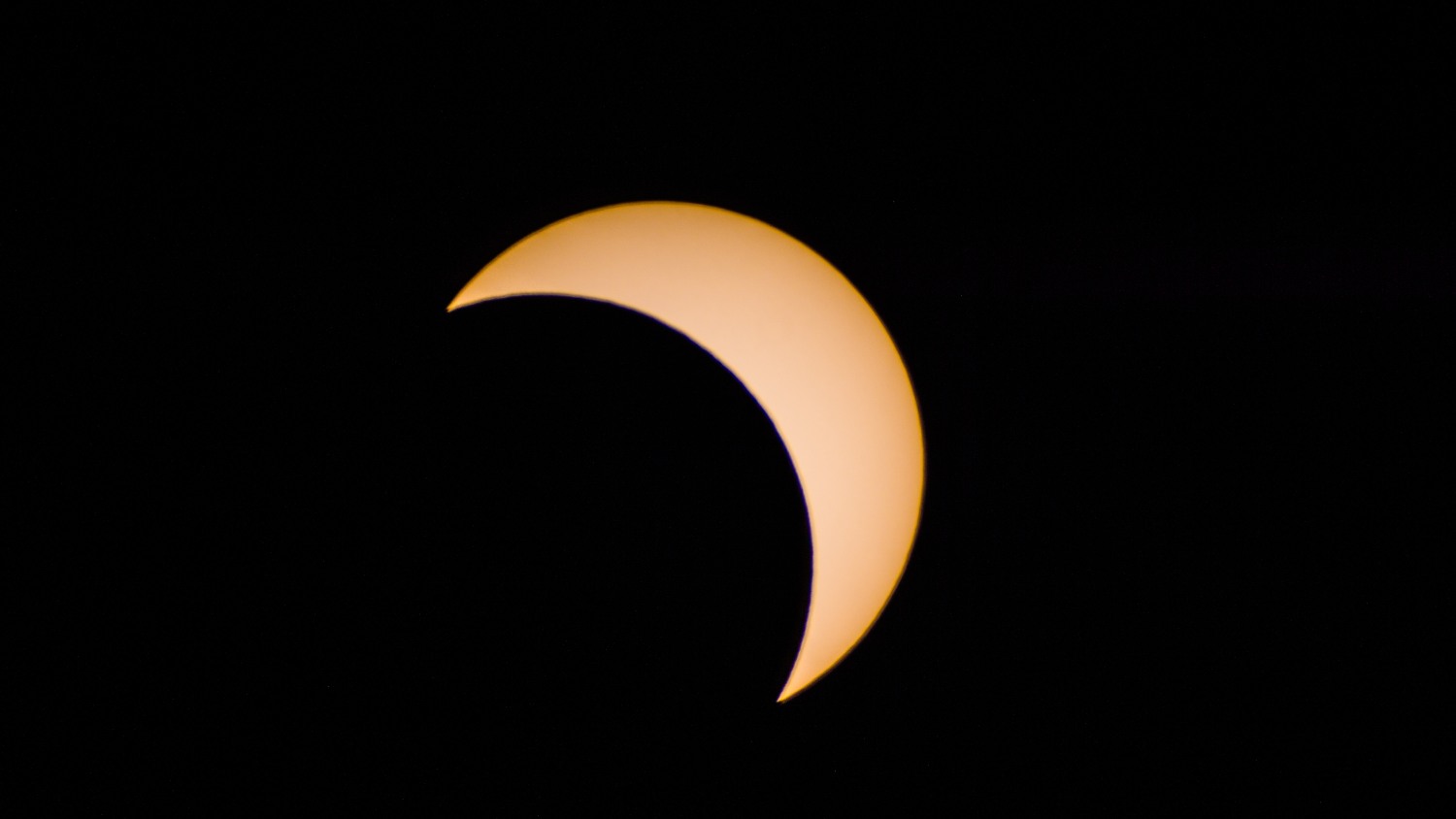 Tuesday through Thursday
Houston will remain in a summer-like pattern for most of the rest of the work week—with highs in the low- to mid-90s and scattered afternoon showers—with a few twists. Most notably, a cool front will sag into the northern parts of the Houston region by late Wednesday or so, and while this won't provide much relief from the heat it could raise rain chances a little bit.

Friday through Monday
Here's where the tricky part of the forecast begins. As you may recall, Tropical Storm Harvey dissipated on Saturday as it moved westward across the Caribbean Sea. However its remnant storms have continued to move west, and this area of disturbed weather is now moving into the Yucatan Peninsula. Several key forecast models anticipate development of this system over the next two or three days into a depression, and then tropical storm, over the southern Gulf of Mexico. The National Hurricane Center rates this as 90 percent likely, and a couple of aircraft reconnaissance flights are planned for today to investigate.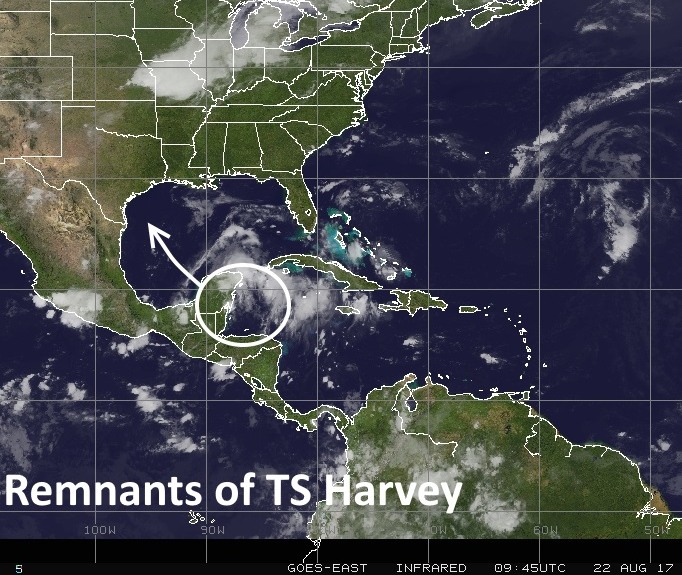 We're starting to become a bit concerned about undead Harvey for two reasons—it has the potential to produce a lot of rainfall, and the forecast tracks have been edging northward, from a final landfall along the central Mexican coast to now closer to south or central Texas. The latter scenario, especially, could produce a lot of rainfall for Texas, including Houston.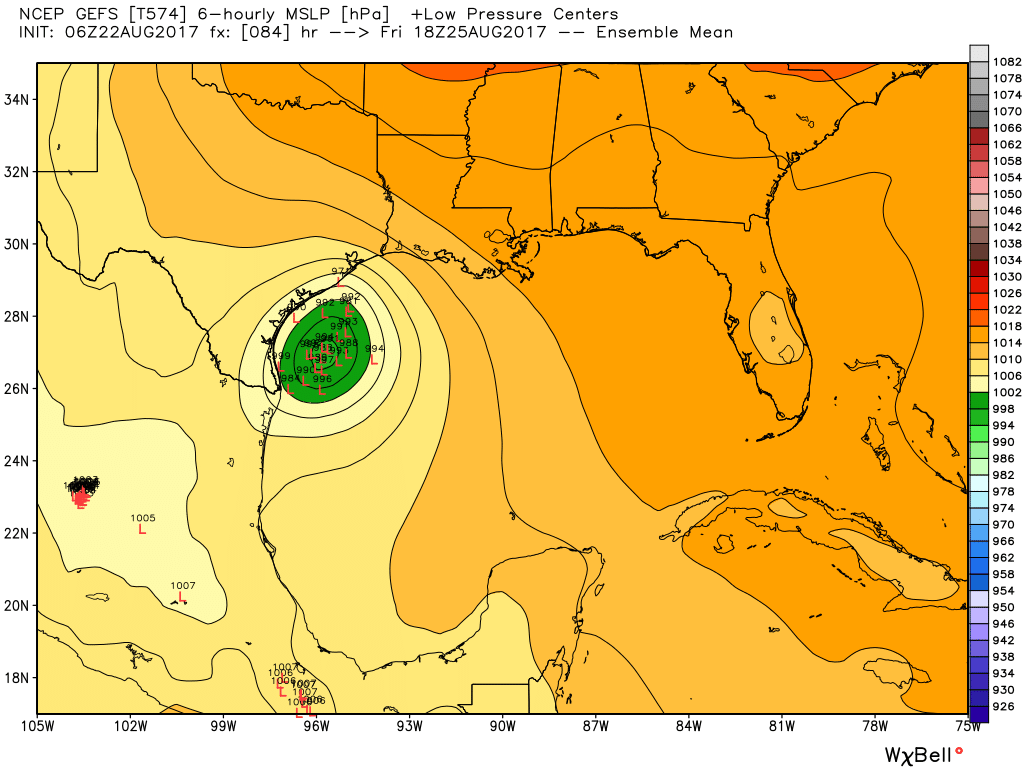 I think the best case scenario for this weekend is scattered showers and highs in the low 90s. In the worst case scenario, we have the potential to see some widespread flooding. Some of the global forecast models have painted rain bullseyes of 10 to 15 inches of rain over parts of the Houston metro area. Although it is too early to have much confidence in that, this definitely shows the potential for heavy rainfall if Harvey reforms (even into a weak tropical storm) and moves into the central Texas coast. If heavy rains do come, right now they're most likely from later on Saturday through Monday for the Houston area.
Here's the bottom line: It's too early to have much confidence in the forecast, but it looks like a tropical system—depression, storm, or even a modest hurricane—could move toward Texas and reach the coast by Friday, or so. While we'll have to watch for winds if it becomes a hurricane, right now the biggest potential threat is flooding. Needless to say, we are going to be watching this closely for you.