Good morning. Houston faces three rather hot days, with high temperatures in the upper 90s to 100 degrees, before a pattern change heading into the weekend. Friday and Saturday should bring fairly healthy rain chances, although showers will likely still be hit or miss for the region. Most of next week should bring typical August-like weather.
Tuesday
High pressure is starting to build back over the region, and will do so for the next three days. If you've been paying attention during June and July of this summer, you'll understand what that means: sunny skies and hot temperatures. Highs today will range from the low 100s for areas well inland, to upper 90s in the city of Houston to the mid 90s right along the coast. Rain chances are probably about 10 to 20 percent, with the slightly better chances near the coast this afternoon. Winds will be slight, out of the south at 5 to 10 mph. Overnight lows will once again only fall to around 80 degrees.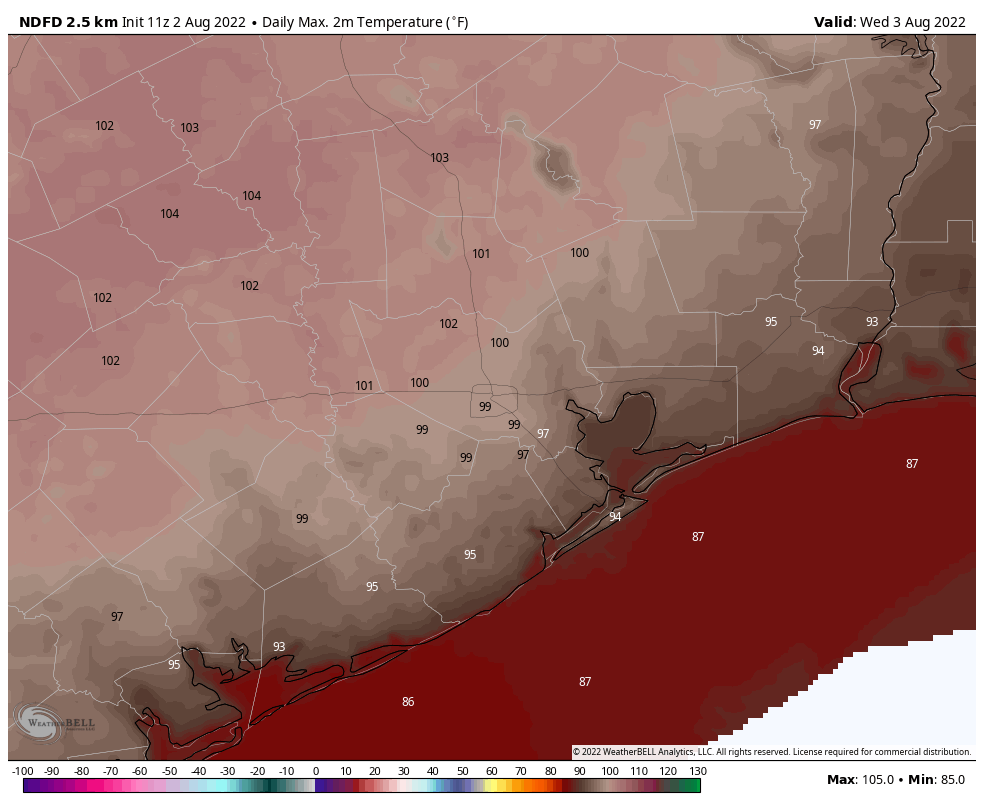 Wednesday and Thursday
More of the same. Wednesday will probably be the hottest day of the week, but the difference will be negligible.
Friday and Saturday
The pattern changes toward the end of the week, as high pressure moves off, and the region opens up to an influx of tropical moisture. It looks like the bulk of this moisture will remain east of Houston, over the Beaumont and Port Arthur areas, but I still think we'll see scattered, if not widespread showers. With partly sunny skies, look for highs to generally only reach the low 90s for much of the region.
Sunday
There probably will be a little more sunshine, and fewer rain showers, by Sunday. Look for highs in the mid-90s.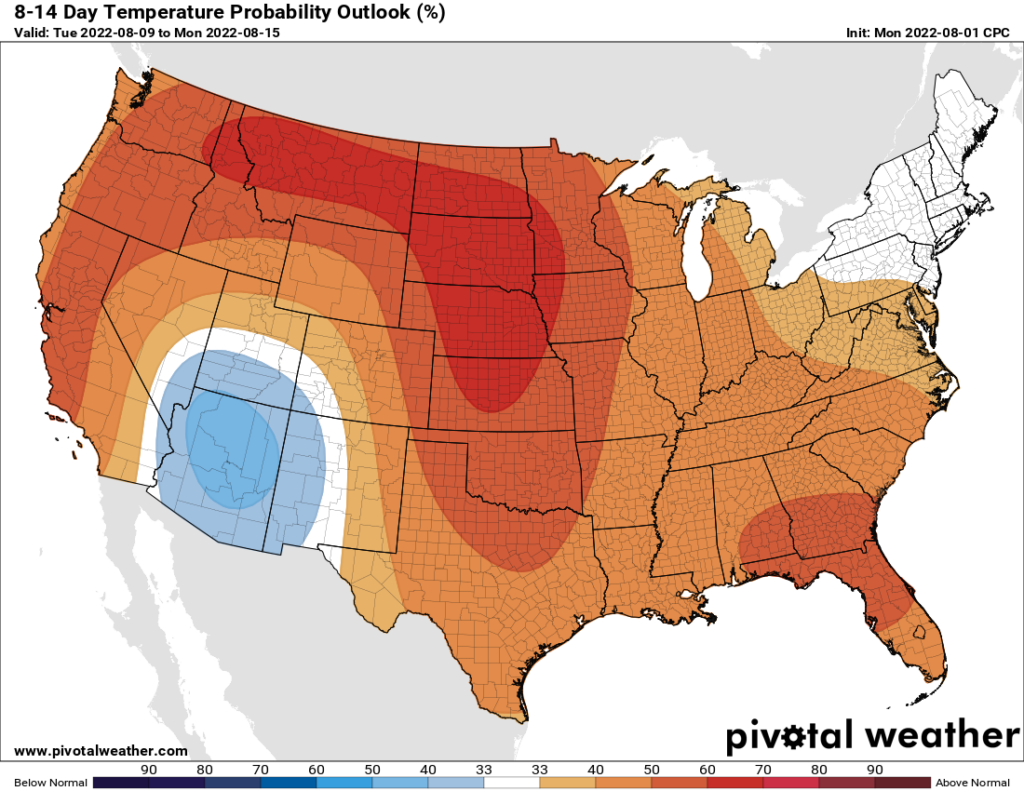 Next week
As of now, next week appears likely to bring classic August-like weather to Houston, which is to say sunny skies, highs in the mid-90s, and a smattering of rain chances driven primarily by the afternoon sea breeze.