Welcome to August, everyone. With an average temperature of 88.1 degrees, this month beat out 1980 (87.5 degrees) as the warmest July in Houston's recorded history, dating back to the year 1889. Of course, Houston also experienced the warmest June in history this year. So does that mean August will be torrid as well? This is far less certain, and the first week or ten days of the month should feel mostly like a typical August. We'll even start the month with a nice chance of rain showers today. All of this may provide little comfort, of course, as August is typically the hottest and most unpleasant of the year for Houston, weather-wise.
Also, as of today, we're one-third of the way through the Atlantic hurricane season. It has been a relatively quiet start in terms of overall activity—while there have been three named storms, they have all been weak, short-lived systems. Happily, the next week or so looks pretty quiet as well. Unfortunately, most of a season's activity comes later in August, and September, so we cannot draw any conclusions yet about what lies ahead for the Atlantic Ocean, Gulf of Mexico, and Caribbean Sea. Matt will have more tomorrow in his tropics update.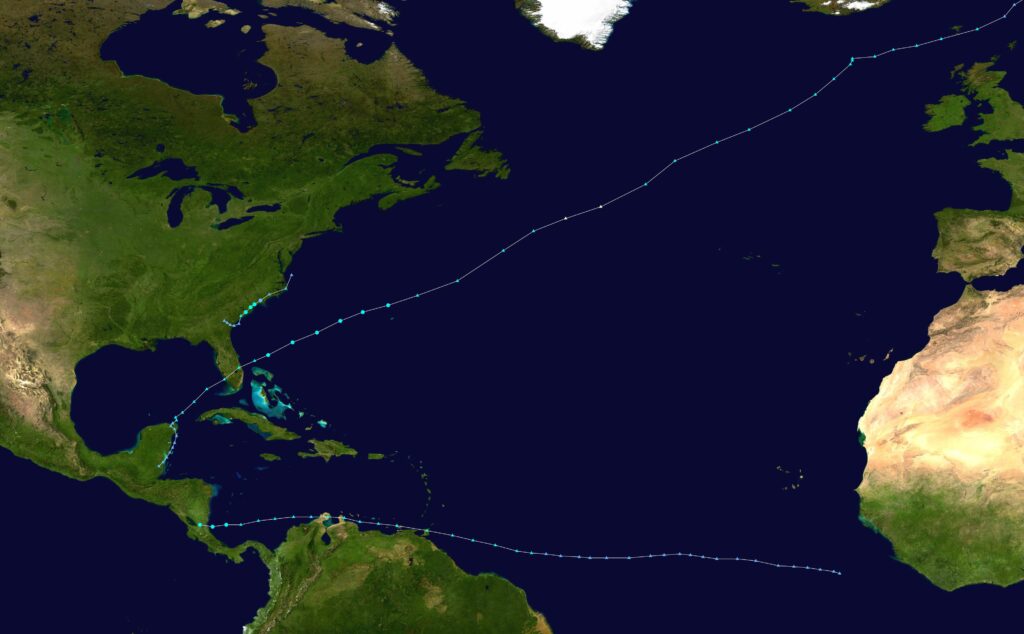 Monday
Today should bring scattered showers later this morning, and into the afternoon hours, as low pressure and a reasonably moist atmosphere support rainfall. Chances will probably be in the 30- to 50-percent range for locations south of Interstate 10, with slightly reduced chances further inland. Skies will be partly cloudy, with high temperatures likely topping out in the mid-90s. Winds should generally be light, out of the southeast, at 5 to 10 mph. Lows tonight may briefly drop below 80 degrees.
Tuesday, Wednesday, and Thursday
High pressure builds back into the region during the middle of the work week, and this should bring mostly sunny skies overhead. This will push high temperatures into the upper 90s, to possibly 100 degrees for inland areas. Rain chances will fall back to around 20 percent each day, with isolated to scattered showers developing along the sea breeze.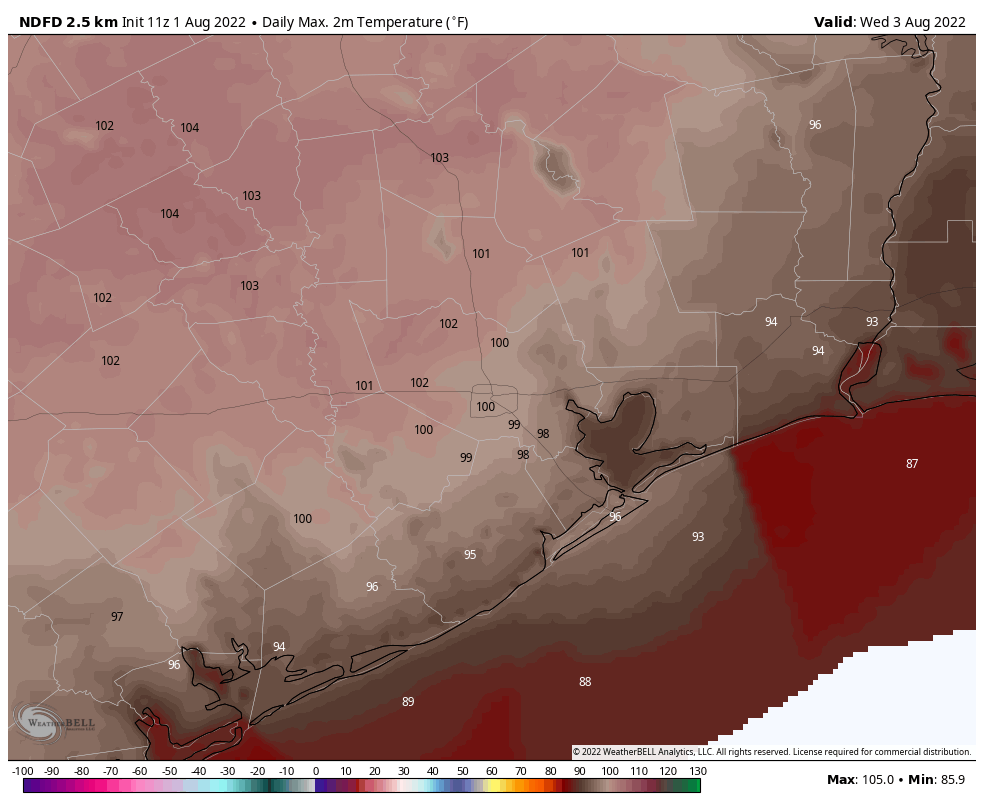 Friday, Saturday, and Sunday
As high pressure backs off, our atmospheric conditions will become more favorable for rainfall heading into the weekend. Right now I'd peg rain chances at 50 percent for both Friday and Saturday, with perhaps lesser chances on Sunday. It's still too early for a precise forecast, but certainly we could see a fair amount of showers and thunderstorms. Regardless, partly cloudy skies should help to limit high temperatures in the low- to mid-90s.
Highs should remain in the mid-90s to start next week.