Good morning. Houston's weather is already hot, and it's going to get hotter thanks to a strengthening high pressure system. So the big question is when will this pattern break, bringing us some cloudier skies, rain chances, and somewhat cooler daytime temperatures? The answer is: Not any time soon.
Tuesday
Today will be the "coolest" day for the remainder of the week, as high temperatures rising into the low- to mid-90s across the region. Expect mostly sunny skies with southerly winds, perhaps gusting to 20 mph. Low temperatures tonight will only drop into the upper 70s for inland areas, and 80 degrees for coastal areas.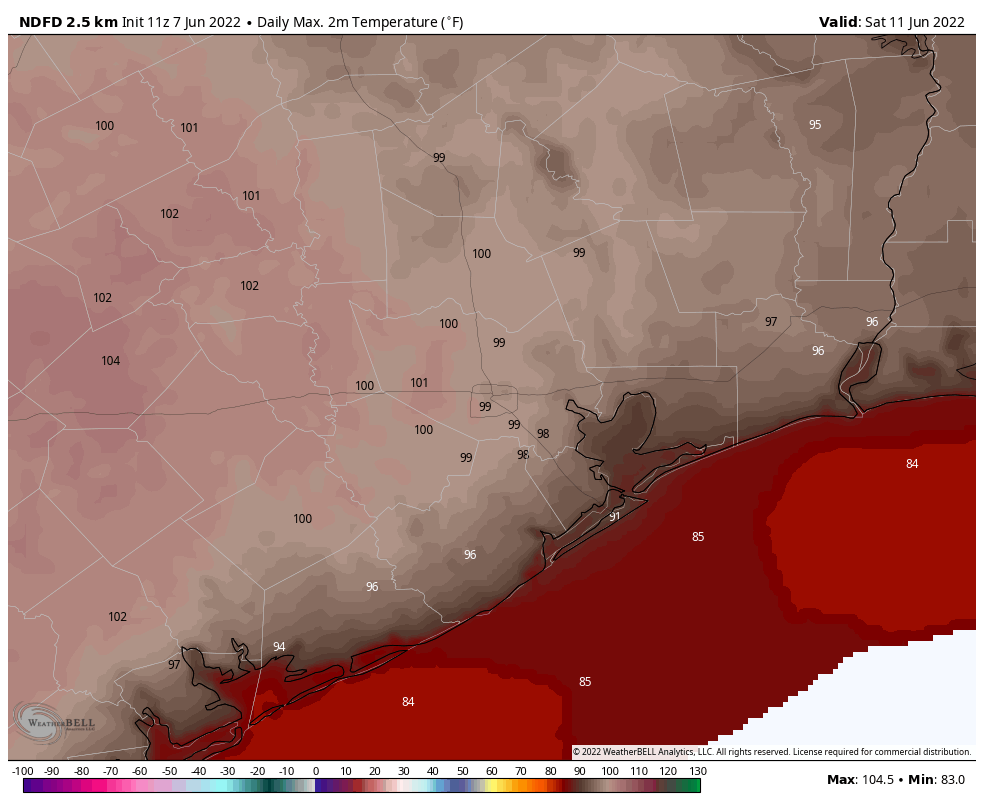 Wednesday
Another day like Tuesday, with highs peaking in the mid-90s for most areas.
Thursday, Friday, Saturday and Sunday
Hello, heat wave. Temperatures will push into the upper-90s to perhaps 100 degrees for much of the area, with hot and sunny skies. Yesterday I mentioned the possibility of a dying front moving into Houston and bringing some relief. Well, that dream is likely dead. Now we're just going to see sunshine and heat. And then some more sunshine.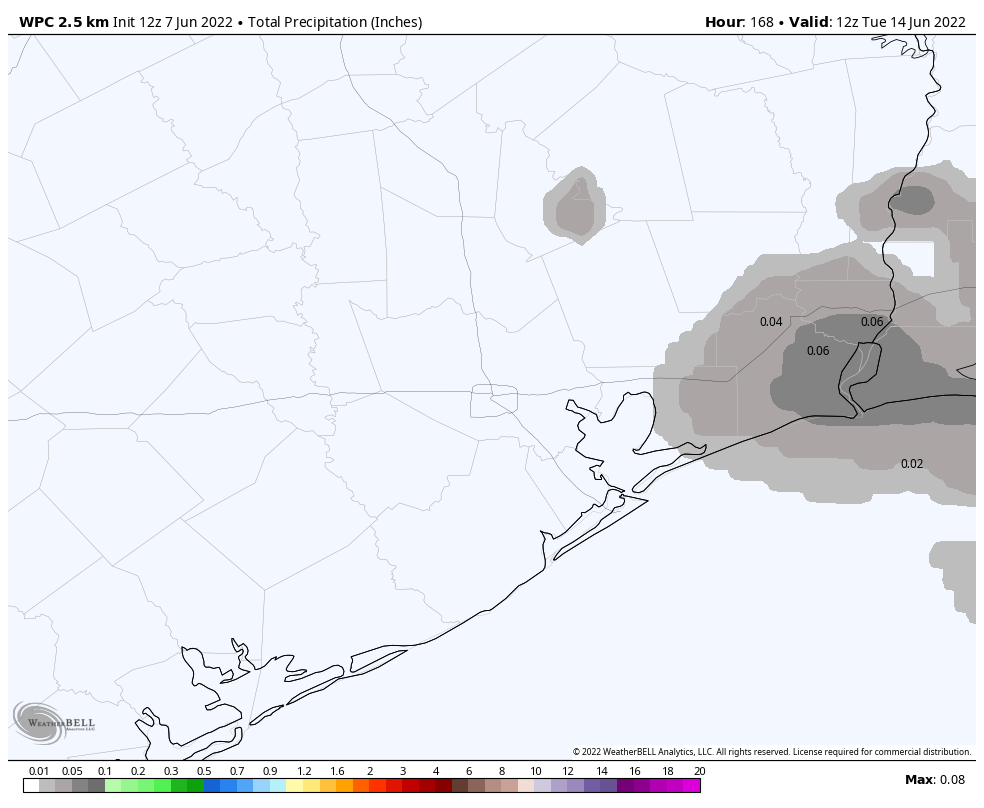 Next week
Conditions may moderate a little bit next week, but I don't see any real rain chances sneaking back into the forecast into the middle or end of next week.
I know it's a short post today, but there's not much to say when high pressure has its way.