Good morning. Alas, there is no real change in the forecast: Houston is hot, and we're going to get hotter. There is no real relief in sight, and rain chances are near zero for the next 8 to 10 days. We are entering a bonafide heat wave, with high temperatures cresting above 100 degrees for much of the region away from the coast for a few days this week. Some people have responded, "Houston is hot in the summer." And that's true, it is. But at this time of year the normal high temperature is 92 degrees, not 102 degrees. We have a chance to set several daily high temperatures over the next week.
So yes, Houston is hot in the summer. But we shouldn't be this hot, this early, in the summer.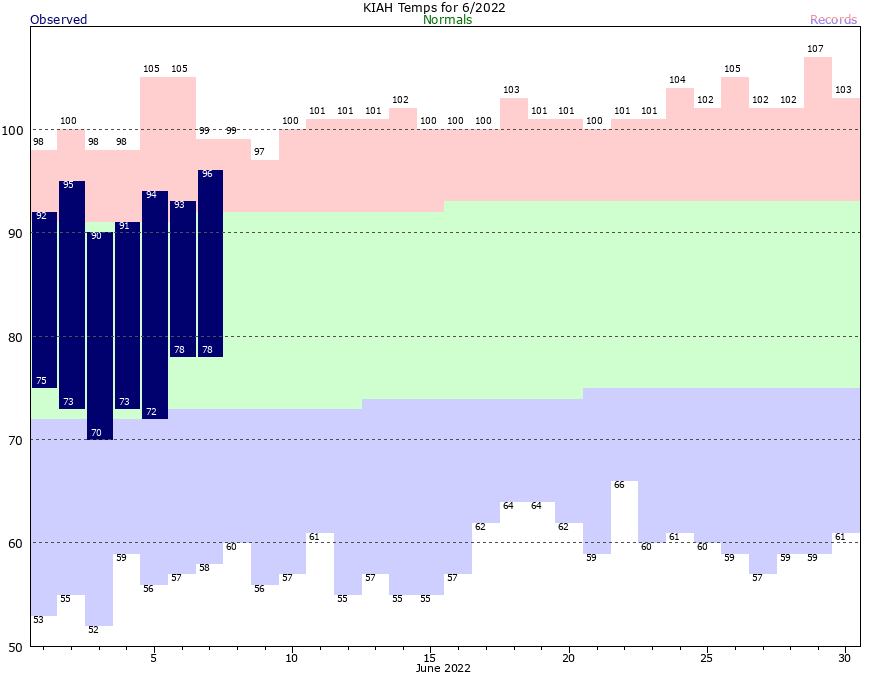 Wednesday
High temperatures will generally reach the upper 90s today beneath mostly sunny skies. Winds will be out of the south at 10 mph or, so, with moderately higher gusts. You already know the nights are going to be warm, don't you? Galveston has broken its record for "high" minimum temperatures the last two nights, with the temperature only dropping to 83 degrees. Expect more of the same in the days ahead.
Thursday, Friday, Saturday, and Sunday
As high pressure intensifies over the southern United States, Houston will not be spared. Each of these days could hit 100 degrees, with temperatures likely peaking on Saturday. Please take heat and sun precautions when outside during the middle of the day. Skies will be sunny, with moderate southerly winds.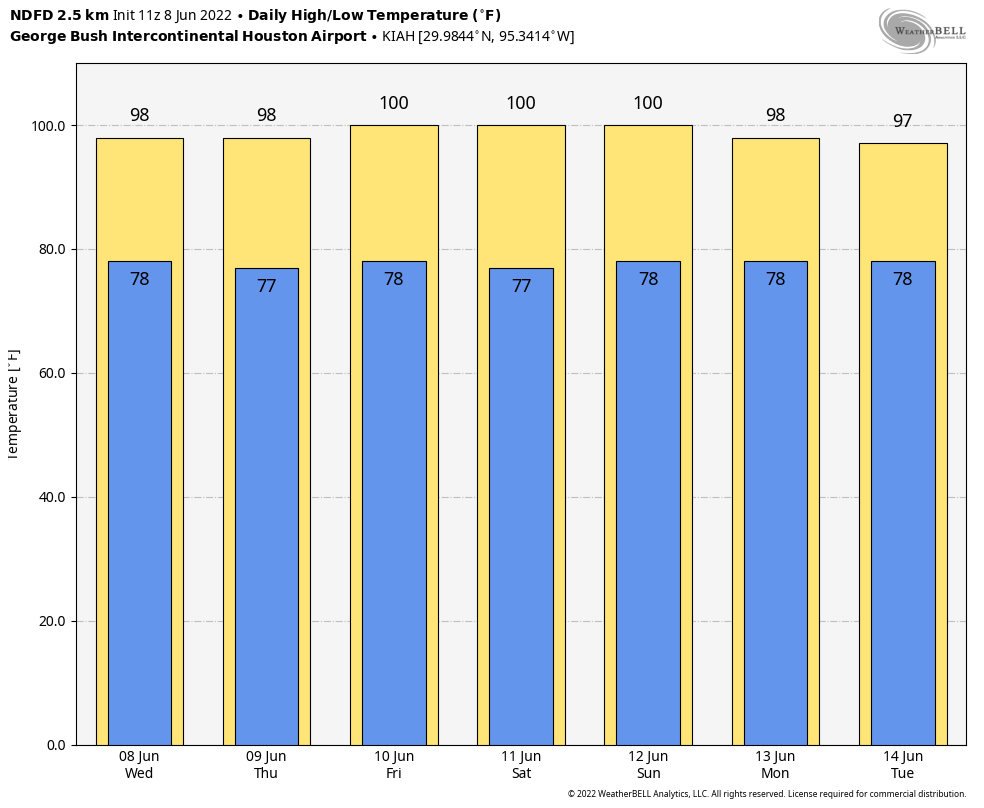 Next week
The overall pattern changes a bit next week, as high pressure ridge starts to ease a little. That probably means our high temperatures will drop into the mid-90s, and perhaps by Wednesday or Thursday of next week a chance of some sea breeze showers will return.