High pressure will continue to dominate our weather for a couple of more days before a low-pressure system brings some relief on Friday. Accordingly, instead of highs reaching 100 degrees for much of the region, we should be down in the low- to mid-90s, along with some decent rain chances this weekend.
Wednesday
For today, however, we can expect widespread highs of 100 degrees away from the coast as the Houston region bakes beneath mostly sunny skies. Rain chances are about 20 percent along the coast this afternoon, and perhaps 10 percent for inland areas. Winds will be out of the south at about 10 mph, with higher gusts. The city will struggle to fall below 80 degrees tonight.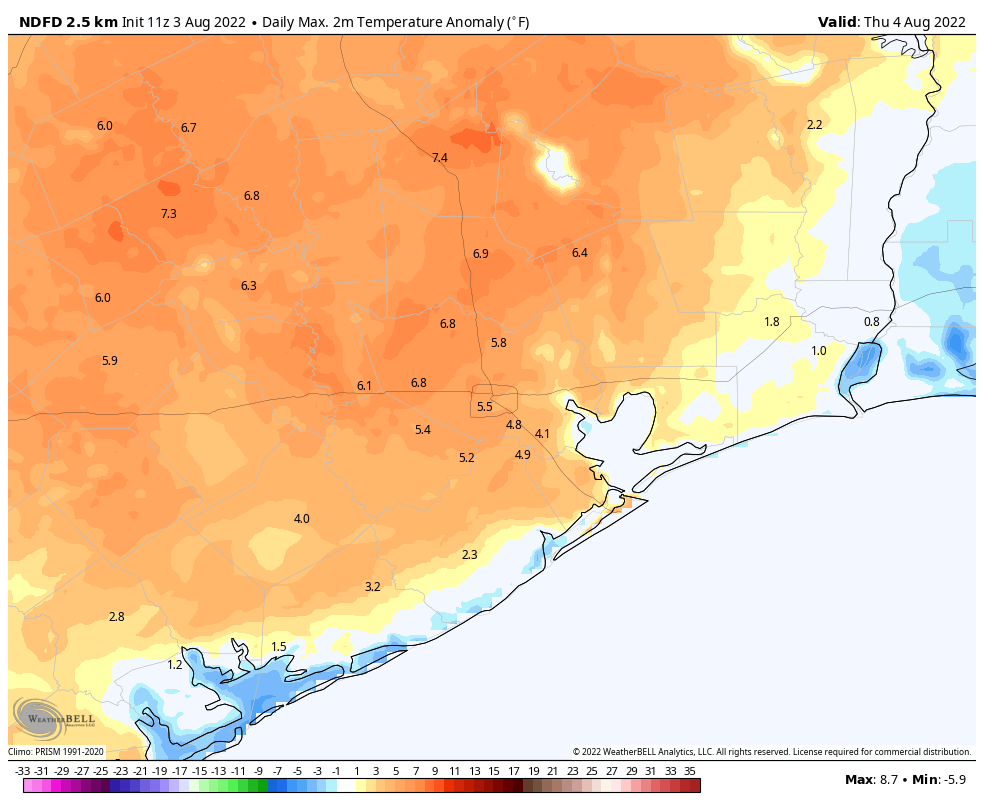 Thursday
More of the same.
Friday
An upper-level low pressure system will move into the area, and this will also bring a surge a tropical moisture. As a result we're going to see a healthy chance of showers and thunderstorms. I'd put chances for areas east of Interstate 45 as high as 60 or 70 percent, whereas the potential for rain west of the freeway is probably closer to 50 percent. Accumulations will probably average a few tenths of an inch, but there will be pockets of higher totals. As a result of the rain and pattern change, highs on Friday may top out in the low 90s.
Saturday and Sunday
Rain chances of 40 percent, or so, will linger through the weekend but coverage should be less than on Friday. Skies should be partly to mostly sunny, and as a result we can probably expect high temperatures to reach the mid-90s.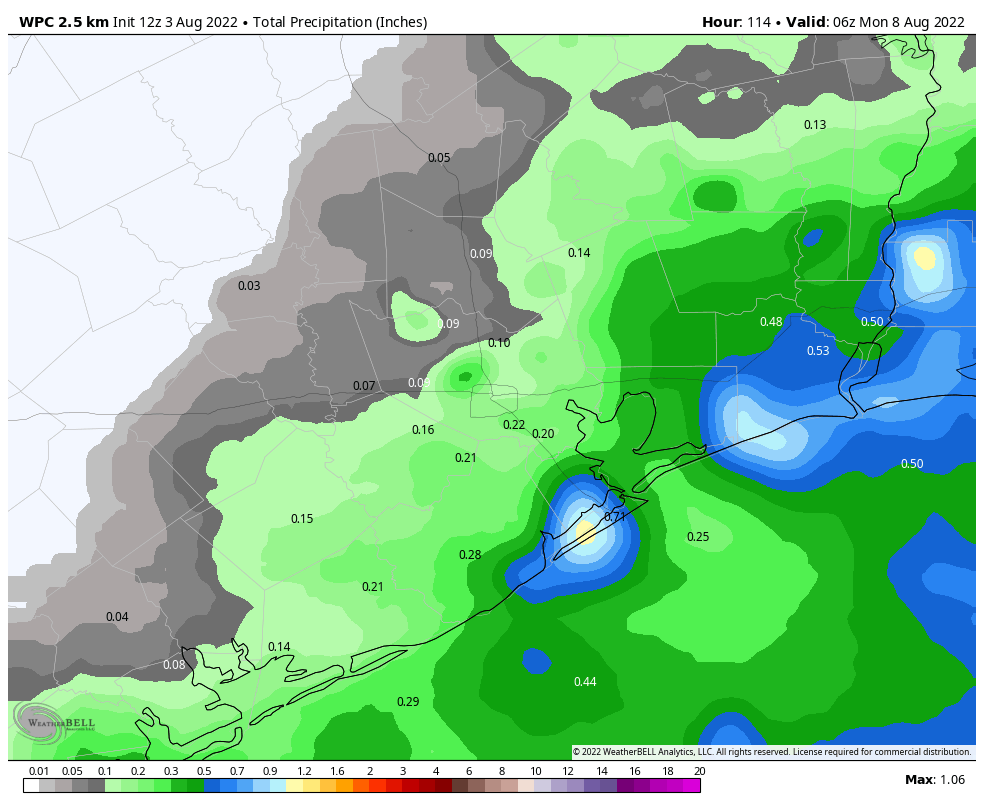 Next week
Most of next week looks to see fairly typical weather for August. Climatologically, early-to-mid August often is the hottest time of year for Houston, so this means highs generally in the mid-90s for Houston, with warmer conditions for inland areas such as College Station. Rain chances won't be zero, and there's a chance we could see a mid-week system that will bring us some additional, much-needed rainfall.