Houston now has officially recorded 20 100-degree days this year, which is enough to tie us for fourth all-time for any calendar year. The bad news is that we're going to see yet another day with widespread triple-digit temperatures across the region today. The good news is that this may be the last one for at least several days with relief on the horizon.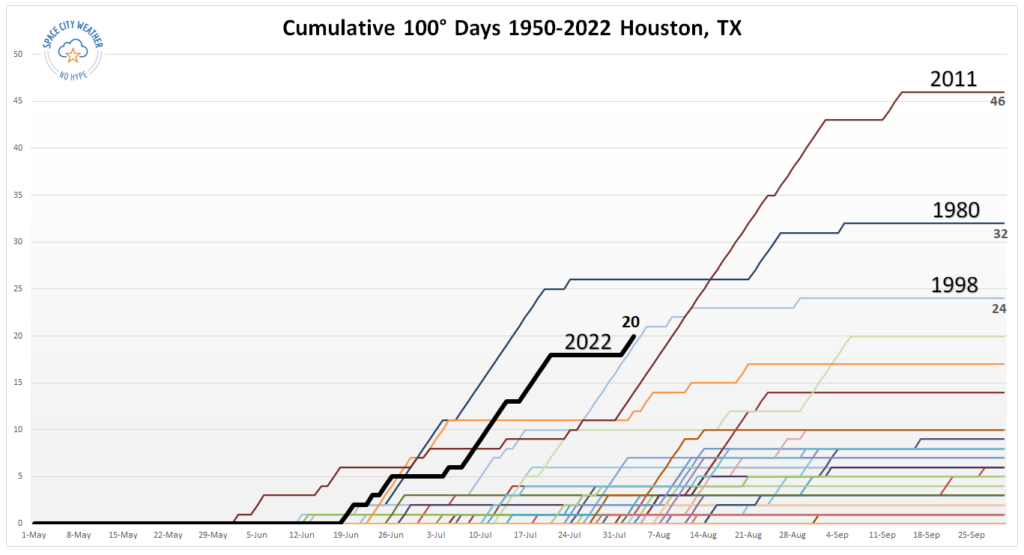 Thursday
It will be another scorcher as high pressure drives inland temperatures above 100 degrees, with mostly sunny skies. Winds will be out of the south at about 10 mph, with higher gusts. Like on Wednesday, we'll see some scattered showers and thunderstorms fire up along the sea breeze, but overall chances are only about 10 or 20 percent. Overnight lows will again struggle to drop below 80 degrees.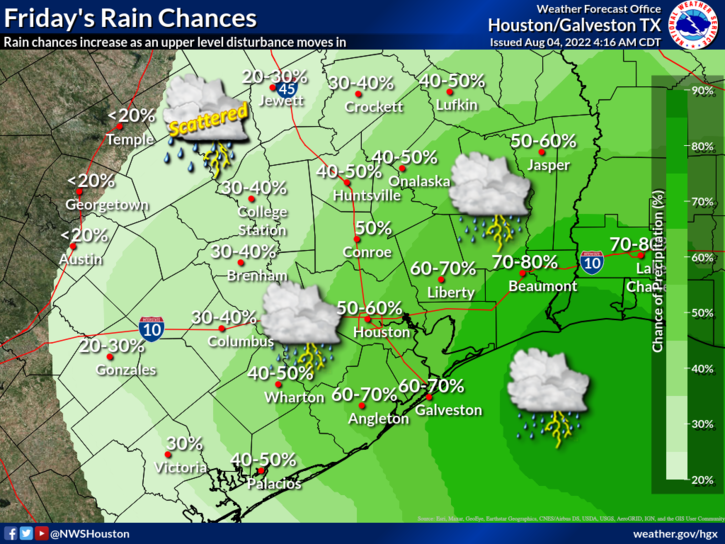 Friday
As high pressure retreats, an upper-level low pressure system will help usher in a surge a tropical moisture from the Gulf of Mexico. This will lead to partly to mostly cloudy skies, and bump up rain chances for areas that are either east of Interstate 45, along the coast, or both. We're talking about a 60 or 70 percent chance of rain for these areas, with lesser chances further inland and westward. Overall accumulations won't be above a few tenths of an inch for most locations, but some areas should see bullseyes of 1 to 2 inches. Highs will be dependent upon clouds and rain, but should hold in the low-90s for much of the area.
Saturday and Sunday
Both weekend days should see highs in the low- to mid-90s, with mostly sunny skies. Rain chances will remain elevated for coastal areas, especially on Saturday. But we're not looking at anything approaching a washout as showers will be hit or miss, and should move through quickly.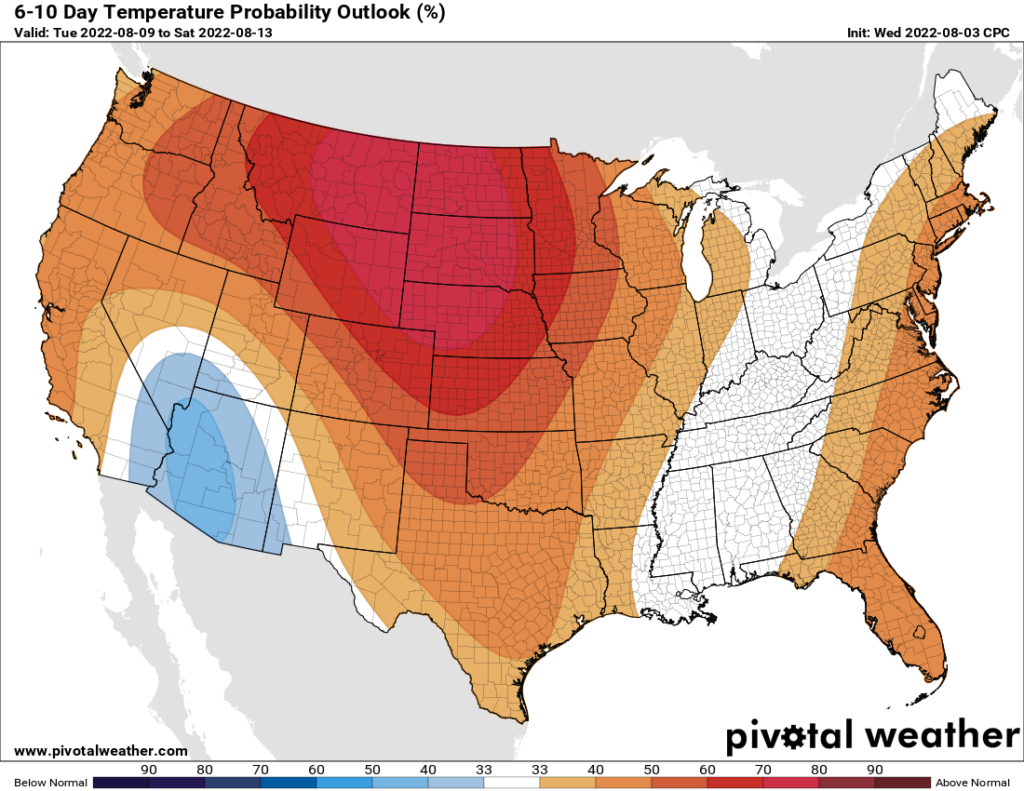 Next week
This should be, dare I say it, a decent week for August? For the most part we're going to see high temperatures in the low- to mid-90s, and the most likely outcome is that high pressure does not build back over the region. Rather, we should see enough moisture for at least a 30 percent, if not higher, chance of rain each day. For August, man, I'll take it.